SEARCH:
SEARCH:
Did you ever think that the religious right was wrong about the gay community? Well, they are.
Find out why.
More...
Thou shall not kill. Archangel Razi-el will have to make a choice between life and death if he is to save Uri-el again
.
More...
A novel about finding a purpose and path in life, Walking the Camino Sagrado traces the arduous journey of two gay men in search of faith, trust and committed love. More...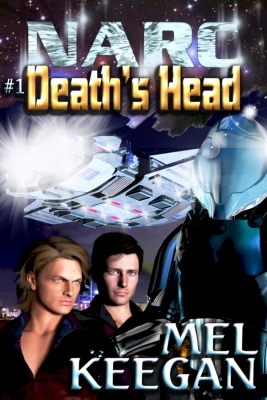 The cult classic is back -- now for your Kindle. The Jarrat and Stone epic began right here: "A powerful futuristic thriller" - Capital Gay.
More...
Harry Sussman is a nice guy, early 30s, a successful architect in Massachusetts. He's intelligent. He's stable. He's reasonably good-looking, He just wants to meet a nice guy to marry. Now how hard can that be?
More...
Lust, passion, betrayal, and revenge. Cole and Jesse find themselves at the center of it all in Boystwown. Join them in Boystown. More...
In a world where sexuality is often an excuse to hate instead of love, despite family disapproval, two men find the courage to try again.
More...
Can an alien find love with a human being?
More...
Deception, struggle, blood -- and a prize worth dying for. Jim Fairley longed for adventure, but be careful what you wish for! If you loved Fortunes of War, Deceivers, Dangerous Moonlight, don't miss this one. More...
---
the caravaggio and the swan
Note: This page is marked for deletion.
The Caravaggio and The Swan
Description: "Tomasz is the most beautiful young man Michael has ever seen, as flawless as a painting by Caravaggio, and despite his relationship with his longtime lover Jörg, Michael must possess Tomasz. Since Tomasz wants to come to Berlin to enroll in film school, Michael offers him a place to stay in his apartment. Although Jörg—his Swan—acquiesces to the visit, Michael finds himself in a heaven of denied lust, willing to sell his soul to obtain his desire."
* * * *
Excerpt:
The Caravaggio was beautiful, more so than any young man Michael had ever seen.Combined with strong, chiselled features of balanced perfection was an innocent air of existence, of looking around in a slightly hesitant, lost way that was instantly negated the moment his eyes met yours.And such eyes the Caravaggio had: warm blue irises curiously circled by a soft ring of gold.Intensity and vagueness stirred improbably together.
He was unusual in so many ways: unusually tall, unusually lovely, with unusually long hair of deep burnished copper waving down to a slim waist.Michael wanted to wrap those thick tresses around his wrist to pull the youth close, helplessly imprison him in his arms and kiss those ripe, full lips of pale strawberry begging to be gently bitten and sucked.He desired to know intimately if the youth's nipples were the same colour, firm yet yielding to the teeth, or if the small secret smile the youth displayed on a number of his photographs hid a passionate nature.
From a small central European country and wishing to travel to the west, The Caravaggio's words suggested as much on the personal advertisement he had placed at a gay dating website of which they were both members.It was both vulgar and demure.
"Young student of art and theatre looking for cultured older man to discuss music, the world, life and love. I love to fuck and suck. My English is not so good, but I don't need words to talk."
When Michael saw the young man was online, he had written right away though he hadn't really expected a reply.With the utmost sincerity he'd stated, "You are the most beautiful man I have ever seen." Within moments, he'd received a note of thanks.
Apparently, after the young man perused his "looking for friends" profile, Michael had passed some kind of inspection, for he received a second message filled with questions and observations, along with a premise and time to meet online for future discussion.Embarrassingly thrilled at the small triumph, Michael eagerly engaged at every opportunity.
* * * *
The Swan was not so beautiful, and far from perfect. He was tall and slim, almost as young, and intelligent enough. Like The Caravaggio his eyes were also blue but there was nothing soft about them. They were glacial, sharp and often fierce, large and oddly tilted. They gave an Asian cast to his features though his slightly longer than average hair was as fine and yellow as corn silk, and his skin scattered faintly with freckles. And he was deaf, completely, since a young age.
Although he read lips and could converse, he used his voice as little as possible and sign language only minimally, yet his eyes never missed a thing. Any movement, glance, hesitation, emotion, he sensed them immediately. His presence was often disconcerting. There was nothing of vagueness about him.His attention, if he wished it so, was undivided, unwavering and intense. His will was strong as steel, his touch as gentle or piercing as that of a kitten. Michael loved him to distraction despite his occasionally stubborn, contrary nature that could be hellishly exasperating because knew the times The Swan cried alone or came to him, pushing aside his book or newspaper wrapping arms around his neck, simply wishing to be held.
He and The Swan had been lovers since the boy was eighteen though Michael was several years the senior. The affair began at The Swan's bold request. On a business trip to a small German resort town so Michael's fellow staff members could both work and relax, he'd first set eyes on the youth as his table was bussed. Their eyes had met. The youth's motions had slowed. His smile and greeting receiving no reply, perplexed Michael had returned to his room and thought little more about the strange young man until there was a knock at his hotel room's door. Still silent, there he had stood. The Swan hadn't been a virgin with men, but neither very experienced. He was eager, hungry and passionate beyond anything Michael had ever known.
When Michael returned to the city a few days later, despite being married, he was already planning a place where they could be together.Throughout all his other sexual escapades, with both men and women, two screaming ex-wives and three children, The Swan had stayed secretly by his side until Michael was brave and honest enough to reveal his dual nature and settle down and commit to his long-time lover.
There was no one in the world Michael loved more than The Swan yet he was now alone.The Swan had finally abandoned him after twelve years because of his foolish pursuit of another, his desire to possess The Caravaggio.
* * * *
Back to main page on GLBT Bookshelf, The Journey of Red Haircrow
Songs of the Universal Vagabond, Red Haircrow's main site/blog