SEARCH:
SEARCH:
Did you ever think that the religious right was wrong about the gay community? Well, they are.
Find out why.
More...
Thou shall not kill. Archangel Razi-el will have to make a choice between life and death if he is to save Uri-el again
.
More...
A novel about finding a purpose and path in life, Walking the Camino Sagrado traces the arduous journey of two gay men in search of faith, trust and committed love. More...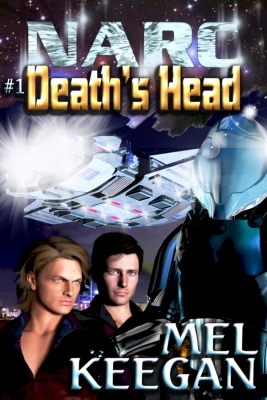 The cult classic is back -- now for your Kindle. The Jarrat and Stone epic began right here: "A powerful futuristic thriller" - Capital Gay.
More...
Harry Sussman is a nice guy, early 30s, a successful architect in Massachusetts. He's intelligent. He's stable. He's reasonably good-looking, He just wants to meet a nice guy to marry. Now how hard can that be?
More...
Lust, passion, betrayal, and revenge. Cole and Jesse find themselves at the center of it all in Boystwown. Join them in Boystown. More...
In a world where sexuality is often an excuse to hate instead of love, despite family disapproval, two men find the courage to try again.
More...
Can an alien find love with a human being?
More...
Deception, struggle, blood -- and a prize worth dying for. Jim Fairley longed for adventure, but be careful what you wish for! If you loved Fortunes of War, Deceivers, Dangerous Moonlight, don't miss this one. More...
---
Shell Shocked
Shell Shocked
by Angelia Sparrow and Naomi Brooks
Publisher: Pink Petal Books
Isbn: TBA
Release Date: 8 Oct 2009
Blurb:
Sean Dempsey came home from Iraq with artificial knees, scorched retinas and a lot of baggage. He supplements his disability checks with money made writing romance novels under a female pseudonym, ironic as he has grown very nervous around women since a certain suicide bomber. When he meets Gabriel Herne, double-amputee phone psychic, the sparks startle him. It's everything he's written about and never believed.
Swept into a whirlwind romance, Sean has to learn about his newfound bisexuality and his lover's pagan faith at the same time. And when he has a religious experience of his own, he discovers everything changes in its time, just like the Wheel of the Year.
What Others are Saying:
Rainbow Reviews gives it 4.5 stars.
Obsidian Bookshelf had some trouble with the blurb, but really liked it.
Review at Reviews by Jessewave
Literary nymphs went 5 nymphs
Elisa Rolle reviewed it.
At Good Reads Carole gave us 4 stars and talked about it
Romance Junkies spoke well of it and gave it a 4.5.
Joyfully Reviewed called it sweet and unusual