SEARCH:
SEARCH:
Did you ever think that the religious right was wrong about the gay community? Well, they are.
Find out why.
More...
Thou shall not kill. Archangel Razi-el will have to make a choice between life and death if he is to save Uri-el again
.
More...
A novel about finding a purpose and path in life, Walking the Camino Sagrado traces the arduous journey of two gay men in search of faith, trust and committed love. More...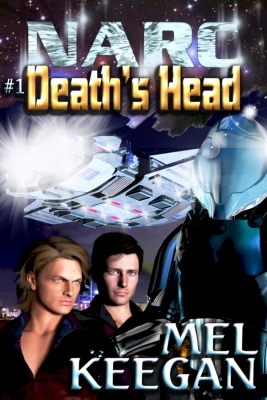 The cult classic is back -- now for your Kindle. The Jarrat and Stone epic began right here: "A powerful futuristic thriller" - Capital Gay.
More...
Harry Sussman is a nice guy, early 30s, a successful architect in Massachusetts. He's intelligent. He's stable. He's reasonably good-looking, He just wants to meet a nice guy to marry. Now how hard can that be?
More...
Lust, passion, betrayal, and revenge. Cole and Jesse find themselves at the center of it all in Boystwown. Join them in Boystown. More...
In a world where sexuality is often an excuse to hate instead of love, despite family disapproval, two men find the courage to try again.
More...
Can an alien find love with a human being?
More...
Deception, struggle, blood -- and a prize worth dying for. Jim Fairley longed for adventure, but be careful what you wish for! If you loved Fortunes of War, Deceivers, Dangerous Moonlight, don't miss this one. More...
---
The Journey of Red Haircrow
Red Haircrow is an award winning author of non-fiction and fiction, poet, private chef, and former law enforcement officer of Native American descent (Chiricahua Apache/Cherokee) who lives in Berlin, Germany. Red Haircrow is also a Psychology major, publicist and owner of the review/interview site, independent publishing brand and multi-media entity Flying With Red Haircrow.
Red Haircrow has various poems, shorter works and articles published in magazines like Sword & Saga Press' American Athenaeum, Sibling Rivalry Press' Assaracus, Danse Macabre, and Indian Country Today.
Website: www.redhaircrow.com, other links are below. Any questions, comments or suggestions can be directed to theredhairedcrow at gmail com.
Awards

Interviews with Red Haircrow
Fiction
(In order of oldest to newest)

Non-fiction/Poetry:
Book Trailers:
Music Videos or Venue/Events Coverage
Interviews With Protesters
Protest Footage Compilation
Upcoming releases:
Series Info & Works in Progress