SEARCH:
SEARCH:
Did you ever think that the religious right was wrong about the gay community? Well, they are.
Find out why.
More...
Thou shall not kill. Archangel Razi-el will have to make a choice between life and death if he is to save Uri-el again
.
More...
A novel about finding a purpose and path in life, Walking the Camino Sagrado traces the arduous journey of two gay men in search of faith, trust and committed love. More...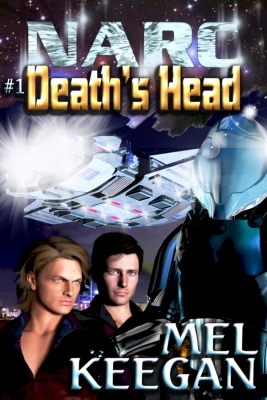 The cult classic is back -- now for your Kindle. The Jarrat and Stone epic began right here: "A powerful futuristic thriller" - Capital Gay.
More...
Harry Sussman is a nice guy, early 30s, a successful architect in Massachusetts. He's intelligent. He's stable. He's reasonably good-looking, He just wants to meet a nice guy to marry. Now how hard can that be?
More...
Lust, passion, betrayal, and revenge. Cole and Jesse find themselves at the center of it all in Boystwown. Join them in Boystown. More...
In a world where sexuality is often an excuse to hate instead of love, despite family disapproval, two men find the courage to try again.
More...
Can an alien find love with a human being?
More...
Deception, struggle, blood -- and a prize worth dying for. Jim Fairley longed for adventure, but be careful what you wish for! If you loved Fortunes of War, Deceivers, Dangerous Moonlight, don't miss this one. More...
---
The Turn of the Karmic Wheel
Monica M Brinkman, The Turn of the Karmic Wheel
Author Monica Brinkman has created a spectacularly empowering and uplifting novel that delves into social commentary, while establishing new ground in a timeless story of good vs. evil that has bold lessons for humanity. Here karma viewed as if it's music with each character hearing a song until one by one they all know its melodies. In time, these melodies will speak of choices for the soul as each character has a chance at the karmic wheel and their fates spin together. With every turn of the karmic wheel each of the characters are tested in unusual ways that hark of plagues and vices and which hold timeless messages for humanity.

While at first the characters journeys feel like separate islands that is the brilliance within the pages of Brinkman's novel, for no one here is an island, no matter how much they might feel that way, not in this sea of humanity. The perceived bad characters in the novel suffer from greed, lust and contempt for others and don't seem quite evil. This is part of the poignant message in Brinkman's tale, that darkness can creep into anyone and that everybody can lose touch with the goodness in themselves. Within this framework, the good characters aren't entirely saintly and that is another of Brinkman's gems. The goodness of individual's souls grows even more when they connect with other caring, well-meaning folks.
About the Author
Monica M Brinkman has found living in the East Coast, West Coast and now the Midwest presented her the opportunity to view citizens of the U.S. with open eyes.
The Turn of the Karmic Wheel is the first of a two-book series, with The Wheels Final Turn to be released late 2012/early 2013.
She is the host of the It Matters Radio show, a live talk internet broadcast airing every Thursday evening at 8:00PM CDT. The show's motto is: We Embrace Humanity through the Arts, Books and Open Communication. You will find new authors, celebrities, businesses, advocates and humanitarians within the broad and diverse guest list.
Along with being a radio personality, Ms. Brinkman writes a weekly column, A Touch of Karma, for the Authorsinfo readers and authors site. Her articles, short stories and poems can be found in a variety of sites and enzines throughout the internet. She is a member of the Missouri Writers Guild, The Writers Group and will be a featured author in the 25 Years In the Review Mirror, 52 Authors Look Back e-book release September 2012. If you love Chicken Soup for the Soul, this is a must read.
Ms Brinkman is a lover of animals which shows owning 2 dogs and 5 fat cats. She lives in the St. Louis, MO area with her husband of 29 years, Richard Brinkman,
Monica's Web-sites of Interest
25 Years In the Rearview Mirror
To View Or Purchase Ms.Brinkman's book