SEARCH:
SEARCH:
Did you ever think that the religious right was wrong about the gay community? Well, they are.
Find out why.
More...
Thou shall not kill. Archangel Razi-el will have to make a choice between life and death if he is to save Uri-el again
.
More...
A novel about finding a purpose and path in life, Walking the Camino Sagrado traces the arduous journey of two gay men in search of faith, trust and committed love. More...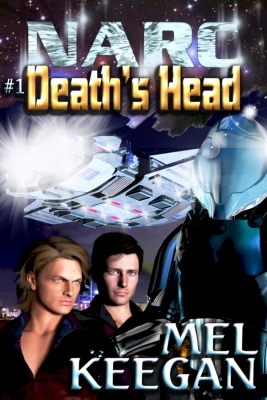 The cult classic is back -- now for your Kindle. The Jarrat and Stone epic began right here: "A powerful futuristic thriller" - Capital Gay.
More...
Harry Sussman is a nice guy, early 30s, a successful architect in Massachusetts. He's intelligent. He's stable. He's reasonably good-looking, He just wants to meet a nice guy to marry. Now how hard can that be?
More...
Lust, passion, betrayal, and revenge. Cole and Jesse find themselves at the center of it all in Boystwown. Join them in Boystown. More...
In a world where sexuality is often an excuse to hate instead of love, despite family disapproval, two men find the courage to try again.
More...
Can an alien find love with a human being?
More...
Deception, struggle, blood -- and a prize worth dying for. Jim Fairley longed for adventure, but be careful what you wish for! If you loved Fortunes of War, Deceivers, Dangerous Moonlight, don't miss this one. More...
---
Life and Other Passing Moments
Life and Other Passing Moments by Victor J. Banis http://www.vjbanis.com
Purchase at: http://www.amazon.com/Life-Other-Passing-Moments-Collection/dp/1434401936/ref=sr_1_1?ie=UTF8&s=books&qid=1253707346&sr=1-1
In this collection of shorter pieces, Victor J. Banis demonstrates once again the astonishing breadth of his talent, covering virtually every facet of the human experience with astonishing brevity and clarity. Here are pathos and heartache, love and horror, irony, and humor, especially humor, dry and wry and roll-on-the-floor-clutching-your-sides funny. It would be a hard man indeed who could read the adventures of his Underground Diner without guffawing aloud.
"The really top-notch writers are rare birds indeed, but their works merit rereading again and again. Victor Banis is definitely a member of this exclusive club. You need to no further than the first paragraph in this new collection of tales and reminiscences to relish the magic of his pen. He sets the tone, grabs the eye, and rivets the reader right to the page. And he's funny - ha ha, I mean, not peculiar - I swear I've eaten at some of the places reviewed by The Underground Diner, including a houseboat restaurant run by a distant cousin of mine in Tennessee." Robert Reginald
Contents: About the Author; Introduction: Thirty Years among the Dead, by Robert Reginald
Part I: Life and Other Passing Moments: The Birthday Boy; Welcome to Antoinette's; The Mushroom King: I'll See you Home: Anne's Wedding Night; New Kid in Town; In A Small Town; Moving Daze; Love in the Right Light; Loaves and Fishes; Good Christian women, Rejoice; The Master's Spell
Part II: The Underground Diner: The Waltonsberg West Panhandle Express, To Our Readers; A Pancake Repast to Remember; High on the Hog; Cruisin' Down the River; The Waltonsberg West Panhandle Express, To Our Readers (II); Miner Matters, The Sleepwell Funeral Parlor and Mortuary; "Cheap is our Promise" - Blance Ferguson's Maison de Beaute for Misses and Madams; The Marauding Chicken.
Afterword; Acknowledgements
Author's Note: The collection is predominantly heterosexual but does contain some gay material and characters
KEYWORDS: gay book, gay bookstore, gay fiction, gay literature, gay writers, gay book reviews, m/m, manlove, gay romance