SEARCH:
SEARCH:
Did you ever think that the religious right was wrong about the gay community? Well, they are.
Find out why.
More...
Thou shall not kill. Archangel Razi-el will have to make a choice between life and death if he is to save Uri-el again
.
More...
A novel about finding a purpose and path in life, Walking the Camino Sagrado traces the arduous journey of two gay men in search of faith, trust and committed love. More...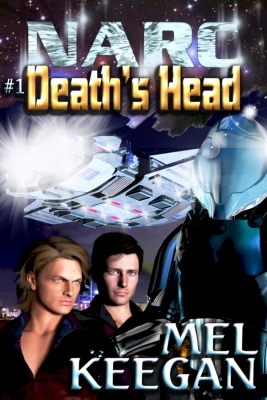 The cult classic is back -- now for your Kindle. The Jarrat and Stone epic began right here: "A powerful futuristic thriller" - Capital Gay.
More...
Harry Sussman is a nice guy, early 30s, a successful architect in Massachusetts. He's intelligent. He's stable. He's reasonably good-looking, He just wants to meet a nice guy to marry. Now how hard can that be?
More...
Lust, passion, betrayal, and revenge. Cole and Jesse find themselves at the center of it all in Boystwown. Join them in Boystown. More...
In a world where sexuality is often an excuse to hate instead of love, despite family disapproval, two men find the courage to try again.
More...
Can an alien find love with a human being?
More...
Deception, struggle, blood -- and a prize worth dying for. Jim Fairley longed for adventure, but be careful what you wish for! If you loved Fortunes of War, Deceivers, Dangerous Moonlight, don't miss this one. More...
---
Gay Male Erotica
Here are some sample gay male erotica ebooks available at Adult eBook Shop. Presently there are about 140 homerotic titles available, so there should be something for every gay erotica fan.
Return to Adult eBook Shop main page.
The Best Seller
by Jade Falconer
Their First Meeting Is Explosive, A Night Of Passion And Desire.
Lucas Taylor is a hard-working New York City fireman at Station 127, dedicated to his job, even though it has brought him heartrending tragedy - the loss of his lover, Ryan, in an explosion a year ago.

Evan Singer is the new guy in town, a paramedic transferred into Station 127 from San Antonio, and he sets his eyes on Lucas from the get-go.

Neither knowing who the other is, their first meeting is explosive, a night of passion and desire that awakens something inside Lucas he never thought he'd feel again.

But when Lucas discovers that Evan is a paramedic, it all comes crashing down. For despite the feelings he has for Evan, Lucas has vowed to never again get involved with someone on the job, after losing Ryan to it.

Can Evan convince Lucas to open up his heart and take a chance on love again, despite who Evan is?
Read an excerpt from Burnin' For You
Recently Added
Youthful Days
by Anonymous
The Classic Of Homoeroticism!
Youthful Days is a nostalgic recollection of homosexual experimentation during school days at an English private boarding school as told by one Charlie Powerscourt. A true piece of classic erotica for the gay community!
Read an excerpt from Youthful Days
View all Gay Male Erotica ebooks available at Adult eBook Shop
Return to Adult eBook Shop main page.