SEARCH:
SEARCH:
Did you ever think that the religious right was wrong about the gay community? Well, they are.
Find out why.
More...
Thou shall not kill. Archangel Razi-el will have to make a choice between life and death if he is to save Uri-el again
.
More...
A novel about finding a purpose and path in life, Walking the Camino Sagrado traces the arduous journey of two gay men in search of faith, trust and committed love. More...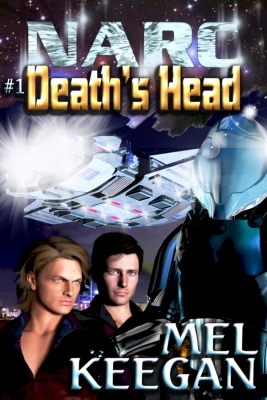 The cult classic is back -- now for your Kindle. The Jarrat and Stone epic began right here: "A powerful futuristic thriller" - Capital Gay.
More...
Harry Sussman is a nice guy, early 30s, a successful architect in Massachusetts. He's intelligent. He's stable. He's reasonably good-looking, He just wants to meet a nice guy to marry. Now how hard can that be?
More...
Lust, passion, betrayal, and revenge. Cole and Jesse find themselves at the center of it all in Boystwown. Join them in Boystown. More...
In a world where sexuality is often an excuse to hate instead of love, despite family disapproval, two men find the courage to try again.
More...
Can an alien find love with a human being?
More...
Deception, struggle, blood -- and a prize worth dying for. Jim Fairley longed for adventure, but be careful what you wish for! If you loved Fortunes of War, Deceivers, Dangerous Moonlight, don't miss this one. More...
---
Damon Suede
Damon Suede grew up out-n-proud deep in the anus of right-wing America, and escaped as soon as it was legal. Having lived all over (Houston, New York, London, Prague), he's earned his crust as a model, a messenger, a promoter, a programmer, a sculptor, a singer, a stripper, a bookkeeper, a bartender, a techie, a teacher, a director… but writing has ever been his bread and butter. He has been happily partnered for a decade with the most loving, handsome, shrewd, hilarious, noble man to walk this planet.
Damon is a proud member of the
Romance Writers of America
and the
Rainbow Romance Writers
.
Though new to gay romance fiction, Damon has been writing for print, stage, and screen for two decades, which is both more and less glamorous than you might imagine. He's won some awards, but counts his blessings more often: his amazing friends, his demented family, his beautiful husband, his loyal fans, and his silly, stern, seductive Muse who keeps whispering in his ear, year after year.
Damon would love to hear from you.... Get in touch with him at DamonSuede.com.
Contact Links:
.

Damon would love to hear from you... you can get in touch with him at: