SEARCH:
SEARCH:
Did you ever think that the religious right was wrong about the gay community? Well, they are.
Find out why.
More...
Thou shall not kill. Archangel Razi-el will have to make a choice between life and death if he is to save Uri-el again
.
More...
A novel about finding a purpose and path in life, Walking the Camino Sagrado traces the arduous journey of two gay men in search of faith, trust and committed love. More...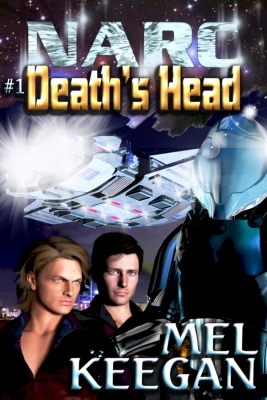 The cult classic is back -- now for your Kindle. The Jarrat and Stone epic began right here: "A powerful futuristic thriller" - Capital Gay.
More...
Harry Sussman is a nice guy, early 30s, a successful architect in Massachusetts. He's intelligent. He's stable. He's reasonably good-looking, He just wants to meet a nice guy to marry. Now how hard can that be?
More...
Lust, passion, betrayal, and revenge. Cole and Jesse find themselves at the center of it all in Boystwown. Join them in Boystown. More...
In a world where sexuality is often an excuse to hate instead of love, despite family disapproval, two men find the courage to try again.
More...
Can an alien find love with a human being?
More...
Deception, struggle, blood -- and a prize worth dying for. Jim Fairley longed for adventure, but be careful what you wish for! If you loved Fortunes of War, Deceivers, Dangerous Moonlight, don't miss this one. More...
---
BDSM Stories
Here are some sample BDSM stories ebooks available at Adult eBook Shop. It is our most popular genre and often includes GLBT themes. Presently there are over 1400 BDSM titles available, so there should be something for every BDSM erotica fan.
Return to Adult eBook Shop main page.
The Best Seller
Office Slave
by J W McKenna
Ellen Discovered A Side Of Herself He Had Never Suspected
From the bestselling author of Out Of Control. The beautiful but haughty Ellen Sanchez thought she could get away with embezzling from Jack Sawyer, the powerful CEO of Sawyer Metalworking. When she was caught, she said she would do "anything" to avoid going to jail. Anything turned out to be a new position for Ellen: Company love slave. After months of pleasing everyone on command, Ellen discovered a side of herself he had never suspected; she enjoyed being an "Office Slave." In his first full-length novel for Renaissance E-Books, J.W. McKenna, author of the bestselling "Out of Control" collections, has broken fresh literary territory. Find out for yourself why Office Slave rose to the top of five different ebook bestseller list. Romance Reviews Today says, "McKenna is full of compassionate characters, unashamed of their desires and sincerely concerned with others' well-being...wonderful!" And why Best Reviews says, "A clear, vibrant style. Turn up the A/C, and prepare to submit."
Recently Added
Witches Convent
by Powerone
A Very Hands-On Approach To Driving Satan From Their Flesh!
The setting is a large estate in Massachusetts at the end of the 17th century near the height of the Puritans' witch-hunting frenzy. The Master of the estate opens a "Witch Convent," where he serves as both instructor and clergy. Families desperate to save their willful daughters from what they believe to be a dark influence bring their lovely but falsely accused and therefore innocent and naive young girls to the Master, who takes a very hands-on approach to driving Satan from their flesh. He delights in sharing the girls with his friends willing to pay to for the privilege of forcing their most perverse demands on the unwilling girls.

The girls are prepared for marriage, docile and prone to dropping to their knees in front of men, sexually responsive, certainly more than their non-witch peers.
Read an excerpt from Witches Convent
View all BDSM Stories ebooks available at Adult eBook Shop
Return to Adult eBook Shop main page.