SEARCH:
SEARCH:
Will sets out to help Takoda and his tribe preserve some of their identity... and ends up finding his own. More...
People confound young, brilliant, college professor Brendon, including his boss. So when Josh, the assistant football coach, pursues him, Brendon isn't sure what to make of him. More...
Toby Johnson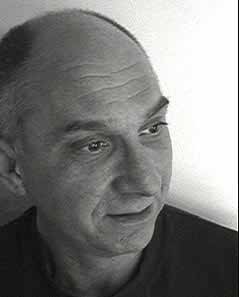 Toby Johnson, PhD is author of some ten books: three non-fiction books that apply the wisdom of Joseph Campbell, his teacher and "wise old man," to modern-day social and religious problems, four gay genre novels that dramatize spiritual issues at the heart of gay identity, two books on gay men's spiritualities, gay spirit, and the mystical experience of homosexuality, and an anthology which he edited with Steve Berman of gay-positive short stories.
For seven years, Johnson was editor of White Crane Journal.
He is currently working as assistant to Steve Berman as acquisitions editor, an occasional book editor, Production Manager, book designer, layout guy, general factotum, webmaster, etc for Lethe Press.
He has a website what contains many essays on the topic of "Gay Spirituality" and gay cultural history at tobyjohnson.com
Toby's most successful book has been his gay genre sci-fi novel, SECRET MATTER. Toby tells why he thinks this book has been successful and offers his opinion on the best gay sci-fi novels of all time.
Toby Johnson's titles include:
The Myth of the Great Secret: An Appreciation of Joseph Campbell
In Search of God in the Sexual Underworld: A Mystical Journey
Plague: A Novel About Healing
Gay Spirituality: The Role of Gay Identity in the Transformation of Human Consciousness
Gay Perspective: Things our [homo]sexuality tells us about the nature of God and the Universe
Two Spirits: A Story of Life Among the Navajo (with Walter L. Williams)
Charmed Lives: Gay Spirit in Storytelling (co-editor with Steve Berman)