SEARCH:
SEARCH:
Did you ever think that the religious right was wrong about the gay community? Well, they are.
Find out why.
More...
Thou shall not kill. Archangel Razi-el will have to make a choice between life and death if he is to save Uri-el again
.
More...
A novel about finding a purpose and path in life, Walking the Camino Sagrado traces the arduous journey of two gay men in search of faith, trust and committed love. More...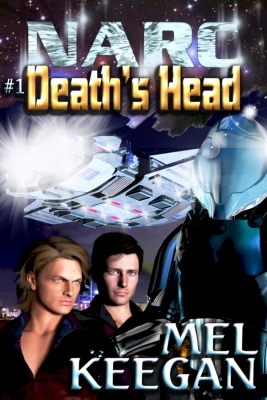 The cult classic is back -- now for your Kindle. The Jarrat and Stone epic began right here: "A powerful futuristic thriller" - Capital Gay.
More...
Harry Sussman is a nice guy, early 30s, a successful architect in Massachusetts. He's intelligent. He's stable. He's reasonably good-looking, He just wants to meet a nice guy to marry. Now how hard can that be?
More...
Lust, passion, betrayal, and revenge. Cole and Jesse find themselves at the center of it all in Boystwown. Join them in Boystown. More...
In a world where sexuality is often an excuse to hate instead of love, despite family disapproval, two men find the courage to try again.
More...
Can an alien find love with a human being?
More...
Deception, struggle, blood -- and a prize worth dying for. Jim Fairley longed for adventure, but be careful what you wish for! If you loved Fortunes of War, Deceivers, Dangerous Moonlight, don't miss this one. More...
---
The Runaway
The Runaway
Returning home doesn't have to mean reliving the past.
After his father's death, Miles returns to the farm he ran from ten years ago. When the past rears up, he has to decide if the memories will fence him in, or if he's ready to free himself from remembered pain and come home.
Reviews for The Runaway
Joyfully reviewed: "Well worth the read."
Literary Nymphs: Nymph Rating: 4.5 Nymphs "The Runaway has everything I love in a story...The style of writing captured my interest..."
Rainbow Reviews: RATING:
"This is a really lovely short story that reads as a fully realized concept. That depth and complexity is rare for short stories..."
Excerpt
Dillon settled back into his own sullen defensiveness. "You could have let someone know you got the news."
"Who would have cared?"
Dillon's eyes narrowed, and his lips parted slightly, as though he might speak. Instead, he turned away. Stiff strides carried him across the yard and left little puffs of dust in his wake.
"Hey." Miles pursued him across the open expanse of the yard. "He ever put his drinking on hold when I needed him, why should I have put my life on hold to bury him? And why do you care?"
Dillon opened the gate to the paddock, and Miles marched through behind him, nearly getting clipped by the closing gate. They walked oward the barn entrance, Dillon still silent.
"Dillon!"
Dillon snapped around, one sharp finger stabbing hard on Miles' hest. "You should have been here. His only son, his only family! And you let him die alone."
"How much did he leave me to struggle through alone when he was alive? Why should I care how he died?" Scars tightened on Miles' back. Regret coiled in his stomach. Dillon's eyes took on hard, angry light reminding Miles of all the times he'd managed to smooth those edges away in the past.
"Hey!" The shout from the barn interrupted their argument. "Come back here!"
Miles looked up from Dillon's dark scowl to see the big gray stallion bearing down on him again. He managed to get out of the way in time. Dillon, with his back to the barn door, didn't. The horse ploughed into him, knocking him over, one sharp hoof smashing down on his upturned foot with an audible crack. A back hoof thudded against Dillon's side as he fell and hit the ground hard. The horse barrelled past Miles and through the gate before he could stop it.
"Dillon!" Miles dropped to his side, heart racing.
Dillon groaned in the dust, his face pale, and his eyes squeezed shut.
"Not again," Miles whispered.
| | | |
| --- | --- | --- |
| | Buy Now | |