SEARCH:
SEARCH:
Did you ever think that the religious right was wrong about the gay community? Well, they are.
Find out why.
More...
Thou shall not kill. Archangel Razi-el will have to make a choice between life and death if he is to save Uri-el again
.
More...
A novel about finding a purpose and path in life, Walking the Camino Sagrado traces the arduous journey of two gay men in search of faith, trust and committed love. More...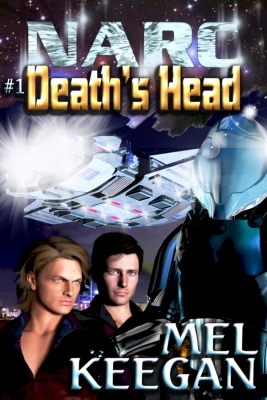 The cult classic is back -- now for your Kindle. The Jarrat and Stone epic began right here: "A powerful futuristic thriller" - Capital Gay.
More...
Harry Sussman is a nice guy, early 30s, a successful architect in Massachusetts. He's intelligent. He's stable. He's reasonably good-looking, He just wants to meet a nice guy to marry. Now how hard can that be?
More...
Lust, passion, betrayal, and revenge. Cole and Jesse find themselves at the center of it all in Boystwown. Join them in Boystown. More...
In a world where sexuality is often an excuse to hate instead of love, despite family disapproval, two men find the courage to try again.
More...
Can an alien find love with a human being?
More...
Deception, struggle, blood -- and a prize worth dying for. Jim Fairley longed for adventure, but be careful what you wish for! If you loved Fortunes of War, Deceivers, Dangerous Moonlight, don't miss this one. More...
---
The Chosen by Annette Gisby
The Chosen by Annette Gisby
M/M Romance/Fantasy
The neighbouring kingdoms of Oscia and Arcathia have been at a tentative peace for three years after centuries of warfare. Prince Severin of Arcathia has been brought up to put duty before all else and as the only son of the King and Queen, it is his duty to marry and produce an heir. His parents want him to marry an Oscian princess to cement that tentative peace. Unfortunately Severin isn't interested in princesses. Now, if he had his pick of princes that would be another matter.
Havyn has been a slave all his life. When his aptitude for wizardry is discovered, he finds himself purchased and freed by Prince Severin and apprenticed to the royal wizard, Ildar. His duty is to stay chaste to keep his powers strong, but his feelings for Severin sorely test his resolve.
With kingdoms at war, the throne hanging in the balance, magic in the air, and outside forces trying to keep them apart, can the two men find happiness together, or is duty more important than love?
Paperback & ebook
"The way Severin and Havyn fight their attraction even as each of them continue to crave each other was heartbreaking. This was a really good novel, one that I thoroughly enjoyed reading and remember for quite some time." - Coffee Time Romance
"Annette Gisby is one of my new favorite authors to watch out for. The Chosen was simply a fantastic mixture of passion, longing, magic and kingdom intrigue...Annette Gisby has written a fantastic book with clandestine visits, secret dreams, and a fantastic ending." - Bitten by Books