SEARCH:
SEARCH:
Did you ever think that the religious right was wrong about the gay community? Well, they are.
Find out why.
More...
Thou shall not kill. Archangel Razi-el will have to make a choice between life and death if he is to save Uri-el again
.
More...
A novel about finding a purpose and path in life, Walking the Camino Sagrado traces the arduous journey of two gay men in search of faith, trust and committed love. More...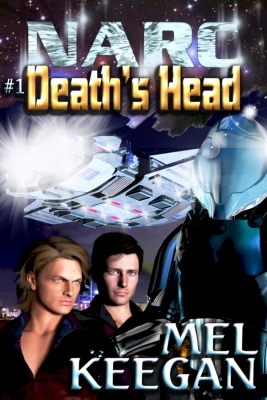 The cult classic is back -- now for your Kindle. The Jarrat and Stone epic began right here: "A powerful futuristic thriller" - Capital Gay.
More...
Harry Sussman is a nice guy, early 30s, a successful architect in Massachusetts. He's intelligent. He's stable. He's reasonably good-looking, He just wants to meet a nice guy to marry. Now how hard can that be?
More...
Lust, passion, betrayal, and revenge. Cole and Jesse find themselves at the center of it all in Boystwown. Join them in Boystown. More...
In a world where sexuality is often an excuse to hate instead of love, despite family disapproval, two men find the courage to try again.
More...
Can an alien find love with a human being?
More...
Deception, struggle, blood -- and a prize worth dying for. Jim Fairley longed for adventure, but be careful what you wish for! If you loved Fortunes of War, Deceivers, Dangerous Moonlight, don't miss this one. More...
---
Sharon Maria Bidwell

Latest work:
Lastest work(s): Calm and Chaos: Hard Pressed

Last work(s): Seduced by a Legend; A Fistful of Dust, Space: 1889 and Beyond
The Writer:
A writer from the UK, Sharon doesn't get out much these days. She's too busy creating vibrant worlds and characters to share with others. She still writes darker stories (although feels her romances can be quite dark at times) but equally loves the romance industry, which allows her to work with the type of cross-genre writing she favours. She's called her website Aonia because in Greek myth that is where the muses lived, and she's delighted and grateful for each and every idea that comes to her.
Full Bio:
Sharon was born in London on New Year's Eve. She has always followed many creative pursuits. Eventually her love of books, and a wild imagination compelled her to focus on writing. The first short story she submitted — Silver Apples of the Moon — was accepted by Roadworks Magazine. The editor announced her as "a writer who is going places" and described the story as having "both a Sci-fi and horror element," and being "strong on characterisation, and quite literary, in terms of style." Subsequently, she was approached to write all reports and publicity material, including a piece for translation into Braille for The Really Wild Nursery and Arthritis Care Breaking Down the Barriersgarden project, which took place at the Malvern Spring Show.
Since then, her work has appeared steadily in both print and electronic publications, such as Midnight Street, Aoife's Kiss (Sam's Dot Publishing), Night To Dawn, and Radgepacket (Byker Books). Her short story — Bitter and Intoxicating — was snapped up for inclusion in the anthology Red Velvet and Absinthe. This compilation, edited by Mitzi Szereto with a foreword by Kelly Armstrong, was designed to evoke the romantic ethos of classic Gothic fiction with a serving of eroticism. With a repertoire of twisted tales and a love of cross-genre writing, it surprised everyone (including herself) when she branched out into erotic romance. These works have been critically acclaimed and often described as 'deeply passionate'. She is the author of the best-selling gay romances Snow Angel and the sequel Angel Heart.
She was propelled into the universe of Steampunk as one of the writers for Space, 1899 and beyond, winning the approval of series creator and award-winning game designer, Frank Chadwick, with two books in season two, one of which was co-authored with editor (and writer) Andy Frankham-Allen.
Sharon's worlds are vivid, unexpected and sometimes intensely magical. Sharon writes whatever her warped mind can come up with. Although her longer works to date mostly involve a variety of wonderful men finding true love…or at least some loving, she's quite capable of writing something darker, grittier, and even outright twisted.
She currently lives in a house with a few art-Deco original features and a Harry Potter cupboard under the stairs. Watch one of the films -- that's her cupboard. Sometimes she dreams of clearing it out and hiding away in there, seeking some magic and 'sinspiration'.
On Writing:
When people ask me to explain my work, only one word springs to mind: Diverse. I've written fact and fiction in almost any genre. So far, I've been extremely lucky in that I have had the opportunity to do this, but I've also, often, had the pleasure of crossing genres. Thus, crime, horror, fantasy, action, adventure, fairy tales, gothic, erotica, non-traditional romance, and slipstream, are themes I've use in any combination.
Why Write?:
Not so long ago I was asked a question -- to explain why I write. I replied that there's a simple answer to why writers write: because they have to. To some, it is simply like breathing. Deep down, I've never wanted to do anything else, but as well as an art form it is a process whereby you are constantly learning, improving, and ever seeking out new challenges.
Most of us write at some stage in our lives -- whether it is the day-to-day record in a diary, a carefree note to a friend or even a necessary but unhappy letter of complaint. I believe the ability to read and write are our most basic and necessary skills. Reading and writing opens a door of discovery, access to knowledge, an ability to express ourselves, to communicate and educate. The purpose of storytelling is not solely one of entertainment, though pardon me for shocking anyone if I say I want to do that too! I grew up reading horror. I admit I was reading books for age-groups long before I should have done sobut I'm grateful for it. Whenever the world around me let me down in an odd way those books kept me sane. They were pure escapism and at heart, I still just like to tell a good story.
I think some stories can be life-altering, but I see nothing wrong with just being entertained. Life can be wonderful; for all of us it can be hard. It can be miserable at times. It can be dull at best. Stories have never failed me. Ideas, opinions, glimpses into another way of life -- all these things and more can be expressed in even the most simple or the most outrageous of stories. Many writers have been visionaries.
Sharon x
Publications:
Hard Pressed (Calm and Chaos)
A Fistful of Dust (Space, 1889)
Mundus Cerialis (Space, 1889)
Mistletoe and Whine (sequel to Hounding the Beat)
Acting Out (Calm and Chaos)
Marooned (aka The Sexual Evolution of the Marooned Spaceman)
Swansong (a short story in "I Do")
On the Web:
Reviews:
Praise for The Swithin Chronicles
Praise for Snow Angel (and Angel Heart)
There are more general comments as well on my website.