SEARCH:
SEARCH:
Will sets out to help Takoda and his tribe preserve some of their identity... and ends up finding his own. More...
People confound young, brilliant, college professor Brendon, including his boss. So when Josh, the assistant football coach, pursues him, Brendon isn't sure what to make of him. More...
PD Publishing
P.D. Publishing, Inc. is based in the United States of America and incorporated in the state of North Carolina. We are a lesbian owned and operated publishing company catering to the needs of the Lesbian, Gay, Bisexual, and Transgendered Community as well as the Independent Bookstore Community.
We are not a vanity publisher. We pay our authors competitive royalties based on the achieved book sales. Manuscript submissions go through an in-depth selective process. Once contracted, the manuscript is professionally edited and typeset to our company's standards.
We hope to bring authors a publishing experience that yields a high quality trade paperback book that they are proud to call their own with the minimum amount of stress for all involved. One of our operating philosophies is that the author is involved in every step of the publishing process, having input and being kept informed on the progress of their manuscript, from start to finish.
With the talents of a fine staff possessing years of publishing experience, we offer the LGBT community professional publishing, distribution, and fulfillment. Our goal is to feature the most talented voices, both new and experienced, who are writing LGBT literature today. Our books will be of the highest quality, and our customer service will exceed all expectations.
PD Publishing Current Catalogue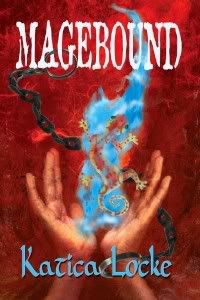 MAGEBOUND by Katica Locke
In a world where sex is magic and lust is power, can Lark trust what he feels, or has he simply been Magebound?
Maloney's Law by Anne Brooke
REMASTERING JERNA by Ann Somerville
In a world not unlike our own, Jerna Setiq has a perfect life, a beloved wife and two adored children, with his past desires and needs firmly put behind him. But when he's falsely accused of child abuse and imprisoned, he's cast into hell, with no apparent means of redemption, or regaining all that he's lost. In the most unlikely of places, in the most unpromising of circumstances, fate offers Jerna his second chance and a path to freedom. With the cruelly fascinating Tolomy, a dominant in need of education and a patient submissive, Jerna dares to satisfy the long denied passions of his dual nature – but will he risk losing what has become so dear to him, all over again?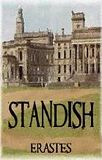 STANDISH (Regency) by Erastes
A great house. A family dispossessed. A sensitive young man. A powerful landowner. An epic love that springs up between two men. Set in the post-Napoleonic years of the 1820's... More...