SEARCH:
SEARCH:
Did you ever think that the religious right was wrong about the gay community? Well, they are.
Find out why.
More...
Thou shall not kill. Archangel Razi-el will have to make a choice between life and death if he is to save Uri-el again
.
More...
A novel about finding a purpose and path in life, Walking the Camino Sagrado traces the arduous journey of two gay men in search of faith, trust and committed love. More...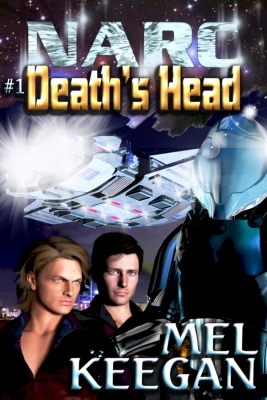 The cult classic is back -- now for your Kindle. The Jarrat and Stone epic began right here: "A powerful futuristic thriller" - Capital Gay.
More...
Harry Sussman is a nice guy, early 30s, a successful architect in Massachusetts. He's intelligent. He's stable. He's reasonably good-looking, He just wants to meet a nice guy to marry. Now how hard can that be?
More...
Lust, passion, betrayal, and revenge. Cole and Jesse find themselves at the center of it all in Boystwown. Join them in Boystown. More...
In a world where sexuality is often an excuse to hate instead of love, despite family disapproval, two men find the courage to try again.
More...
Can an alien find love with a human being?
More...
Deception, struggle, blood -- and a prize worth dying for. Jim Fairley longed for adventure, but be careful what you wish for! If you loved Fortunes of War, Deceivers, Dangerous Moonlight, don't miss this one. More...
---
Moving Along - by: Addison Albright
A Short Story
Moving Series - Book 2 of 2
15 pages (PDF) / 3,552 words
Cost: $1.99

Moving Along - by Addison Albright

Second Edition Published in ebook format on December 20, 2009 @ Smashwords (Originally Published in ebook format on December 20, 2008 @ Torquere Press).

Reedited second edition now available in ebook formats at:

| | |
| --- | --- |
| | Smashwords - Available File Types: MOBI, EPUB, PDF, RTF, LRF, PDB, TXT |
| | Amazon Kindle - Kindle Format (AZW) |
| | iBookStore - iBook Format (EPUB) |
| | Barnes & Noble - Nook Format (EPUB) |
| | The eBook Store from Sony - Sony eReader Format (EPUB) |
| | Kobo - Kobo eReader Format (EPUB) |
| | All Romance eBooks - Available File Types: MOBI, PRC, HTML, LIT, PDB, PDF, RB, EPUB |
| | OmniLit - Available File Types: MOBI, PRC, HTML, LIT, PDB, PDF, RB, EPUB |

Also available in ebook formats at:

eBook Eros - EPUB
Diesel eBook Store - EPUB
Mark and Brandt have been dating since the night they shared on Halloween, the night that helped Brandt move on after losing his beloved Graeme. Now, it's their first Christmas together, and while Brandt is trying to decide whether or not he's in love with Mark, Mark has a gift for Brandt to help move their relationship along. Christmas morning holds more than one wonderful surprise for them as they discover the joys of sharing, in this sequel to the short story Moving On.
A Glimpse at Some of the Reviews

Click Links to Read the Full Reviews
Excerpt from a Review by Carole of "Rainbow Reviews"
This sweet, hot story takes us just a little farther down the story line with these two men as they celebrate their first Christmas together. Addison Albright has written a heart-warming tale that will leave you teary-eyed and smiling at the same time. Her writing is so intensely visual that you can see the characters and the setting, and you just want to give both of them a hug.
While Moving Along is a sequel to Moving On, it stands alone nicely, though if you like Addison Albright's writing, as I do, you'll certainly want to read the story of how Brandt and Mark met. This is a lovingly crafted, tightly-written short story that I am sure you will enjoy.
Excerpt from a Review by Tina of "Two Lips Reviews"
Moving Along is a short but beautiful read that will make you believe in love and the lasting power it has in life.
Excerpt from a Review by Rose Nymph of "Literary Nymphs"
A light and sweet story, it was lovely to revisit the characters' lives to see if things are working out between Brandt and Mark. The chemistry is definitely still there and the conflict both men feel between the past and the present is very believable. The Christmas presents they got each other were very cute and I'm just itching to read the fun they get up to in the future.
An Excerpt
Brandt smiled as he added the framed photo to the collection on the mantle. Jason or John, he couldn't remember which one, had taken the shot of Brandt and Mark at Thanksgiving. Mark looked fabulous in the photo. His beautiful, dark blue-grey eyes shone as they looked at Brandt. And his sandy blond hair—damn—Brandt loved to run his fingers through those straight thick locks. Their smiles were full of the joy they each felt in the other's company.

Brandt looked at the other photos on the mantle, pausing at the Halloween snapshot. The gay social club he belonged to hosted an annual Halloween dance party and always took stacks of candid photos during the event. He'd found one from this year's party that caught his first encounter with Mark.

In the photo their bodies were molded together, Mark's hand at the small of Brandt's back holding him close. Brandt's face was upturned, as he kissed Mark's neck. The look on Mark's face was smoldering, his eyes dark.

Brandt had to smirk at the absurdity of their costume pairing in the photo. Mark was wearing a purple crushed velvet pimp costume. His wide brimmed hat was ridiculous. Brandt had wavered between self-confidence and uncertainty in his own snug sailor boy costume.

But it wasn't the figures in the photo that captured Brandt's attention. It was the glimmer of light that seemed to have no explanation that always drew Brandt's eyes. The mysterious sparkle was exactly in the spot where a soft voice had come from, encouraging him to move on that night.

Brandt's eyes traveled over the remaining photos on the mantle. Graeme shared the spotlight with Brandt in those photos. Brandt's chest was tight as he remembered the idyllic times he'd shared with his first love.

Brandt shook his head to dissipate the sad bend his thoughts were taking. He hadn't fallen into a depression in months and was determined to keep it that way. Although he wanted to remember the good times they'd shared forever, the dark, early months after Graeme's untimely death were something Brandt would just as soon forget.

When he looked back at the Thanksgiving photo with Mark, his heart lifted. They'd been together less than two months, but Mark meant so much to him already. How was it possible to care so much about two men who were so very different from one another? Perhaps it was because they were the same in the ways that really mattered to Brandt. Mark was a good person. He was caring and thoughtful and treated Brandt like a prince.

Brandt felt like he was at a crossroads in his life, with decisions to be made. Did he love Mark? Did he want to build a new life with this man?
© 2009 Addison Albright (Second Edition)
© 2008 Addison Albright

KEYWORDS: gay book, gay bookstore, gay fiction, gay literature, gay writers, gay book reviews