SEARCH:
SEARCH:
Did you ever think that the religious right was wrong about the gay community? Well, they are.
Find out why.
More...
Thou shall not kill. Archangel Razi-el will have to make a choice between life and death if he is to save Uri-el again
.
More...
A novel about finding a purpose and path in life, Walking the Camino Sagrado traces the arduous journey of two gay men in search of faith, trust and committed love. More...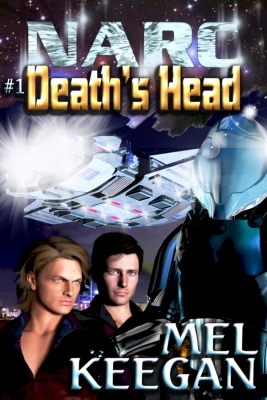 The cult classic is back -- now for your Kindle. The Jarrat and Stone epic began right here: "A powerful futuristic thriller" - Capital Gay.
More...
Harry Sussman is a nice guy, early 30s, a successful architect in Massachusetts. He's intelligent. He's stable. He's reasonably good-looking, He just wants to meet a nice guy to marry. Now how hard can that be?
More...
Lust, passion, betrayal, and revenge. Cole and Jesse find themselves at the center of it all in Boystwown. Join them in Boystown. More...
In a world where sexuality is often an excuse to hate instead of love, despite family disapproval, two men find the courage to try again.
More...
Can an alien find love with a human being?
More...
Deception, struggle, blood -- and a prize worth dying for. Jim Fairley longed for adventure, but be careful what you wish for! If you loved Fortunes of War, Deceivers, Dangerous Moonlight, don't miss this one. More...
---
Masked Identities
Published December 2011
Megan thought she had read every book in her grandfather's extensive collection of fiction, until stumbling upon an unfamiliar title. Curious, she delves into the book, realizing that her own relationship with her boyfriend of four years parallels the story she is reading of Ambrose and Sebastian. Can a story of love between two men provide the answers to salvage her floundering relationship?
This unusual tale is actually a period story wrapped inside of a contemporary storyline. The interior story includes actual places and events of 1890 Victorian London. One story follows the relationship of two men in Britain, the other story follows Megan and Chandler in upstate New York, USA. Not specifically defined as a romance novella, since this manuscript crosses genre specific lines: gay / hetero, period / contemporary, and even includes an alternate ending. Definitely not the traditional run-of-the-mill read, but a journey into alternative fiction.
Length: novella (19825 words)
Heat rating: 1
Format: Formats to suit most devices
Price: $1.99
Available to Purchase:
Amazon (Paperback & Digital)
CreateSpace (Paperback)
Book Teaser Video
Read an excerpt
Masked Identities
Disclaimer
Although this literary work is fictional, the interior story featuring Ambrose and Sebastian does include mention of actual events, locations, businesses and real-life individuals which existed in 1889 - 1890 Victorian London of which can be validated in recorded historical documentation. An exhaustive effort was made to depict the historical details as accurately as possible; however, recorded data obtained from historical documents were riddled with inconsistencies. The interior story does contain old English spelling and some terms commonly used during Britain's Victorian era.
Maneuvering twists and turns along the black ribbon of the two lane asphalt road the blue metallic Lexus convertible meandered in and out of bronzed autumn foliage. Megan, a freshman attending Bard College, passed stately homes and sprawling manicured lawns, she had put one hundred and eighty miles between her world of academia, and the problems that troubled her. Or so she thought as she approached her grandparents' home. Megan made a sharp left turn into the circular driveway and parked the car in front of the house. As she turned off the ignition the hum of the car engine went silent, cutting off Katy Perry's, "Boom Boom Boom. Ever brighter than the moon, moon, moo-", which had resonated through the car interior.
Megan rummaged through her purse and extracted a hair brush and cell phone. She checked the phone - no messages or missed calls. Disappointed, she dropped it back into her bag. She pulled down the car visor and flipped open the vanity mirror. She ran the brush through her long, straight brunette hair, and observed in the reflective image that her hazel eyes were red and bloodshot. She snatched her purse again and retrieved eye drops, which she applied a few drops in each eye, and with a tissue gently wiped excess liquid from her natural rosy cheeks. She then haphazardly stuffed all of the paraphernalia back into her bag.
Megan climbed from the car and stepped into the crisp air. It smelled of cedar with a subtle hint of chrysanthemum. The gray overcast sky didn't indicate rain; it just muted the late morning light which lacked the brilliance to cast shadows. The trees were ablaze in gold and amber, the ground collected dried fallen leaves. Autumn had arrived. Megan loved autumn in upstate New York. It was her favorite time of year.
Displaced autumn leaves crunched beneath her Reebok's as she walked around the car to the distressed maroon brick pathway leading to her grandparent's front door. She breathed a sigh of relief as she gazed at the massive oak door, this was the best sanctuary to recover after breaking up with her high school sweetheart, Chandler. She rang the bell, but no one answered the door of the grand Tudor style home.
Her grandparents were probably out. She had not phoned ahead to announce her unplanned visit. Using the key tucked away in the mailbox, she unlocked the door and entered the house. The warmth and familiarity wrapped around her like a cozy blanket. Aromatic cinnamon and apples hovered in the air. The calm that greeted her was magnified by the low mechanical ticking of various clocks placed strategically throughout the house. The quarter hour would be marked by a duet of light chimes, to be joined by a few additional notes on the half hour; the three-quarter hour would sound with a quartet of chiming voices. At the top of the hour, a full chorus of chimes and bongs permeate the house joyously proclaiming the time. Looking at the interior of the house it had not changed as far back as she could remember. The white rubber soles of her Reebok's squeaked against the gleaming polished parquet floor as she progressed through the elegant Victorian parlor. She found comfort in the many happy memories the house held for her while she advanced toward the grand staircase. Her destination was her favorite room, granddad's study, on the second floor.
Ascending the forest green carpeted stairs, Megan paused on the landing, to take in the picturesque view from the huge leaded pained glass window. The impeccably manicured grounds seemed almost surreal, too immaculate; the lawn was always flawlessly kept. From the panes, she viewed the pond; the water was so very still, like glass, except for gentle ripples from a couple of domestic geese swimming along its surface. Surrounding the pond's edges, dark green Lilly pads floated, and isolated stands of Cattail protruded from the water with their stiff leaves like giant blades of grass and tan cigar-shaped stalks. Graceful Weeping Willows lined the soil-rich banks, lazily dipping their delicate boughs into the body of water like soda straws to sip in nutrition. A colorful collage of dense trees attired in autumn hues filled the distant perimeter, framing nature's artistry.
Closing her eyes, Megan held the serene image in her mind, sensing her tensions dissolving and becoming calm and more relaxed. When she opened her eyes, she spotted a cautious deer timidly approach the water's edge for a drink. A smile slipped across her face before she turned and completed her climb up the remaining eight steps.
Pushing open the heavy walnut double doors, she entered granddad's study. It was warm and inviting, with floor to ceiling shelves constructed of dark cherry wood, filled with nothing but books and more delightful books. The Berber carpet, or the fact that her mood was improving from when she entered the house, softened the blow of her intent foot steps. Lazily strolling alongside the rows upon rows of carefully shelved books, she ran her fingertips lightly along the bindings of antiques, glancing at the familiar titles, as fleeting images flashed in her mind of each novel, each story, each adventure she had read. Since a small girl, when granddad had first held her in his lap and read Lewis Carroll's Alice's Adventures in Wonderland, Megan was hooked on stories. Shortly thereafter she began reading on her own. Little Women, Anna Karenina, Wuthering Heights; and adventures like Moby Dick and Treasure Island, the list went on and on. Granddad's collection included all of the classics, and many obscure titles. Over the years, the study had become her refuge when she needed to escape from the world. She could read for hours in silence from her favorite chair, while granddad quietly read from behind his desk. Although, not a single word was exchanged between them, she felt a kinship to her granddad and an undying appreciation for his opening her mind to books at an exceptionally young age. Her fingers gently caressed the hard spines, mostly bound in leather, embossed with intricate scroll work and titles engraved in tarnished gold leaf. The books were of familiar titles she had read while visiting during summer or winter breaks from school. Conclusion of visits she had always packed a pile of unread books into her backpack before leaving for home. This had always fed her need for words and mental images of places and people with whom she would grow uniquely acquainted. Suddenly she paused, spotting a title she had never seen before. At first, she assumed the book had been accidentally re-shelved in error. Not uncommon, since granddad would sometimes absentmindedly return a book on the wrong shelf while he mulled a theory or political opinion.
The library was divided into fiction along one wall, while other genres filled the many shelves wrapped entirely around the remaining walls. Megan had read every book in the fiction section, hundreds of books. She had never thought about how many she had read, the adventures had been of more importance than the quantity of books read. Megan was filled with a sense of excitement at the idea of discovering a book she had thought she had drained the last drop. Sliding the book in question from between Great Expectations and Jane Eyre, the leather binding had a waxy feel. Opening the cover, she detected a mixture of grassy notes with a sharpness of acids and a subtle hint of vanilla over an underlying mustiness. The smell of old books. She flipped the yellowed thick, gritty paper to the table of contents to see if she could determine where in the library the book should be properly re-shelved. Scrawled in bold black script across the title page was printed: Masked Identities. Megan furrowed her brow, from the title it sounded as if it could be a sociological or psychology book. Flipping another page, she scanned the introduction.
The United Kingdom had seen significant changes under the monarchy of Queen Alexandrina Victoria since 1837. Most notably Britain had become the world's first industrial society, as well as the first urban commonwealth. The population of Britain bloomed during the 19th century, in spite of the many thousands who fled her shores to escape her poverty.
London in 1890 was a Victorian city of startling contrasts. The population was surging, the growth more than exceeded London's ability to look after the basic needs of her citizens. New affluent development went hand in hand with horribly overcrowded slums, where the poor lived in the worst human conditions imaginable. People lived their squalid lives against a backdrop of immorality, drunkenness and crime. Robbery and violence were commonplace, and the streets were ruled by thieves, pickpockets, and other unsavory types. The many alleyways were unlit at night, prostitutes and brothels were common, and the streets were most miserable places.
A combination of coal-fired stoves and poor sanitation made the air heavy and foul-smelling, due to the immense amounts of raw sewage dumped directly into the Thames River and into the streets from house windows. Even the royal family was not immune from the stench of London - Queen Victoria's Buckingham Palace apartments were ventilated through the common sewers of London.
This chapter of history had not been the most favorable of times for Britain, considering the deplorable living conditions and meager earnings of the masses. It was during this period that Ambrose, the nineteen year old son of a financially struggling fish porter of the East End, struck out on his own to make a better life for himself than his father had been capable of providing on his sparse wages.
At the same time on the West End, Sebastian a nineteen year old heir to a king's ransom had grown bored with the socialite lifestyle and the tedious social circles. He struck out on a quest for adventure and mischief, far from the confines and ridicule of the social elite.
Thus, begins the tale of East meets West.