SEARCH:
SEARCH:
Did you ever think that the religious right was wrong about the gay community? Well, they are.
Find out why.
More...
Thou shall not kill. Archangel Razi-el will have to make a choice between life and death if he is to save Uri-el again
.
More...
A novel about finding a purpose and path in life, Walking the Camino Sagrado traces the arduous journey of two gay men in search of faith, trust and committed love. More...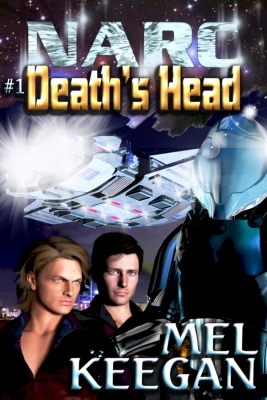 The cult classic is back -- now for your Kindle. The Jarrat and Stone epic began right here: "A powerful futuristic thriller" - Capital Gay.
More...
Harry Sussman is a nice guy, early 30s, a successful architect in Massachusetts. He's intelligent. He's stable. He's reasonably good-looking, He just wants to meet a nice guy to marry. Now how hard can that be?
More...
Lust, passion, betrayal, and revenge. Cole and Jesse find themselves at the center of it all in Boystwown. Join them in Boystown. More...
In a world where sexuality is often an excuse to hate instead of love, despite family disapproval, two men find the courage to try again.
More...
Can an alien find love with a human being?
More...
Deception, struggle, blood -- and a prize worth dying for. Jim Fairley longed for adventure, but be careful what you wish for! If you loved Fortunes of War, Deceivers, Dangerous Moonlight, don't miss this one. More...
---
Lesbian Spanking Stories from Loki Renard
Need a good spanking? You'll find plenty of them at Sappho's Brats, my sandbox and storefront for erotic lesbian spanking fiction. I favor strong heroines, strong spankees and hell raisers of all kinds, though a firm hand is never far away.
Currently available from Loki Renard:
eBook: $5.99
A Trouble Books classic returns, digitally remastered and whatnot.
Iskendar is a harsh land, especially for rebellious young women who refuse to quietly accept their place in the world. When rough urchin Kai and cosseted Priestess-to-be Lucy meet in the midst of their own personal rebellions, worlds collide.
Is their passionate attraction and the firm hand of the powerful noblewoman Rael enough to subdue them to the useful and the good? Or will their rebellion eventually tear them, and Iskendar, apart?
(29 chapters / 133 pages)
eBook: $3.99
Ace Frost is beginning her first year at St Bestoras College for Dark Arts, an elite college renowned for turning out the finest witches in the land. Within hours she makes a friend in the fiery Isogarde, a fellow student, and is almost assassinated by the powerful Marguerite Frostmourne, a witch of the legendary Frostmourne clan and a woman with a penchant for strict discipline of wayward young witches. She may not know it yet, but Ace is well on her way to a soundly spanked bottom. (10 chapters / 59 pages)
eBook: $3.99
In a world where good girls grow up to be lovely ladies, Rogue is an anomaly. Born under the powerful Totem of the Serpent, she is feared by her family and grows up wild and undisciplined. As a thoroughly spoiled young lady she is given over to Lord Drexler as an addition to his hold, where she meets Lady Mari Drexler, a warrior woman of the bear totem who takes willful Rogue in hand and teaches her that obedience isn't just necessary, it can be very pleasurable indeed. (12 chapters / 72 pages.)
eBook: $3.99
Celeste winced as Mari's palm cracked firmly down across Rogue's backside, and the crowd roared with amusement. "You show 'er lady Mari!" a rotund woman selling pears encouraged. "I told you to stay in your rooms," Mari said sternly, raising her hand to strike Rogue's backside again. But mud makes an excellent lubricant, and wriggling like a little snake, Rogue squirmed free and was lost amongst the legs of the crowd before Mari could lay hands on her once more. This time Mari did not make chase. "Ten gold pieces for the person who brings her back to me," Mari said calmly. (11 chapters / 65 pages)
eBook: $3.99
The third book in the Rogue the Serpent series finds Rogue trapped in the snowy northern lands under the watchful eye of the beautiful and strict Oksana, infamous tigress of Icebane. The icy northern climes do not suit Rogue's temperament, nor do the frequent discipline sessions she finds her self subjected to. But when an escape attempt lands Rogue with sweet maid Suki in her arms, she realizes that she can no longer run. Rogue must make a stand for freedom and for love. But will either be tolerated in a land where one woman rules all? (10 chapters / 61 pages)