SEARCH:
SEARCH:
Did you ever think that the religious right was wrong about the gay community? Well, they are.
Find out why.
More...
Thou shall not kill. Archangel Razi-el will have to make a choice between life and death if he is to save Uri-el again
.
More...
A novel about finding a purpose and path in life, Walking the Camino Sagrado traces the arduous journey of two gay men in search of faith, trust and committed love. More...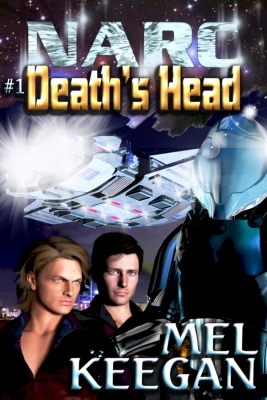 The cult classic is back -- now for your Kindle. The Jarrat and Stone epic began right here: "A powerful futuristic thriller" - Capital Gay.
More...
Harry Sussman is a nice guy, early 30s, a successful architect in Massachusetts. He's intelligent. He's stable. He's reasonably good-looking, He just wants to meet a nice guy to marry. Now how hard can that be?
More...
Lust, passion, betrayal, and revenge. Cole and Jesse find themselves at the center of it all in Boystwown. Join them in Boystown. More...
In a world where sexuality is often an excuse to hate instead of love, despite family disapproval, two men find the courage to try again.
More...
Can an alien find love with a human being?
More...
Deception, struggle, blood -- and a prize worth dying for. Jim Fairley longed for adventure, but be careful what you wish for! If you loved Fortunes of War, Deceivers, Dangerous Moonlight, don't miss this one. More...
---
Like Crimson Droplets
Like Crimson Droplets: Erotic Vampire Fiction
edited by Cecilia Tan and Gina Russom
Veteran authors Jason Rubis, Kierstin Cherry, and Thomas S. Roche along with newcomer Cari Z. come together to bring you four new erotic vampire stories in Like Crimson Droplets. Each story offers a different outlook on the myth of the vampire and the pleasurable consequences for the humans who cross their paths. Ranging from light to dark, this new eBook traverses the spectrum of vampiric possibilities: between the peace of death and the salvation of eternal life, vampiric power to enslave or submit, a halloween nightmare turned wet dream, and a bond built of blood and love. Through sex and blood each character is altered, breaking out of the world they know into something spectacular.
Available as an ebook download from Fictionwise and Amazon Kindle, or download directly from our site!