SEARCH:
SEARCH:
Will sets out to help Takoda and his tribe preserve some of their identity... and ends up finding his own. More...
People confound young, brilliant, college professor Brendon, including his boss. So when Josh, the assistant football coach, pursues him, Brendon isn't sure what to make of him. More...
Lichen Craig
Lichen Craig - Author
Lichen Craig's interviews at Fireside With Lichen Craig are a permanent feature at The GLBT Bookshelf. Lichen Craig wrote non-fiction professionally for over twenty-five years before the fire overtook her to write a first novel. Encouraged by the enthusiasm of test readers despite the controversial subject matter (controversial even for the GLBT community), she took the plunge into publication of Gentlemen's Game. She spends a lot of time thinking about the nature of relationships, sexual choices, and the rapidly-changing moral world in which we live. Gentlemen's Game has garnered good feedback, and generated conversations about the nature of love, about the nature of bisexuality, about domestic violence in gay relationships, and about the nature of redemption and forgiveness.
Lichen is at work on a second novel, also an unusual gay romance set in modern times. It will contain some surprising twists, as did Gentlemen's Game. She is also compiling research for a gay romance set in the early Middle Ages.
Lichen lives at the foot of the Rocky Mountains with four large dogs. She is a certified veterinary technician and dog trainer, and specializes in canine behavioral issues. She is working on a book to help adults overcome fear of dogs and bring a canine companion into their lives while feeling that they and their kids are safe.
You can visit her blog at http://lichencraig.blogspot.com/
You can tweet Lichen Craig at @lichencraig
Gentlemen's Game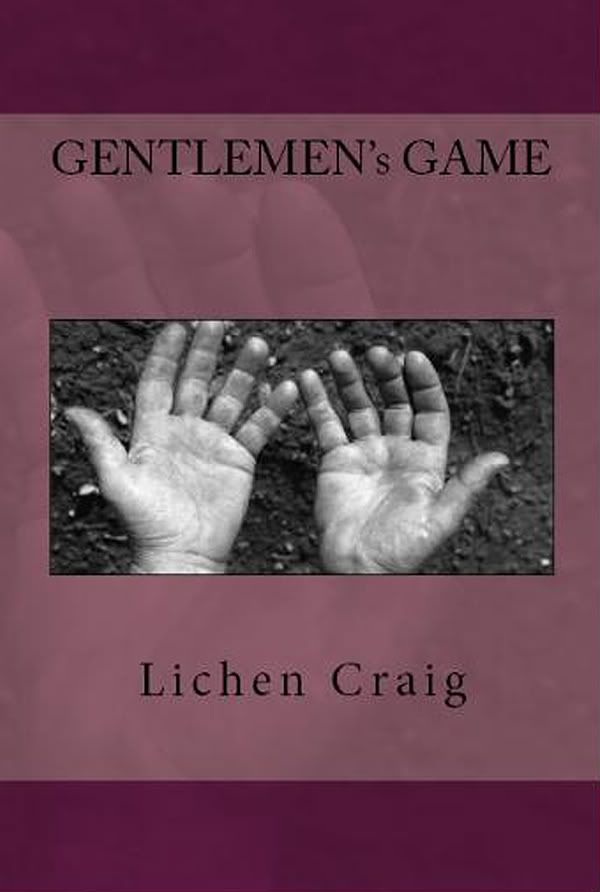 When young playwright Greyson Foster agrees to attend a party at the penthouse of a millionaire, he has no idea how profoundly it will change his life. His journey will take him into spaces in his mind he never knew existed, bring him face-to-face with needs he never knew he had, and challenge him to travel to the precipice of lust, revenge, and love. From their first meeting, the powerful and charismatic Jack Miles weaves an enticing web around Greyson, drawing him into the dangerous game three millionaires play in secret. But Jack's personal life is complicated and his demons are many, and as they strengthen they threaten to destroy all that Jack holds dear - including Greyson.
See a GLBT Bookshelf review of Gentlemen's Game HERE.
To read the first chapter free, visit Lichen's blog.
Early Test Reader Reviews:
Amazing! Amazing! AMAZING!
Please keep writing, and never ever stop!
------
Thank you for sharing this wonderful story with us....I will truly miss these characters. I really do think about this story all the time - replaying parts over, thinking about the characters feelings and struggles. I will definitely be re-reading this again. Thank you!!!!
-------
This story is deep, meaningful, addicting, flawless.
Gentlemen's Game can be purchased through Lichen Craig's blog or at Amazon.com - for Kindle or in paperback.