SEARCH:
SEARCH:
Will sets out to help Takoda and his tribe preserve some of their identity... and ends up finding his own. More...
People confound young, brilliant, college professor Brendon, including his boss. So when Josh, the assistant football coach, pursues him, Brendon isn't sure what to make of him. More...
KASAR Kalita
Kalita Kasar lives on the Sunshine Coast in Queensland Australia with her partner and two cats.

When not busy writing or editing, Kal can be found wasting inordinate amounts of time on sites such as facebook and twitter!

She spends a great deal of time searching for the ultimate coffee brew and loves to read and write historical fiction. Her focus these days is on GLBT writing, but she has dabbled in non-GLBT fields in the past.
Kalita's Publications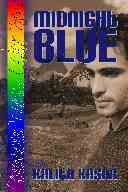 Kalita's Blog | Kalita's Website | Kalita's Publisher
KEYWORDS: gay book, gay bookstore, gay fiction, gay literature, gay writers, gay book reviews, m/m, manlove, gay romance