SEARCH:
SEARCH:
Did you ever think that the religious right was wrong about the gay community? Well, they are.
Find out why.
More...
Thou shall not kill. Archangel Razi-el will have to make a choice between life and death if he is to save Uri-el again
.
More...
A novel about finding a purpose and path in life, Walking the Camino Sagrado traces the arduous journey of two gay men in search of faith, trust and committed love. More...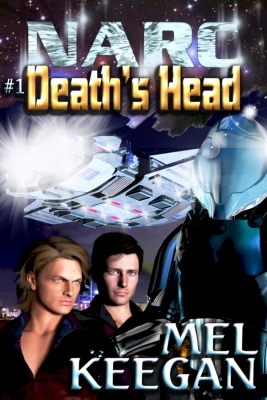 The cult classic is back -- now for your Kindle. The Jarrat and Stone epic began right here: "A powerful futuristic thriller" - Capital Gay.
More...
Harry Sussman is a nice guy, early 30s, a successful architect in Massachusetts. He's intelligent. He's stable. He's reasonably good-looking, He just wants to meet a nice guy to marry. Now how hard can that be?
More...
Lust, passion, betrayal, and revenge. Cole and Jesse find themselves at the center of it all in Boystwown. Join them in Boystown. More...
In a world where sexuality is often an excuse to hate instead of love, despite family disapproval, two men find the courage to try again.
More...
Can an alien find love with a human being?
More...
Deception, struggle, blood -- and a prize worth dying for. Jim Fairley longed for adventure, but be careful what you wish for! If you loved Fortunes of War, Deceivers, Dangerous Moonlight, don't miss this one. More...
---
Janey Chapel

Hi! Welcome to my page! Here's a little info about me: I found a paperback romance in my grandmother's bookcase at the age of eleven, inhaled it in one sitting, and then proceeded to devour thousands of romances in a variety of genres over the course of several decades. Eventually, my husband said, "Stop reading! Start writing!" So I did! After a lifetime in the South, I now live Much Farther North with my husband and daughter, where I volunteer with the PTO, struggle to adapt to actual winter, and write fiction in what passes for spare time.
Visit my journal at janeychapel.livejournal.com
Follow me on Twitter @JaneyChapel
Friend me on Facebook
__________________________________________________________________
Now Available: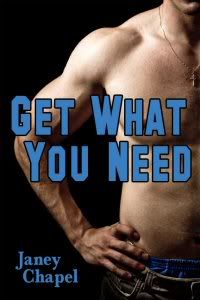 Summary: An ordinary Thursday night at Bryan's Bar in downtown Atlanta, Georgia—home to a staff made up entirely of ex-cons of one stripe or another—turns into something quite different when riled-up police detective Patrick Graves walks in. Bartender Jay Hinshaw recognizes Patrick's leashed ferocity and offers him exactly what he thinks Patrick wants: an outlet for his pent-up frustration. But Patrick's a complicated guy, and getting what he wants only scratches the surface of what he needs.
Details, Reviews & Buy Links: Get What You Need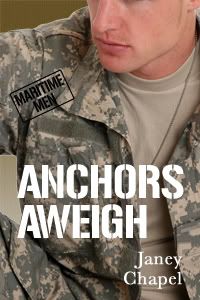 Summary: Sequel to Maritime Men. After completing Navy SEAL training, Cooper Fitch and Eli Jones face assignment into different platoons. Since the strength of their mutual physical attraction is exceeded only by their emotional reliance on each other, the idea of being separated for a year or more is a bitter pill to swallow. But missing Eli may be just the beginning of Cooper's troubles: he's got an undisciplined man in his platoon, an uptight commanding officer, and his own insecurity about his leadership skills to deal with. Without Eli at his back, Cooper starts to wonder if he really has what it takes to be a SEAL.
Details, Reviews & Buy Links: Anchors Aweigh

Summary: Sports psychologist Kip Rigsbee feels like an outsider, not part of the players' circle and not accepted by the coaches of the college team he's been hired to help. But that hasn't kept him from feeling the gravitational pull of defensive coordinator Greg Browne, despite the fact that Greg dismisses Kip's methods as "motivational bullsh*t." An accident brings the unacknowledged attraction between the two men to the surface, but the common ground of their erotic connection may not be enough to help Kip overcome Greg's determination to keep his personal life separate from his job.
Details, Reviews & Buy Links: TLC 101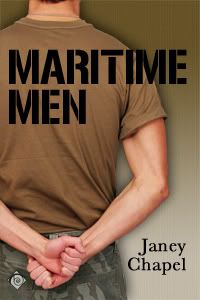 Summary: SEAL candidates Cooper Fitch and Eli Jones are cut off from the outside world and pushed to their physical and mental limits by the demands of the Navy's elite training program. Their reliance on each other takes an unexpected turn after Hell Week, the most grueling stretch of basic conditioning, when Cooper and Eli surrender to passion fueled by fatigue, horniness, and alcohol. Despite the danger of being discovered, their intense attraction begins to feel like a natural extension of living, working, and training side by side, and neither is willing to give it up, no matter the risk.
Details, Reviews & Buy Links: Maritime Men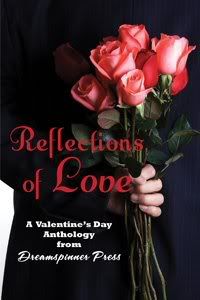 Summary: Ryan's usual hookups are "jocks and jarheads," but when he takes a job at a beachfront restaurant during the busy Valentine's Day weekend, he feels an immediate chemistry with Nick, an older man recovering from a nasty divorce. Ryan thinks the attraction is mutual - but "No-Dick Nick" doesn't do one-night stands. Maybe it's time for Ryan to rethink his standards....
Details, Reviews & Buy Links: The Wild Side in Reflections of Love