SEARCH:
SEARCH:
Did you ever think that the religious right was wrong about the gay community? Well, they are.
Find out why.
More...
Thou shall not kill. Archangel Razi-el will have to make a choice between life and death if he is to save Uri-el again
.
More...
A novel about finding a purpose and path in life, Walking the Camino Sagrado traces the arduous journey of two gay men in search of faith, trust and committed love. More...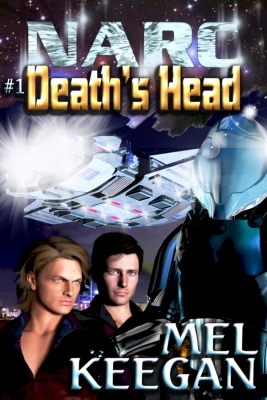 The cult classic is back -- now for your Kindle. The Jarrat and Stone epic began right here: "A powerful futuristic thriller" - Capital Gay.
More...
Harry Sussman is a nice guy, early 30s, a successful architect in Massachusetts. He's intelligent. He's stable. He's reasonably good-looking, He just wants to meet a nice guy to marry. Now how hard can that be?
More...
Lust, passion, betrayal, and revenge. Cole and Jesse find themselves at the center of it all in Boystwown. Join them in Boystown. More...
In a world where sexuality is often an excuse to hate instead of love, despite family disapproval, two men find the courage to try again.
More...
Can an alien find love with a human being?
More...
Deception, struggle, blood -- and a prize worth dying for. Jim Fairley longed for adventure, but be careful what you wish for! If you loved Fortunes of War, Deceivers, Dangerous Moonlight, don't miss this one. More...
---
Eden Winters
M/M romance, anywhere in time...

Comments? Contact me at edenwinters AT gmail DOT com
Latest News - November 22, 2012
My latest novel, Naked Tails, is now available for pre-order from Dreamspinner Press, and it's on sale!
Seth McDaniel wasn't raised among a shifter passel and has no idea what it's like to turn furry once a month. An orphan, torn from his father's family at an early age, he scarcely remembers Great-aunt Irene. Now her passing brings him back to Possum Kingdom, Georgia, to take up a legacy he doesn't understand and reconnect with a friend he's never forgotten.

As Irene's second-in-command, Dustin Livingston has two choices: assume control of the passel or select another replacement. Unfortunately, the other candidates are either heartless or clueless. Dustin's best hope to dodge the responsibility is to deliver a crash course in leadership to his childhood pal Seth, a man he hasn't seen in twenty years. However, while Dustin's mind is set on his task, his heart is set on his old friend.

Seth's quest for answers yields more questions instead. What's with the tiny gray hairs littering his aunt's house? Why do the townsfolk call each other "Jack" and "Jill"? Do Dustin's attentions come with ulterior motives? And why is Seth suddenly craving crickets?
Want to know more about the author?
Interview with Well Read.
Interview with Naughty Boys in the Backseat. Sadly, there were no actual boys in the back seat. Still, great interview, great site!
Interview with BookWenches.
Interview with Joyfully Reviewed.
Interview with Michelle n Jeff Reviews