SEARCH:
SEARCH:
Did you ever think that the religious right was wrong about the gay community? Well, they are.
Find out why.
More...
Thou shall not kill. Archangel Razi-el will have to make a choice between life and death if he is to save Uri-el again
.
More...
A novel about finding a purpose and path in life, Walking the Camino Sagrado traces the arduous journey of two gay men in search of faith, trust and committed love. More...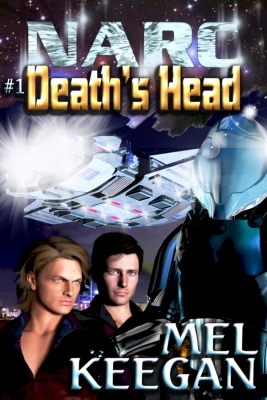 The cult classic is back -- now for your Kindle. The Jarrat and Stone epic began right here: "A powerful futuristic thriller" - Capital Gay.
More...
Harry Sussman is a nice guy, early 30s, a successful architect in Massachusetts. He's intelligent. He's stable. He's reasonably good-looking, He just wants to meet a nice guy to marry. Now how hard can that be?
More...
Lust, passion, betrayal, and revenge. Cole and Jesse find themselves at the center of it all in Boystwown. Join them in Boystown. More...
In a world where sexuality is often an excuse to hate instead of love, despite family disapproval, two men find the courage to try again.
More...
Can an alien find love with a human being?
More...
Deception, struggle, blood -- and a prize worth dying for. Jim Fairley longed for adventure, but be careful what you wish for! If you loved Fortunes of War, Deceivers, Dangerous Moonlight, don't miss this one. More...
---
Dark Whispers by Barbara Sheridan
Dark Whispers *
ISBN 978-1-60592-001-6
ALL RIGHTS RESERVED
Dark Whispers Copyright 2008 Barbara Sheridan and Anne Cain
Cover Art by Anne Cain
Blurb:
Mired in centuries-old customs and rigid traditions carried over from their mortal lives, the chaing-shih elders of New York's Chinatown don't quite know how to deal with the upstart Russian vampire, Mistress Viktoria. With their existence in danger, the Elders call upon an ancient blood tie and summon the aid of their kinsman, Liu Sakurai. Though he appears to the world as a sensual young man in his mid-twenties, Sakurai is one of the oldest and most powerful chaing-shih to walk the Earth. He sees humans as not much more than weak playthings and food, and no one is more surprised than Sakurai himself when NYPD Detective Daisuke Matsui manages to capture his attention. Dai is a strong one, full of an inner fire and unusual sexual appetites that Sakurai cannot resist. In the mysterious and arrogant vampire, Dai finds the type of person he's been longing for his entire life--someone with a strength of will and determination that matches his own, and a skill to dominate him in ways that make him burn. While trying to unwind the ties his half-brother has to Chinatown's underworld, Dai is confronted by creatures and events he thought only existed in the legends and stories told by old men. His life is on the line, along with everything he holds dear, but Sakurai's dark whispers promise a passion Dai is powerless to resist.
Buy now from Noble Romance Publishing
*part of the Dragon's Disciple series