SEARCH:
SEARCH:
Did you ever think that the religious right was wrong about the gay community? Well, they are.
Find out why.
More...
Thou shall not kill. Archangel Razi-el will have to make a choice between life and death if he is to save Uri-el again
.
More...
A novel about finding a purpose and path in life, Walking the Camino Sagrado traces the arduous journey of two gay men in search of faith, trust and committed love. More...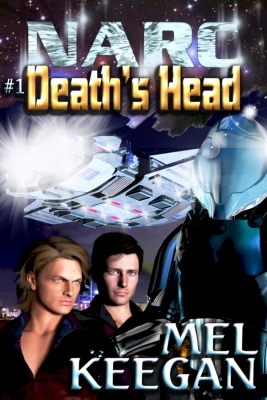 The cult classic is back -- now for your Kindle. The Jarrat and Stone epic began right here: "A powerful futuristic thriller" - Capital Gay.
More...
Harry Sussman is a nice guy, early 30s, a successful architect in Massachusetts. He's intelligent. He's stable. He's reasonably good-looking, He just wants to meet a nice guy to marry. Now how hard can that be?
More...
Lust, passion, betrayal, and revenge. Cole and Jesse find themselves at the center of it all in Boystwown. Join them in Boystown. More...
In a world where sexuality is often an excuse to hate instead of love, despite family disapproval, two men find the courage to try again.
More...
Can an alien find love with a human being?
More...
Deception, struggle, blood -- and a prize worth dying for. Jim Fairley longed for adventure, but be careful what you wish for! If you loved Fortunes of War, Deceivers, Dangerous Moonlight, don't miss this one. More...
---
On God's Honor, by DC Juris
Ekenezer has no idea why Nathan Bradley is so important, or why God has sent him to guard a hapless klutz. But one look at Nathan and Ekenezer soon finds that he has more than protective feelings for his ward. What's an angel to do, though, when having the one person he's ever wanted means giving up his wings for eternity?
Available as an ebook from Torquere Press.
Excerpt

"What a way to make an impression on the new boss, eh? Show up running late and dump a pile of crap on his feet."

"I've had worse on my feet, I assure you."

Nathan glanced up at him, no doubt wondering what a vice president could have had on his feet that had been all that bad.

Ekenezer chuckled to himself, remembering what some of those things had been. There had been the time in Brussels when that girl had vomited on him. There had been the time in Nevada when he had trudged through a cow pasture -- and more than a little manure -- to rescue the farmer's son. There had been the time... He shuddered violently and snatched his hand back from the unexpected glide of Nathan's skin against his own.

"Sorry. Wasn't trying to rip your hand off or anything."

"My fault. I was daydreaming." Ekenezer stood and smoothed his hands over his jacket, tried not to look at Nathan. You're an angel, he admonished himself. A representative of God on Earth! Act like it!

The elevator came to a blessed stop and the door slid open not a moment too soon for Ekenezer's frazzled nerves. He shuffled out the door and watched as Nathan went his own way down the opposite hall. Ekenezer's gaze swept up and down Nathan, taking in his small shoulders and falling to linger on his... Ekenezer blushed and turned away, scandalized by his own actions. He had certainly not been looking a human's rear end. Certainly not Nathan Bradley's. A man's!

Certainly not when his wings were the price to be paid.
Available as an ebook from Torquere Press.