SEARCH:
SEARCH:
Did you ever think that the religious right was wrong about the gay community? Well, they are.
Find out why.
More...
Thou shall not kill. Archangel Razi-el will have to make a choice between life and death if he is to save Uri-el again
.
More...
A novel about finding a purpose and path in life, Walking the Camino Sagrado traces the arduous journey of two gay men in search of faith, trust and committed love. More...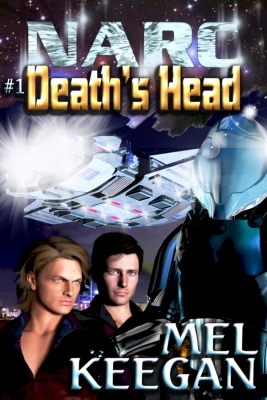 The cult classic is back -- now for your Kindle. The Jarrat and Stone epic began right here: "A powerful futuristic thriller" - Capital Gay.
More...
Harry Sussman is a nice guy, early 30s, a successful architect in Massachusetts. He's intelligent. He's stable. He's reasonably good-looking, He just wants to meet a nice guy to marry. Now how hard can that be?
More...
Lust, passion, betrayal, and revenge. Cole and Jesse find themselves at the center of it all in Boystwown. Join them in Boystown. More...
In a world where sexuality is often an excuse to hate instead of love, despite family disapproval, two men find the courage to try again.
More...
Can an alien find love with a human being?
More...
Deception, struggle, blood -- and a prize worth dying for. Jim Fairley longed for adventure, but be careful what you wish for! If you loved Fortunes of War, Deceivers, Dangerous Moonlight, don't miss this one. More...
---
Adagio by Chris Owen
Love Is What Happens When You're Making Other Plans...
Five years after arriving in Australia, Jason Stuart is finally embarking on the dream that brought him Down Under: going on "walkabout" in the Australian Outback. But Jason is not that fresh-faced and untried boy from Canada anymore. Jason is a man with half a decade of bad memories and worse nightmares. His friends think he's crazy, or possibly just plain stupid, but Jason needs to make his dream real in order to face his past.
Everything changes when Jason picks up an unexpected travel companion. Suddenly, it's not his past that Jason needs to confront, it's his future.
Part coming-of-age tale, part romance, part travel yarn, Adagio paints a heartwarming picture of a fledgling relationship between two very different men against the lush backdrop of Australia's natural wonders.
Click here to read the first chapter of Adagio at the publisher's website.
Click here to read a review of Adagio on the Fallen Angel Reviews website.
Click here to read Richard Labonte's review on the Books to Watch Out For website.
Click here to read a German review of Adagio.
Available to order direct from the publishers, or to order from any good bookseller.
Adagio by Chris Owen
Paperback · 236 pages
ISBN 1-934081-03-5
Publisher: Casperian Books