SEARCH:
SEARCH:
Will sets out to help Takoda and his tribe preserve some of their identity... and ends up finding his own. More...
People confound young, brilliant, college professor Brendon, including his boss. So when Josh, the assistant football coach, pursues him, Brendon isn't sure what to make of him. More...
Charlie Cochrane
You can find out about Charlie's Cambridge Fellows series here and about her short stories/novellas here. If you fancy a free read, you can find plenty in the files at Charliesfreefiction.
To sign up for my newsletter, mail me at cochrane.charlie2@googlemail.com or follow me at Twitter or Facebook.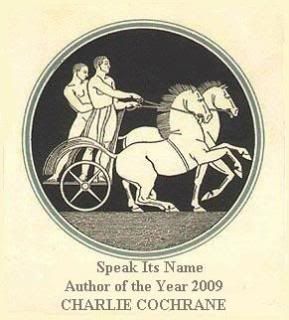 As Charlie Cochrane couldn't be trusted to do any of her jobs of choice—like managing a rugby team—she writes. Her favourite genre is gay fiction, predominantly historical romances/mysteries. She lives near Romsey but has yet to use that as a setting for her stories, choosing to write about Cambridge, Bath, London and the Channel Islands, all of which are places she knows and loves well.
Charlie's Cambridge Fellows Series of Edwardian romantic mysteries was instrumental in her being named Author of the Year 2009 by the review site Speak Its Name. She's a member of the Romantic Novelists' Association, Mystery People, International Thriller Writers Inc and is on the organising team for UK Meet. She regularly appears with The Deadly Dames!
To learn more about Charlie Cochrane, please visit her website or drop into her blog. You can send an email to Charlie at cochrane.charlie2@googlemail.com or join in the fun with other readers and writers of gay historical romance at the group Speak Its Name.