SEARCH:
SEARCH:
Did you ever think that the religious right was wrong about the gay community? Well, they are.
Find out why.
More...
Thou shall not kill. Archangel Razi-el will have to make a choice between life and death if he is to save Uri-el again
.
More...
A novel about finding a purpose and path in life, Walking the Camino Sagrado traces the arduous journey of two gay men in search of faith, trust and committed love. More...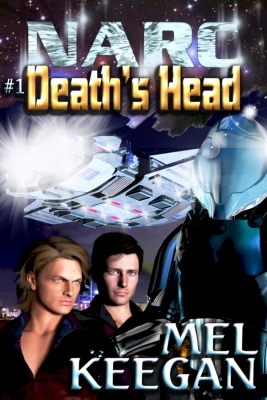 The cult classic is back -- now for your Kindle. The Jarrat and Stone epic began right here: "A powerful futuristic thriller" - Capital Gay.
More...
Harry Sussman is a nice guy, early 30s, a successful architect in Massachusetts. He's intelligent. He's stable. He's reasonably good-looking, He just wants to meet a nice guy to marry. Now how hard can that be?
More...
Lust, passion, betrayal, and revenge. Cole and Jesse find themselves at the center of it all in Boystwown. Join them in Boystown. More...
In a world where sexuality is often an excuse to hate instead of love, despite family disapproval, two men find the courage to try again.
More...
Can an alien find love with a human being?
More...
Deception, struggle, blood -- and a prize worth dying for. Jim Fairley longed for adventure, but be careful what you wish for! If you loved Fortunes of War, Deceivers, Dangerous Moonlight, don't miss this one. More...
---
Button Down by Dawn Kimberly Johnson
Summary: When he finds himself captivated by a movie-star handsome stranger he meets in a bar, lawyer Ford Reilly watches a simple one-night stand develop into a taste of what living honestly might bring him. Out and proud Gus Hansen has built a small architectural firm from nothing, but could lose it all as he tries to break a contract he signed before knowing about the project's antigay ties. After Ford discovers he spent a passionate night with the man on the other side of the dispute he's handling, he finds himself in more than one quandary. He can either maintain the status quo, enforcing the contract to the letter, or he can defy his overbearing father and break free of the closeted life he's built for himself in order to be with Gus. Gus has his own choices to make. He knows the sting of loving a man who hides himself, but the longer he lingers in Ford's presence, the more difficult it becomes to deny their attraction.
Find excerpt here.
Reviews
Eli/Mandingo at MM Good Book Reviews: The story is well written, well paced with multi-faceted characters who we can identify with and whom we learn to love.
Donna at the Blog of Sid Love: The Reilly's will have to go on my list of fictional families I wish were real.
Multitaskingmomma: It is light, sweet, romantic and simply a beautiful read that was very hard to put down.
Alex at Rainbow Book Reviews: This is a gentle, sincere, romance story with sobering truths woven throughout which lend it an air of morality, but not over-the-top righteousness.
My Fiction Nook: The writing was engaging and entertaining, and kept in the right tone for where the novel was set, small town idiosyncrasies and all.
Whuppsy at Pants Off Reviews: This story is a great read on a lazy Saturday or Sunday.
Mandy at Hearts On Fire Reviews: I saw the blurb and immediately wanted to read this story.
crazybookfanatic: A few pages in and I realized I had made a good decision taking a chance on Dawn Kimberly Johnson.
Jackie at The Novel Approach: While this story did begin a little slowly, it quickly drew me in and didn't let go until I read the final word.
Button Down blog tour
Kim's Writing Again, Dec. 1, 2013
Let's Talk About Books, Dec. 3, 2013
Lane Hayes blog, Dec. 10, 2013
Love Despite the Odds, Dec. 17, 2013
The Novel Approach, Dec. 19, 2013
Kim's Writing Again, Dec. 23, 2013
Decadent Delights, Dec. 30, 2013
The Land of Make Believe, Jan. 3
Butterfly-o-Meter Books, Jan. 8
Purple Rose Tea House, Jan. 14
Keystrokes and Word Counts, Jan. 21
because quirky characters fall in love, too..., Jan. 24
Return to Dawn Kimberly Johnson