SEARCH:
SEARCH:
Did you ever think that the religious right was wrong about the gay community? Well, they are.
Find out why.
More...
Thou shall not kill. Archangel Razi-el will have to make a choice between life and death if he is to save Uri-el again
.
More...
A novel about finding a purpose and path in life, Walking the Camino Sagrado traces the arduous journey of two gay men in search of faith, trust and committed love. More...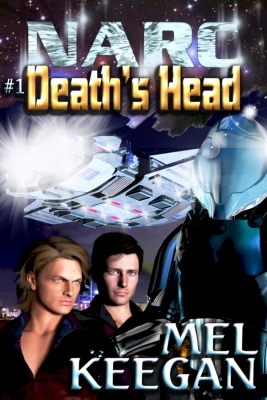 The cult classic is back -- now for your Kindle. The Jarrat and Stone epic began right here: "A powerful futuristic thriller" - Capital Gay.
More...
Harry Sussman is a nice guy, early 30s, a successful architect in Massachusetts. He's intelligent. He's stable. He's reasonably good-looking, He just wants to meet a nice guy to marry. Now how hard can that be?
More...
Lust, passion, betrayal, and revenge. Cole and Jesse find themselves at the center of it all in Boystwown. Join them in Boystown. More...
In a world where sexuality is often an excuse to hate instead of love, despite family disapproval, two men find the courage to try again.
More...
Can an alien find love with a human being?
More...
Deception, struggle, blood -- and a prize worth dying for. Jim Fairley longed for adventure, but be careful what you wish for! If you loved Fortunes of War, Deceivers, Dangerous Moonlight, don't miss this one. More...
---
BreatheMeIn

Breathe Me In by Lex Valentine (Tales of the Darkworld Book 6.5)
long novella (approx. 40,000 words)
erotic, gay vampire romance
ISBN# 978-0-9834199-2-1
Cover Art by Winterheart Design
Life is good for vampire Wilson North. His family left him well off. His job as an estate attorney is prestigious, well paying, and non-demanding. He's gay and out and never had any issues being either. In fact, until the day he ended up beneath his car, bleeding out and only a few pints of blood from a sure trip to the Afterworld, life had never been a challenge.
When Will meets his destiny in the form of an enigmatic Magia named Garrick Forrester he finds the challenge of his life. Garrick's gay but doesn't live an openly gay life. Instead, he hides his nature behind his ownership of a BDSM club. The two men instantly know they are mates, but that doesn't smooth the path to their bonding. Garrick wants Will but threats from his past convince him that the only way to protect his lover is to leave him. Shocked by Garrick's ability to walk away, Will struggles to understand why his mate doesn't want him. For the first time in Will's life, something isn't easy and he must fight for what he needs or give up his chance for happiness.
Drawn together by destiny. Torn apart by self-doubts and fear. Two men on the cusp of a dream must set aside the lives they've always lived for a chance at a new and brilliant future.
Warning: This book contains virgin sex between a sexy self-sacrificing wizard who's never been catcher and an angelic-faced vampire who's never pitched, a BDSM bad guy with dark magic, a mysterious royal Acerbian, and a host of characters from previous Tales books who do everything from implode buildings to change diapers…all to help two reluctant heroes find true love.
Read an excerpt | Buy now | Visit Pink Petal Books