SEARCH:
SEARCH:
Will sets out to help Takoda and his tribe preserve some of their identity... and ends up finding his own. More...
People confound young, brilliant, college professor Brendon, including his boss. So when Josh, the assistant football coach, pursues him, Brendon isn't sure what to make of him. More...
Science Fiction Titles
[A note from Admin: please be sure to keep thumbnails 100 pixels high, for site continuity. Make sure that your publisher allows you to hotlink images from their site. If they don't, you'll need to load your images from your own site, such as a blog. Thanking you!]
An Enigma - #4 in the Other Worlds series, by Stevie Woods
Continuing the story of Rafe and Adam who first appeared in Best Policy (Other Worlds #3) – when they are caught in a trap on an alien world and are imprisoned in adjoining cells, will they be able to free themselves, or will they die together – but desperately alone?
THE ADMINISTRATION SERIES 1 - MIND FUCK by Manna Francis
There are no bad guys or good guys. There are only better guys and worse guys.
THE ADMINISTRATION SERIES 2 - QUID PRO QUO by Manna Francis
No good deed goes unpunished.
THE ADMINISTRATION SERIES 3 - GAMES & PLAYERS by Manna Francis
It's all fun and games until somebody loses...
THE ADMINISTRATION SERIES 4 - CONTROL by Manna Francis
Power writes its own rules.
THE ADMINISTRATION SERIES 5 - QUIS CUSTODIET by Manna Francis
Where are all the good guys?
THE ADMINISTRATION SERIES 6 - FIRST AGAINST THE WALL by Manna Francis
Who is leading the rabble to victory?
THE ADMINISTRATION SERIES 7 - FOR CERTAIN VALUES OF FAMILY by Manna Francis
Every silver lining has a cloud
And This Man Is My Lover? - #5 in the Other Worlds series, by Stevie Woods
The sequel to A Favor For A Friend... On a mission with their team surveying a series of ruins, Bart and Jake have yet another disagreement when Jake refuses permission for Bart to investigate certain buildings. A disgruntled Bart, however, disobeys the major and enters a ruin- Bart realizes he's made a mistake when he becomes trapped underground with no-one knowing his whereabouts.
ANGEL LAND by Victor J. Banis Late in the 21st Century - ravaged by the deadly Sept virus, the one time United States has disintegrated into the Fundamental Christian Territories, where Catholics, Baptists and Jews are registered as heretics, and gays are herded into walled ghettos: the Zones of Perversion. Harvey Milk Walton, a runner, finds his way to the ghetto in Angel Land, oldest of the territories, where a legend says that his long ago martyred namesake will return one day to lead his people to freedom - but even to speak of freedom, of leaving the FTC, is punishable by death.

AQUAMARINE by Mel Keegan
Mel Keegan's 1999 opus set in the late 21st Century when major land masses have been submerged by rising oceans and the Earth is a world of water. Russell is a hydrologist, based on the giant floating platform of Pacifica; his lover, Eric, one of fifty Aquarians, is a new sub-species of human who can breathe underwater. When the pair refuse an attractive offer for Eric's services on a suspicious salvage operation, Eric is kidnapped and a fast-paced intrigue starts to unfold on the "acorn principle" ... a small event turns out to be the key to a major war which would involve the whole Pacifica region. More...

APHELION by Mel Keegan (NARC Series, #4)
BE MY ALIEN by M.A. Church and Julie Lynn Hayes
A man too busy for love… Reed owns an upscale men's boutique with a naughty back room. While making a late delivery to a client, he runs into Taz. A man on a disastrous date… When Taz agreed to come to Earth on a date, he didn't expect to be dumped and left with no way home. Then he falls into Reed's arms—literally. A coffee date soon becomes a trip back to Reed's apartment. But when Taz's stripes begin to show, Reed discovers Taz comes from a planet far, far away. Reed never believed aliens existed, but he's facing one now. What in the world is he going to do?
BESIDE THE DARKER SHORE by Patricia J. Esposito
What might the ethical Governor David Gedden give up for one man's exquisite beauty? It's terrifying to consider when the man is a destructive blood prostitute and David is responsible for the state's peaceful vampire community. Blood sales in Boston are up, blood taxes support a thriving new nightlife, neighborhoods have been refurbished, and deaths by vampires have plummeted. David is assured reelection. However, the blood addict Stephen Salando has returned from exile with one unalterable plan: to turn the good governor into a vampire. More...
BEST POLICY, Other Worlds Series #3, by Stevie Woods
Rafe and Adam have been experiencing problems working together, and shortly before the current mission, Adam offers to transfer to another team. Now, left alone when the rest of their team takes the ship and returns to base with an important geological sample, during a particularly nasty downpour, Rafe is heading toward the temple where Adam is working when a landslide occurs.
Blind Space by Marie Sexton
Captain Tristan Kelley enjoys the luxuries of Regency service, as well as the pleasure of his Prince's bed. It's an easy life, if not a happy one. When the Prince decides to take a trip through the perilous Blind Space, Tristan must go with him, but somebody in the Prince's guard is a traitor. More...
BY THE SWORD by Michael Barnette
A mission gone wrong, three hot men, loyalty, passion and love.

CALLISTO SWITCH by Mel Keegan
At the close of the Twenty-first Century, Lee Vidar is a switch pilot working for Starship Industries on the Callisto-Europa run. The job is easy: Lee picks up the Orion engines which will be used to power the first starships of Earth on the long voyage to the earthlike world of Hope, in the Alpha Centauri system. The engines are taken by tug to the midpoint of the run, where Lee hands off the dangerous cargo to another switch pilot and returns to Callisto. But on this run, nothing goes according to plan ... and Lee's sometime lover and old friend Johnny Dujon, is involved up to his eyeballs. Nuts and bolts SF and an unexpected romance, set against the background of an overpopulated and ruined solar system, where the planet Hope is quite literally the last prayer Humanity has left ... and humanity is in big trouble. More...
CHINA MOUNTAIN ZHANG by Maureen F. McHugh, reviewed by Val Kovalin
COIN OPERATED BOY by Bryl R. Tyne
Rye "Silk" Pecatti is hell bent on locating and reacquainting himself with his super android, Chal. But with an android that's learned to bargain his way through life, enterprising takes on a whole new meaning, and Rye discovers that yielding control to his creation may be the only way to truly fulfill both their needs.
COLD FEAR- #6 in the Other Worlds series, by Stevie Woods
Sequel to Lightning Strikes - Dropping through the atmosphere to land on Theta for their latest survey, the ship is disabled by a strange energy force and crashes in an immense ice field. Matt awakens in the debris of the control room to find Josh and Dennis injured and the ship badly damaged...it becomes a fight for their very survival.
CONVERGE by Chris Owen
Finn has been watching Ari from the space Between their two dimensions for a long time. Ari lives in the same world, it seems, but in Fin's Alpha dimension, contacting anyone in 'Beta' is forbidden, even if he could figure out how to do it. One day, though, Ari becomes aware of Finn and everything changes...
COSMIC by Sharon Maria Bidwell
One man, one woman, and one alien; two male and one female, all fighting corruption as well as their own desires. Sometimes giving in is not the same as giving up. Sometimes it's cosmic.

CRY LIBERTY by Mel Keegan (HELLGATE Series, #3)

DEATH'S HEAD by Mel Keegan (NARC Series, #1)
On the high-tech worlds of the [23rd] Century, the lethal designer drug Angel has become an epidemic disease. Kevin Jarrat and Jerry Stone are joint captains in the paramilitary NARC force sent to combat the Death's Head drug syndicate that controls the vast spaceport city of Chell. Under the NARC code of non- involvement each of the two friends hides his deeper desire for the other. When Stone is captured on the urban battlefield and forced into Angel addiction, Jarrat's love for him is his only chance for survival ... but the price is that their minds will remain permanently linked in an empathic bonding. More...

DEEP SKY by Mel Keegan (HELLGATE Series #2)
DETAILS OF THE HUNT by Laura Baumbach
The DREAMERS of OURDH by Thelbert D. Belgard
The Dreamers of Ourdh is a mix of same gender romance, spiritual allegory, and sci-fi fantasy. The story pivots around the relationship of two young princes in a human colony on an alien world. The colony began hundreds of years before the birth of Arenh and Mikah, when its original members all woke up together one morning in the caverns of the Mountain on Ourdh--a planet in a star system of the Andromeda Galaxy. The problem was that Earth at that time didn't have the capacity for intergalactic space travel. Fast forward a thousand years and still no one understands how or why it happened. But Arenh and Mikah are about to find out when they meet the mysterious beings they call the Dreamers. To know who the Dreamers are, however, they have to understand what the Dream is. And they have to come to grips with who they are and confront a shocking discovery about the meaning of time and the nature of reality.
THE EDEN SERIES by W. Richard St. James
The best in erotic science fiction! Actually, is that saying much? Seriously (?) you will find an intriguing future world, engaging characters who suffer terribly merely for your amusement, some scientific and religious speculation, and lots of sex and violence, mingled together, of course, in a somewhat unsettling way. So enjoy!
A WORM IN EDEN by W. Richard St. James (bi SF, etorica)
A BIRTH IN EDEN by W. Richard St. James (bi SF, etorica)
A MURDER IN EDEN by W. Richard St. James (bi SF, erotica)
A QUEEN FROM EDEN by W. Richard St. James (bi SF, etorica)
A GODDESS IN EDEN by W. Richard St. James (bi SF, etorica)
ECHOES OF THE FUTURE edited by Aleksandr Voinov;with stories from: A. B. Gayle, Jude Mason, Kate Cotoner, & Aleksandr Voinov
EYE OF SCOTA: CINAED by Serena Yates
Does Cináed MacAlpin, a healer priest on the planet Dálriata, have the courage to bring home the truth that the power to save his planet is found in forgotten laws and his bond with another man?

EQUIONOX by Mel Keegan (NARC Series #2)
FALL INTO THE NIGHT by P. A. Brown
The death of his father catapults Terik u Selhdun into the position of Ogema of Tiamat, the planet of his birth. It was a position he rejected years before when he and his autocratic father clashed over Selhdun's homosexuality. Instead, Selhdun became a linked pilot and owner of his own ship, the Necromancer. Selhdun and the Necromancer are hired to transport a group of scientists back to Terra in order to ascertain whether humans can safely return to the planet of their origin.Yet in Terran space, a new lethal menace awaits, and soon everyone on board the Necromancer discovers the battle to stay alive has only just begun...
Favor For A Friend, A - #1 in the Other Worlds series, by Stevie Woods
On Alkya, a planet a long way from Earth, the Division of Investigation?Other Worlds?has set up a base where hundreds of personnel live and work. Among them are two men, Major Jake Archer and Captain Bart Hilton. Jake asks Bart to do a favor for him. Bart goes to the Jake?s office just as a huge explosion rips through the base.
FAST FORWARD by Christiane France
FIRE DRAGON by M. Kei
In an exotic and magical land, Shuibai, a lowly bucket-maker, is appointed Fire Warden. He surprises and annoys everyone by taking his job seriously. Yet as he attempts to keep his city safe from fire, he finds his own life in peril as he stumbles across dangerous secrets. Is the Fire Dragon real, or is the truth far more sinister?

FLASHPOINT by Mel Keegan (HELLGATE Series #5)
The long-awaited penultimate volume in the ground-breaking HELLGATE series. At 250,000 words Flashpoint is an epic work, taking Travers and Marin to the crux of war. The Chicago battle group is bound for Velcastra, the frontier colonies are being lost to the Zunshu, Lai'a tests the new drive in Rabelais Space … and even if you've lived and breathed Hellgate, what happens next will rock you. More...
FOR LOVE OF ETARIN by Angelia Sparrow and Naomi Brooks.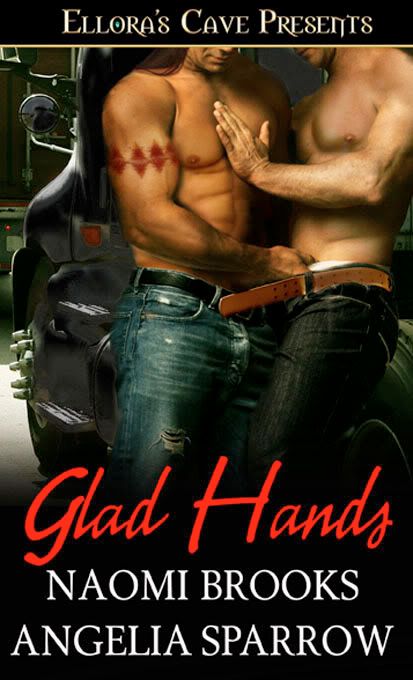 GLAD HANDS by Angelia Sparrow and Naomi Brooks. Chuck Hummingbird rolls his rig across the no-longer-united states and acquires an unusual passenger.
GOURMET ETUDE by Angelia Sparrow. (in MY DARK ROASTED VALENTINE) Set in the Nikolai universe, Nick Boyd takes an evening off with a handsome young pianist.
Gravitational Attraction by Angel Martinez
A distress call draws the Hermes to a drifting ship, empty except for gore-spattered corridors and one survivor. Drawn to the traumatized man, Isaac offers him kindness. But Turk harbors dangerous secrets. It will take more than kindness to save them all.
GROUND ZERO by Mel Keegan
In the winter of 2048 the city of Adelaide, South Australia suffers a series of bizarre murders, robberies at high-tech labs ? and a virus which sprang from nowhere. The three are intimately connected in a mystery that will astonish. Lee Ronson and Brendan Scott find themselves taking point in an investigation filled with unexpected hazard - and reward. Sexy very-near-future gay action/adventure from the pen of the maestro. More...
HEALING, by Stevie Woods
After an injury, Audin desperately needs the help of a healer, and is shocked to discover the one recommended to him is Tener, a man he hasn't seen since their split following a blazing argument a dozen years earlier.
THE HELLGATE SERIES by Mel Keegan

THE RABELAIS ALLIANCE

DEEP SKY

CRY LIBERTY

PROBE

FLASHPOINT
INTIMATE TRAITORS by Astrid Amara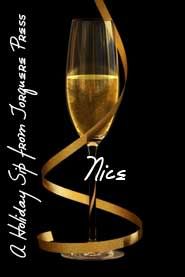 THE JOY OF EXCHANGING GIFTS by Angela Benedetti
Lowell is an anthropologist, working with the Enknopans, studying their culture and ways. Although he's not invited to their year changing celebration, he decides to show no hard feelings by sharing some of his own Christmas traditions with his very good Enknopan friend Tiklup. Of course, things don't work out exactly as planned.
JOURNEY BACK, THE by Chrissy Munder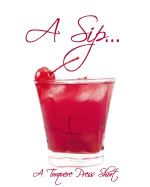 LEARNING TO LOVE YOURSELF by Angela Benedetti
Baran and his shipmate, Theo, have landed their ship in an alternative universe where just about anything might happen. In fact, the oddest things do happen, including Baran meeting his otherworldly doppelganger, which turns to out to be far more interesting, and enlightening, than he thought possible.
LIGHTNING STRIKES, #2 in The Other Worlds Series, by Stevie Woods
On Alkya, a planet a long way from Earth, the Division of Investigation ? Other Worlds, has set up a base where hundreds of personnel live and work. Among them are two men, Major Joshua Marsden and Lieutenant Matthew Ronson. Trapped in a cave during a ferocious storm with an injured Josh, Matt?s afraid that he may lose the man he has just confessed to love.
LIKE A WISP OF STEAM edited by C. Tan and J. Blackmore. Five erotic steampunk stories. Lust & leaping 'technologie' meet in a Victorian era that never was. Jason Rubis, Thomas S. Roche, Vanessa Vaughn, Peter Tupper, and Kaysee Renee Robichaud create fascinating tales of airships, corsetry, mad scientists, and drama."This is an enjoyable group of tales that solidly fits the bill as steampunk and erotica?.for those who are unfamiliar with steampunk it is a splendid jumping in point. Of course the erotica only adds to the enjoyment." ?The Baryon Review
LIKE THAT SPARK edited by C. Tan and M. Harris. Seven erotic science fiction and fantasy short stories that explore the sensuality and eroticism of the moment when two characters finally realize they are meant to be together.
LOVE REVISITED: RYE AND CHAL FROM COIN OPERATED BOY by Bryl R. Tyne
Will Chal learn the meaning of love before Rye gives up on him altogether?
LOVERS 1: BONDMATES by Auburnimp and Michael Barnette
All Starshine wants to do is live in peace with her lover Windspinner, but her father has other ideas.
MAROONED (aka The Sexual Evolution of the Marooned Spaceman) by Sharon Maria Bidwell
When he's marooned on a strange planet, cosmonaut Vernon Attwater thinks his only problem is one of possibly ending up as reptile poo -- especially when the reptile chasing him looks like something out of an old science fiction movie. Little does he know that the alien who saves his life is about to complicate matters in ways he never imagined? Trouble is, there appears to be a price to pay if he wants to be Cresszna's mate -- one that's even more amazing than the strange things he's so far encountered on the planet.
MASTER HAN'S DAUGHTER by Midori. In the sexual cyberpunk world of futuristic Tokyo, sex and desire are as sharp as a knife blade. Love and cruelty make a strange, sadomasochistic mix in these short stories by top professional dominatrix, Fetish Diva Midori. Professionally, she has honed her storytelling skills, her voice and her imagination to excite her clients and transport them to other worlds. Though some of the stories in this volume have been published in The Spectator and elsewhere, most are new.
MATE by Lauren P. Burka. Three short stories of erotic science fiction with a BDSM edge. Terry Montiero and d'Schane Grey are techies whose relationship is fueled by their chess game--a power game. Originally published in 1992 as a chapbook, the stories have been unavailable for years until this eBook revival. Fans of m/m will enjoy these characters thoroughly.

MERGE by Chris Owen
Picking up where Chris Owen's Converge left off, Finn has crossed into Ari's dimension, but now what? He's a man without a past, without papers, and he can't get home. Now that he and Ari are together in body as well as spirit, they can move their relationship forward. But the uncertainty of Finn's status, and Finn's unfamiliarity with Ari's dimension, are definitely standing in their way.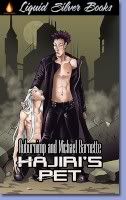 MIDNIGHT RAIN 1: HAJIRI'S PET by Auburnimp and Michael Barnette
Hajiri doesn't want responsibility. What Hajiri gets is 13Alpha-21 Zeta9-5 who shows him what it means to be a battlepet's Master.
MILLION PINPRICKS, A by Stevie Woods
When a bad decision leads his ship and crew into real danger, Taylor learns that having it all isn?t as easy as he thought, and that it takes only a split second to lose it.
Mind/Body Medicine by Gabriel West
Rindae, a warrior of the Maa'rish Empire, returns to the mental institute where he left his lover behind.
MIND AND BODY ed. Cecilia Tan
A sensual touch, a secret desire, the look in your lover's eyes...so much of what is erotic is unspoken, expressed without words. Based on the idea that the brain is the body's largest sexual organ, in Mind and Body, eleven writers explore the erotic territory of the telepathic, psychic, and extra-sensory.
MINDSPACE by Mel Keegan
Jack DiFalco broke the rules. His crime ? playing the high-tech games which are changing the future ... playing not in VR, but in mindspace, a total-immersion system where players enter the realm of the machine. Some don't make it back out.
MORE THAN HUMAN by Mel Keegan with Jayne DeMarco
It's decades since the Gilgamesh cruised to Earth. Home on Eidolon, the crew are free -- many were born there, designed for the new world. Now, they're in space where they're seen as unwelcome aliens, and Civil Representative Adrian Balfour must meet Captain Dirk Vanderhoven and his Executive Officer, Jason Erickson, with the news the crew will be arrested -- registered, licensed, control-chipped, reassigned for battlefield, mines or lab. But Adrian is nursing his own agenda. Everything in his cosmos changes the moment he sets eyes on Jason. Before he knows it, he's lying to Titan Central's commander and life becomes a race against time. More...
THE CULT CLASSIC -- THE NARC SERIES by Mel Keegan
NARCISSISM by Vixen Phillips
In a bleak post-war age, genetic reproduction is cheaper & more reliable than the manufacture of standard dolls. In certain segments of society, young men are now made and kept as slaves & pets, issued with a limited lifespan, chained in so many ways. But Meigeharen is different from the others of his ?batch?, and when Zander comes into his life, he finds it harder to keep his true self a secret. There?s just one problem. Zander is the boyfriend of his owner Polly, and acts of sexual expression are forbidden for his kind.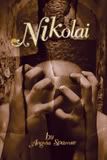 NIKOLAI by Angelia Sparrow. A kinky gay Pygmalion in a dark future. Street-rat Nick Boyd is James Ligatos' latest hobby.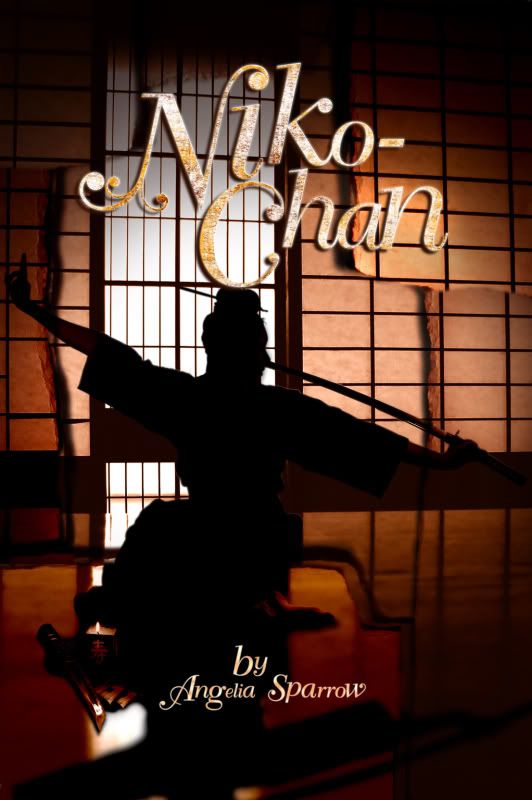 NIKO-CHAN by Angelia Sparrow. Sequel to NIKOLAI, in which Nick undergoes more training.
OPEN DOORS by Jenna Hilary Sinclair
As the twenty-second century dawns, the Lindotian war begins, seeding chaos throughout the galaxy. Casualties of the conflict, Dave Curtis and his fellow students are taken prisoner on an interstellar slave ship, where fear causes many of them to turn on one another. Dave?s youth and beauty catch the slaver captain?s eye, and he is removed from the hold for special training and sexual indoctrination. Dave panics at being separated from his older friend Beck, but when he meets his instructor, his life is changed forever.
OTHER WORLDS Vol 1: Print compilation, by Stevie Woods
Previously available only in electronic format, these three stories of Futuristic Gay Erotic Romance have now been combined for a paperback edition! Included are the tales... A Favor For A Friend, Lightning Strikes and Best Policy
OTHER WORLDS Vol 2: Print compilation, by Stevie Woods
Print compilation. Previously available only in electronic format, these three stories of Futuristic Gay Erotic Romance have now been combined for a paperback edition! Included are the tales... An Enigma, And This Man Is My Lover? and Cold Fear
OTHER WORLDS THAN THESE by J.M. Snyder
PERIPHERY: EROTIC LESBIAN FUTURES edited by Lynne Jamneck
PIECE OF THE UNIVERSE by John Simpson
Corporal Zane Creswell is stationed on board the U.S.S. Excelsior, a space exploration vessel as part of the Marine Security Force in a future where gay Marines serve right alongside of their straight brothers and sisters.A new batch of replacements shuttle in, and Creswell experiences a strong attraction to a Private coming on board and they arrange to meet privately to discuss life on the ship. This leads to one hot, explosive contact in their "piece of the universe."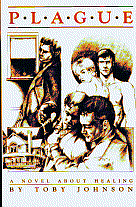 PLAGUE: A Novel About Healing by Toby Johnson
One of the first "AIDS novels" in the 1980s, the plot of PLAGUE: A Novel about Healing is based on the hypothesis that HIV was created as a byproduct of biological weapons development. PLAGUE offers the wisdom of "A Course in Miracles" in a thriller about modern warfare and secret conspiracies. Though dated now regarding the course of the disease, the plot holds up and the mystical message about the nature of evil is as true now as then.
PLAGUE DANCE by Michael Barnette
A plague ravaged the world. Cory and Deshawn survived. But can they survive Roderik, the man who would be King?
A POLICY OF LIES by Astrid Amara

PROBE by Mel Keegan(HELLGATE Series, #4)
QUEER DIMENSIONS ed. James EM Rasmussen
Visit the unexpected futures?where queer flowers bloom on strange new worlds even when that world is our own...
QUEER DIMENSIONS presents queer futures in an exciting collection of 17 science fiction tales from both new and established authors.

RABELAIS ALLIANCE, THE by Mel Keegan (HELLGATE Series, #1)
On the edge of a region of space so terrible it has long been known as 'Hellgate,' the super-carriers of Earth's DeepSky Fleet play an endless cat-and- mouse game with the starship wreckers, the privateers who, alone, can navigate the wilds of the Rabelais Drift. The super-carriers are the most magnificent ships in space, but under the iron control of a corrupt officer corps, unanswerable to any authority, parsecs from the nearest center of civilian or military justice, these leviathans have become hellships where conscripts are used up and discarded. And in an era where enforced conscription is a way of life, anyone ? everyone ? will serve the DeepSky Fleet. Many will be assigned to carriers. Into this arena of misery step two unlikely players. Travers and Marin are from worlds so vastly different, they have only their conscripted military service in common ? that, and the desire to survive, to see justice done, and to uncover the truths still hidden by Earth's distant government. Travers is still in the service, but his connections to the privateer fleet would be more than enough to execute him. His current assignment is the super-carrier Intrepid, his field of conflict, the Rabelais Drift ... Hellgate. More...
THE SARRAN PLAGUE by AC Katt
The Sarran Warriors came home from victory to genocide. The enemy had unleashed a virus fatal to all fertile fems on the Home Planet. The Sarrans mated in Triad, without fems, civilization ended. For two cycles they searched the Galaxy for a genetically compatible vessel. They found Earth...
Saviours of Oestend by Marie Sexton
Life on the prairie has never been easy, but now Oestend itself seems bent on destruction.
Banished from the BarChi by the man he loves, Dante Pane must find a way to rebuild his life and heal his broken heart. Unable to love women, afraid to love men, Dante wants only to find some peace. More...

SCORPIO by Mel Keegan (NARC Series, #3)
SECRET MATTER by Toby Johnson
A classic in gay genre sci-fi, winner of a Lambda Literary Award in 1990 and nominee for first book to be inducted into the Gaylaxian Hall of Fame in 2000. Now back in print, revised and updated for 21st century readers, with an Afterword about science-fiction as a new mythology by Mark Jordan. The new edition with cover by Peter Grahame includes a bonus story: "Adam and Steve," Toby Johnson's whimsical but profound answer to "what were they doing in the Garden of Eden?"
Toby Johnson offers his opinions on some of the best gay science fiction novels
SERVANT OF THE SEASONS by Lee Benoit
Architect Mèco, ejected from his protected but autocratic Dome, survives with the help of three Novigi, a strange people who can awaken the land and with it Mèco's long-dormant sexuality. When their fragile home is threatened by brutal gangs, the four discover they must become warriors to protect their new way of living and loving.
SEXCRIME ed. Cecilia Tan
Taking its title from 1984, George Orwell's dystopian masterpiece, Sexcrime exposes the desires and erotic intensity that can blossom under repressive conditions. Twelve stories explore alternate worlds and futures where underground love and subversive sex flourish through the intimacy of secrets, the thrill of transgression, and the bittersweet taste of forbidden pleasure.
SEXTOPIA ed. Cecilia Tan
In a utopia, a perfect world, what kind of sex would we have? how often? with whom? and why? Veteran world-builders like Catherine Asaro and Suzy McKee Charnas join cutting-edge erotica writers like M. Christian and Renee M. Charles in crafting hot, insightful tales that a
STARFALL by Chris Quinton - Ash is an illegal alien, in more ways than one. Conn has to find and return a runaway. When Ash and Conn meet in Vermont, their mutual attraction is immediate. And impossible. Conn needs to return the runaway and Ash is protecting her as he searches for his sister.
Song of Oestend by Marie Sexton
Symbols have power…
Aren Montrell has heard tales of the Oestend wraiths – mysterious creatures which come in the night and kill anyone who's not indoors. Aren's never had reason to believe the stories, but when he takes a job as a bookkeeper on the BarChi, a dusty cattle ranch on the remote Oestend prairie, he soon learns that the wraiths are real. Aren suddenly finds himself living in a supposedly haunted house and depending on wards and generators to protect him from unseen things in the night. As if that's not enough, he has to deal with a crotchety old blind woman, face "cows" that look like nothing he's ever seen before, and try to ignore the fact that he's apparently the most eligible bachelor around. More...

STEALING RAIN by A.J. Llewellyn and D.J. Manly
In the not too distant future, water becomes so scarce the hunt is on for any drop on other planets. Drew and Trace, former lovers find that love, not just rain, is high at any price.

STOPOVER by Mel Keegan (NARC Series, # 3.5)
Storm Yet to Come, The by Gabriel West
A short m/m/m menage story; Storm - a Sarlish hunter - has searched the planet of Mathai for the warrior that both scarred and saved him. What he finds at the end of the trail is something more then he had bargained for.
TAKING CARE OF BUSINESS by Jenna Hilary Sinclair
As with any war, business throughout the galaxy booms following the end of the Lindotion conflict, and people and planets begin rebuilding their lives. While attending a seminar, John Barrington meets Donnell, a fellow small-company CEO. They forge a friendship during the two weeks of instruction, and Donnell tempts John in a way he has never been tempted before. John knows the rest of his life in this new galaxy of peace may hang on a single decision: either settle for another empty relationship with a woman or follow the truth in his heart.
THRACE - an anthology of three stories by Penelope Friday - Welcome to the planet Gielgud, crossroads of the galaxy, where the indigenous species has three eyes, a tail - and no gender. Welcome to the city of Thrace; travellers of all kinds wander through here. Most are just looking for a good time, free of the restrictions of their own cultures, but some of them have a more specific agenda in mind.
And welcome to JJ's bar, where all genders and those who are genderless are welcome. This is where adventures tend to start ...

TIGER, TIGER by Mel Keegan
Few people care that the wild tiger has vanished. One of the only concerned individuals is an eccentric, aged billionaire, Cass Vandermeer, who owns vast tracts of northwestern Tasmania ... and here, in 'the Tarkine,' one of the last wildernesses, a handful of real, un-engineered tigers still live in the wild. The park is managed by specialists who've spent their lives with these animals, so when a 'gene smuggling' racket is uncovered a 'can of worms' with far-reaching consequences is opened. The result is sudden violence and action, in the Keegan tradition! Meet Sonny Moran and Alec Finch, two of MK's most delicious heroes. They're ranger and copter pilot, respectively, and that's Sonny on the cover, in Jade's painting which inspired the story. And meet Kolosimo and Nardelli, the VR-filmmakers whom almost everyone wants to strangle for one reason or another. But who are the gene smugglers? How did they get into the Tarkine? More importantly, how can Sonny and Alec keep the genetic materials of real, wild tigers out of the hands of unscrupulous entrepreneurs, who are as vile as the drug lords of an earlier age. Exotic near-future SF, with a twist of hi-tech, and a spicy gay romance. More...
TO SEE THE SKY by L.M. Brown
Can a lab rat whore find love with the servant of his master, or will their different backgrounds and prejudices keep them apart?
UPSIDE DOWN by Jenna Hilary Sinclair
Decades into the intergalactic Lindotian war, Commander Jeff Langley transports SpaceForce Marines to an isolated planet to put down a rebellion.When he joins the fight, one of his greatest fears comes true. Marine Colonel Rell ta Bakinee is mortally wounded before his eyes, and Jeff stands to lose more than his fellow officer and best friend... he might lose the unacknowledged love of his life. Jeff races to save Rell's life despite the battle's devastation, because even if his love is never returned, the universe won?t be worth saving without Rell beside him.
VN2 by Gwenna Sebastian
One man wants to die. The other wants to be left alone. Bonding will change everything.
VEILED CONSPIRACY by MICHELE COFFMAN
Throughout the time of man, history offers evidence that following the rise of Great Empires, comes their swift and total destruction. Could this be the end of America as we know it? Is there enough patriotism left in the country to make a stand for what is right? Will there be enough of America left to stand and fight? For Sam and Elaina nothing is certain, except that they both find themselves in way over their heads.

WINDRAGE by Mel Keegan
The massive storms are still coming; they bring choking dust and temperatures of thirty below. Worse, when the storms roll in, they drive the 'roadies' with them, and some of these nomads spell trouble for settlements like Windrage, which have just begun to rebuild. Ezekiel Gant is at the head of one savage 'roadie tribe,' and Gant is on a mission. When a storm drives his tribe, who call themselves the Stone Angels, into Windrage, Provincial Officer Jon Cameron is the only lawman in town. It's his job to challenge the seventeen Stones, and it's a suicide mission. In desperation, he forcibly deputizes a gunfighter who is just passing through Windrage. Scott Warne is furious about being dragged into the situation, but there's instant 'chemistry' between himself and the Provincial Officer, and he's already named his price for cooperation. It's 'Cam' he wants, when it's all over! More...
WINDSTREAM by Sara Lansing
In a world broken by pollution, seared by a merciless sun, one globe-spanning project dares all to rebuild the balances of the atmosphere: the Skyship Montgolfier I, largest craft ever to move across the face of the Earth, devours greenhouse gasses and churns out ozone, but is she too little, too late? Her mission is barely begun and already she is under threat by those who would see her put to more profitable uses. With a briklliant new cover for the 2010 edition! more...
WIRED HARD 2
edited by
Cecilia Tan
. "Hey! You! Are you ready for the future? Are you ready to leap cod-piece first into wild sexual adventure? Are you ready to let your imagination run wild, to entertain the fantasies of a gay cyberspace hacker seeking a sexual serial killer, the sadomasochistic bonding of high-tech fighter pilots, homoerotic visions of interstellar diplomats, prison convicts, and even angels? I'm warning you now,
Wired 2
runs at high intensity, dark, hot and heavy, and batteries are not included."
WIRED HARD 3
edited
Cecilia Tan
. The follow-up anthology to Wired Hard #2 of erotic science fiction with gay male themes and characters. These scorchingly hot tales of men on men are far from ordinary, with a touch of futurism here, a dab of fantasy there. Wired Hard 3 brings you everything from high tech interplanetary street hustlers to a gay Cupid. Includes 12 stories! Simon Sheppard, Gary Bowen, Jay Starre, S. S. Moses, Karl-Rene Moore, David Macmillan, Jon-Emory Michael, Jack Dickson, Tim Chadwick, Michael Barnette, Jason Fortenbraugh, and Chris Jones.
KEYWORDS: gay book, gay bookstore, gay fiction, gay literature, gay writers, gay book reviews, m/m, manlove, gay romance