SEARCH:
SEARCH:
Did you ever think that the religious right was wrong about the gay community? Well, they are.
Find out why.
More...
Thou shall not kill. Archangel Razi-el will have to make a choice between life and death if he is to save Uri-el again
.
More...
A novel about finding a purpose and path in life, Walking the Camino Sagrado traces the arduous journey of two gay men in search of faith, trust and committed love. More...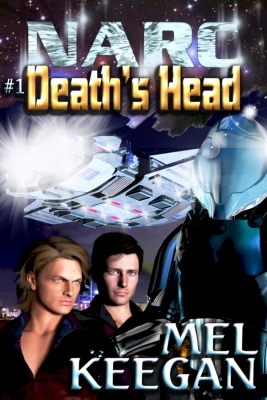 The cult classic is back -- now for your Kindle. The Jarrat and Stone epic began right here: "A powerful futuristic thriller" - Capital Gay.
More...
Harry Sussman is a nice guy, early 30s, a successful architect in Massachusetts. He's intelligent. He's stable. He's reasonably good-looking, He just wants to meet a nice guy to marry. Now how hard can that be?
More...
Lust, passion, betrayal, and revenge. Cole and Jesse find themselves at the center of it all in Boystwown. Join them in Boystown. More...
In a world where sexuality is often an excuse to hate instead of love, despite family disapproval, two men find the courage to try again.
More...
Can an alien find love with a human being?
More...
Deception, struggle, blood -- and a prize worth dying for. Jim Fairley longed for adventure, but be careful what you wish for! If you loved Fortunes of War, Deceivers, Dangerous Moonlight, don't miss this one. More...
---
Review: Fool For Love: New Gay Fiction edited by RD Cochrane & Timothy Lambert
Title: Fool For Love: New Gay Fiction
Author: R. D. Cochrane and Timothy J. Lambert, editors
Author's website: N/A
Publisher: Cleis Press
Release Date: February 2009
ISBN: 978-1-1573443395
Length: Anthology, 265 pages
Format: Print
Genre: Literature, Romance, GLBT
Source: P
Sensuality Level: 2
Rating: 4.75
Reviewed by: BD Whitney
Fool For Love: New Gay Fiction is an anthology of sixteen short stories collected and edited by R.D. Cochrane and Timothy J. Lambert. Tied together with a common theme of love between gay men, these stories illustrate a gamut of styles, plots, and emotions. My reactions varied between stories, and I found some to be more appealing than others, but overall I found them to be well-written, smart, and quite entertaining.
Some of these stories inspire introspection; some elicit a smile or tears. They touch on the excitement of young love, the heart-rending pain of death, the tentative blossoming of a new love, and even the wistful yearnings of those who have lost love or have never found it at all. The characters in these stories run the range from boys still in their teen-aged years to men of middle age to those who have passed over into death and have left their loved ones behind.
One of the aspects of a short story anthology that I appreciate is how convenient they are to read. I have been traveling around with Fool For Love in my briefcase for a couple of months now, reading a story here and there as time permitted. The stories are all so varied that I was never sure what I would get when I opened the cover once again, but I did know that I would find something enjoyable, perhaps even touching.
If you asked me which of these short stories was my favorite, I don't believe that I would be able to give you an answer. Each touched me in a different way: 'Nathan Burgoine's "Heart" broke my heart, Andrew Holleran's "Two Kinds of Rapture" made me think, and Joel Derfner's "De Anima" made me laugh. Fool For Love closes with a poignant story titled "Angels, What You Must Hear on High" by John H. Roush that ends the series of stories perfectly, and the editors have written both an introduction and an afterward to this collection that are very worth reading as well.
All of the authors featured in this collection were new to me, and most of them impressed me with their insight, their talent, and their unique voice. Not only did I find the stories to be individually enjoyable, but I found Fool For Love as a whole to be satisfying and vibrant. Overall, this is a well constructed anthology, and I'm glad I had the opportunity to read it.
--Bobby