SEARCH:
SEARCH:
Did you ever think that the religious right was wrong about the gay community? Well, they are.
Find out why.
More...
Thou shall not kill. Archangel Razi-el will have to make a choice between life and death if he is to save Uri-el again
.
More...
A novel about finding a purpose and path in life, Walking the Camino Sagrado traces the arduous journey of two gay men in search of faith, trust and committed love. More...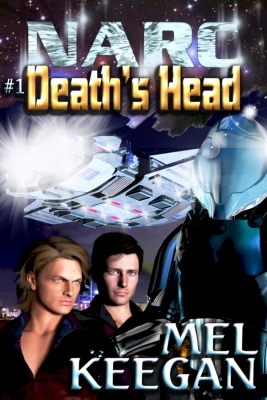 The cult classic is back -- now for your Kindle. The Jarrat and Stone epic began right here: "A powerful futuristic thriller" - Capital Gay.
More...
Harry Sussman is a nice guy, early 30s, a successful architect in Massachusetts. He's intelligent. He's stable. He's reasonably good-looking, He just wants to meet a nice guy to marry. Now how hard can that be?
More...
Lust, passion, betrayal, and revenge. Cole and Jesse find themselves at the center of it all in Boystwown. Join them in Boystown. More...
In a world where sexuality is often an excuse to hate instead of love, despite family disapproval, two men find the courage to try again.
More...
Can an alien find love with a human being?
More...
Deception, struggle, blood -- and a prize worth dying for. Jim Fairley longed for adventure, but be careful what you wish for! If you loved Fortunes of War, Deceivers, Dangerous Moonlight, don't miss this one. More...
---
Book Category Romance E - K
Romance Titles A-B| C-D | E-K | L-M | N-R | S-Z
ELEVATOR MECHANIC, THE by Serena Yates

Joe Taylor is only interested in casual sex - until he meets Bill Evans. Physically they are more than compatible, but will they be able to make a relationship work?
EMBERS by Tory Temple
Embers picks up where Tory Temple's best-selling book, Tinder, leaves off, with the relationship Chris and Morgan have built becoming strained around the edges.
ENCOURAGING THE WRITER (New Horizons, #3) by Serena Yates
David Black needs a firm push to get him to believe in himself, and Torin Macpatrick is just the man for the job.
ENDICOTT REX: THE KING OF WANDS by Lee Benoit
Endi and Chief return in this madcap DRAGONWALKER sequel! Endi's learning how to be a true sub; Chief's juggling being Endi's boss and Top. When their town's dragon-dogs disappear, Endi and Chief must teasefact from fiction, friend from enemy, in time to solve the mystery and stay together.
END OF THE TRAIL by Jane Elliot
Arizona toward the turn of the century - Will Connors is down on his luck, struggling to keep his farm. But someone wants him to fail, and he's on the brink of losing it all until outlaw John Anderson shows up and seems determined to change both their lives forever.
Even Guys Cry, by DC Juris

Derek is a transgender man who has been hurt more times than he can count. He's decided that all gay men are the same - totally freaked out by his "real" gender, and unwilling to accept him for the man he knows he can be. When hunky and oh-so-male Oscar invites him out for coffee, it seems too good to be true. But with a little patience and a lot of love from Oscar, Derek just might learn that gender has nothing to do with anatomy. Part of the "I Do, Two!" anthology. All profits from this anthology go to the Lambada Legal Trust.
EXCHANGE OF GIFTS by Stevie Woods
Elliot and Adrian have been friends for a whileand when Adrian's home has to be vacated during the holiday period Elliot is happy to invite Adrian to stay with him until the New Year. Adrian has a special gift to give Elliot and hopes his friend will understand its unspoken message. Elliot has plans of his own and has every intention of bringing them to fruition during the holiday. Both men are looking forward to a very special Christmas together.
EYE OF SCOTA: CINAED by Serena Yates
Does Cináed MacAlpin, a healer priest on the planet Dálriata, have the courage to bring home the truth that the power to save his planet is found in forgotten laws and his bond with another man?
EYE OF THE STORM by Lee Rowan (under construction)
FAERIE by Sharon Maria Bidwell
When Adam overreacts to his mother's matchmaking owing to stress, and insults an old friend, little does he know he's closer to the truth than he thinks. Calling Lane a fairy isn't the slight he thinks it is. Adam has very clear ideas concerning the type of man he's attracted to, and Lane isn't it.
FAEWOLF by D.M. Atkins and Chris Taylor
Faewolves, like werewolves, can walk among men. What happens when Kiya White Cloud, a young gay college student in Santa Cruz, wants one of these men enough to risk his heart -- and his life? A paranormal m/m erotic romance from Circlet Press, Inc. [Warning: explicit sex, dubious consent, and rough scenes.]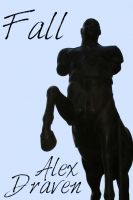 FALL by Alex Draven
Pet thought he'd slammed the door shut on his past, on his dreams, and on the centaur herd that raised him. Now there's another herd runaway standing on his doorstep; one who won't take no for an answer...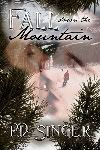 FALL DOWN THE MOUNTAIN by PD Singer
No longer willing to be a vacation plaything, ski patrol Mark McAvoy longs for stability and love. But caught up in a grand jury investigation and suspended from his job, can Mark offer injured chef Allan Tengerdie more than help in the kitchen?
FALL INTO THE NIGHT by P. A. Brown
The death of his father catapults Terik u Selhdun into the position of Ogema of Tiamat, the planet of his birth. It was a position he rejected years before when he and his autocratic father clashed over Selhdun's homosexuality. Instead, Selhdun became a linked pilot and owner of his own ship, the Necromancer. Selhdun and the Necromancer are hired to transport a group of scientists back to Terra in order to ascertain whether humans can safely return to the planet of their origin.Yet in Terran space, a new lethal menace awaits, and soon everyone on board the Necromancer discovers the battle to stay alive has only just begun...
FALLING AGAIN by Chris Quinton - Thanks to a lucky win on the Power Ball Lottery, Joel has fulfilled his ambition - an island of his own. All he needs to do now is show it to Gray, his best friend and ex-lover, who had shared that childhood dream. But life moves on and people change. So do connections. They can transmute into something wonderful and lasting, but only if both men want the same thing.
FALSE COLORS (historical) by Alex Beecroft
For his first command, John Cavendish is given the elderly bomb vessel HMS Meteor, and a crew as ugly as the ship. He's determined to make a success of their first mission, and hopes the well-liked lieutenant Alfie Donwell can pull the crew together before he has to lead them into battle: stopping the slave trade off the coast of Algiers. Alfie knows that with a single ship, however well manned, their mission is futile, and their superiors back in England are hoping to use their demise as an excuse for war with the Ottoman Empire. But the darker secret he keeps is his growing attraction for his commanding officer-a secret punishable by death.... Read More
Family Man by Marie Sexton and Heidi Cullinan
How does a man get to be forty without knowing whether he's gay? That's a question Vince Fierro is almost afraid to answer. If he is gay, it'll be a problem for his big, fat Italian family. Still, after three failed marriages, he can't help but wonder if he's been playing for the wrong team. More...
Family Ties, by DC Juris
When Derek gets an invitation to a get-together from his mother, Oscar is excited for the chance to finally meet Derek's elusive family. But he soon learns the reasons why he hasn't yet - the majority of Derek's family, including his mother, are transphobic. Can Oscar convince Beverly that Derek is her child, regardless of gender? Or will Beverly's narrow-minded ways split her family apart for good? A sequel to Even Guys Cry.
FANCY DANCER, THE, (contemporary) by Patricia Nell Warren
FANTASIES: Independence Day by Cassandra Gold
FANTASIES: New Year's Eye by Cassandra Gold
FANTASIES: Thanksgiving by Cassandra Gold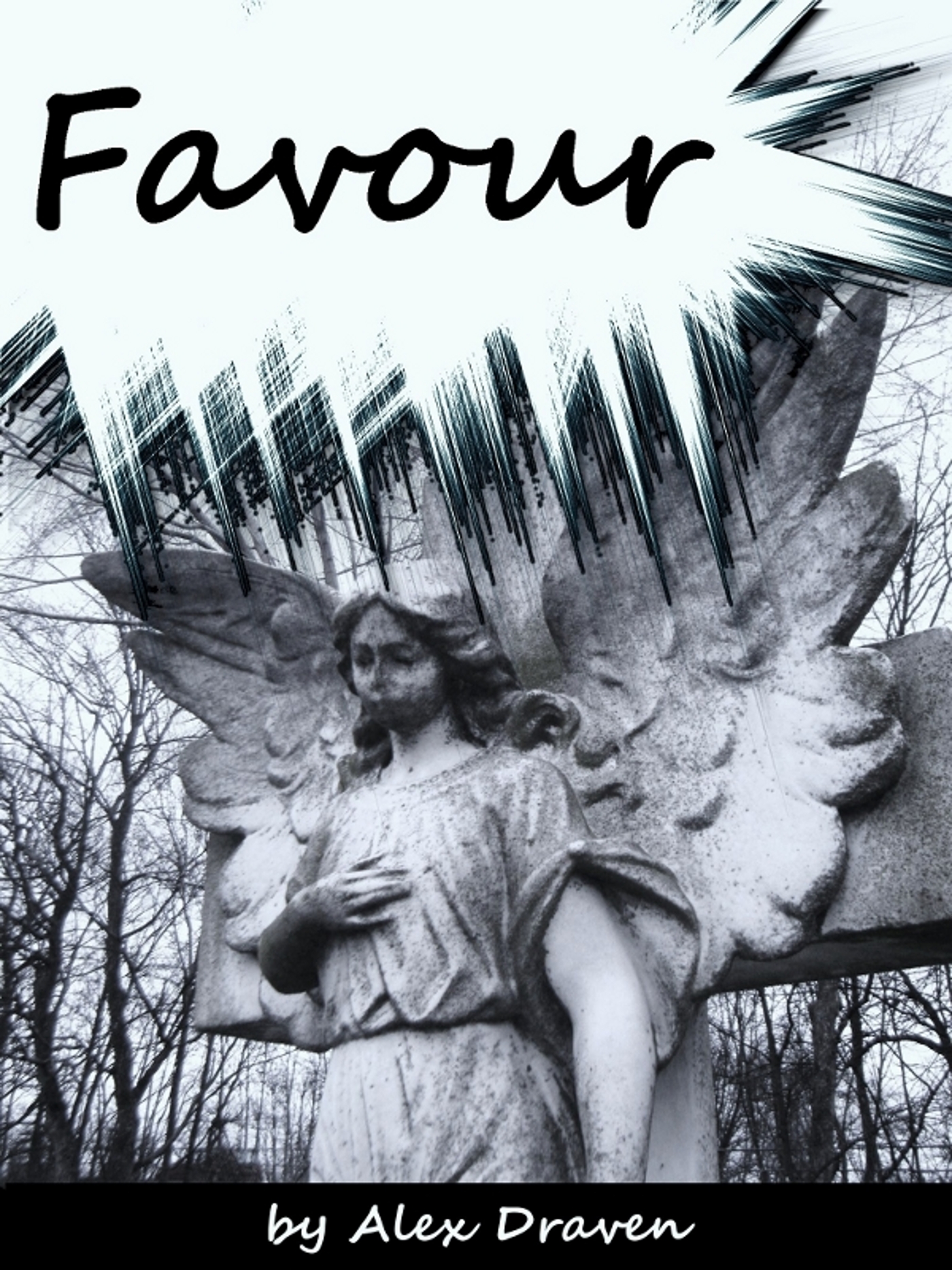 FAVOUR by Alex Draven
Favour- or Favor - is a short Halloween story. It's sweet like candy, and it has laser-quest, fake fangs, and boys making out in graveyards.
FEAR, HOPE, and BREAD PUDDING by Marie Sexton
The long-awaited sequel to Strawberries for Dessert.
Families should grow, not shrink. It's been on Jon Kechter's mind since before he tied the knot with his millionaire lover, Cole Fenton. Now hoping to adopt, Jon and Cole search for a mother-to-be willing to let them love her baby, but the interminable wait is wearing on them both. More.
FEATHERS by Vincent Diamond
Brendon Reston finds himself isolated and lost after his father's death and being abandoned by his lover. He never expected to feel passion with another man again, but meeting Ramon, a young UPS delivery driver, who attempts to save an injured falcon, stirs Brendon's soul. Will both men put aside their differences, their painful pasts, and take a chance on love?
FESTIVITIES by Stevie Woods
Joel invites his friend Graham to spend the Christmas holiday period with him, and he plans that by the time New Year arrives they'll be more than just friends. As New Year's Eve dawns Graham wakes with a new determination. The whole week with Joel had been wonderful and Graham is not going to let the day pass without admitting his feelings to Joel. Will the New Year really be "new" for them?
FIDDLER IN THE BUFF
by
Lee Benoit
(in TOY BOX: PRINCE ALBERT anthology)
Preston springs for a penis piercing for Paulo's birthday. But before he can share the surprise, the retired Dom and his singing sub find themselves playing host to an unexpected house-guest. Can their relationship withstand the "Fiddler in the Buff?"
FIGHTING CHANCE: CHANCE SERIES, BOOK 2 by Viki Lyn
A vampire slayer joins forces with an enemy to fight a bigger threat but can he trust this new breed of vampire?
FILLY, THE by Mark R. Probst
FIN DE SIÈCLE (Honeybone, #4) by A.J. Llewelyn
In this final chapter of the Honeybone series, Dean Honeybone thinks he's done with his career as a US Marshal -- except that even his best laid plans go astray.
FINDING A DREAM by S.J. Frost
*All royalties from FINDING A DREAM are donated to The Trevor Project* Bullied and harassed at school for his sexuality, Dillon Davis can't see his life getting any better, but he can see it getting worse. Depressed, wounded in spirit and body, he's nearing a point of hopelessness, until he sees a picture of his favorite stage actor, Brandon Alexander, with his partner, Shunichi Miyamoto. At learning Shunichi runs a karate dojo, a spark of hope comes to Dillon of learning to defend himself, and most of all, meeting Brandon. Brandon Alexander is filled with compassion for Dillon the moment he meets him. He knows all too well what it's like to be scorned for being gay. He and Shunichi want nothing more than to help him, but when Dillon never returns to the dojo, they fear what's happened to him.
FINDING ELLIOT (Men of Riverside, #1) by Serena Yates
After five years of forced separation David was determined to find Elliot again -- but what he gets isn't the closure he was hoping for...
Finding Forever by Lori C. Hawkins. Sparks fly when actor Alec Bannerman meets Peter Leavesley at a London museum gala...but a series of clueless questions and vague answers leave both men confused. Alec isn't sure if Peter is gay and Peter is wary of another relationship after a messy break-up. The stalemate has Alec in emotional turmoil as he is pulled between wanting Peter and fearing the humiliation of rejection, while Peter battles specters from the past. If between fear and family they can find each other can they also find forever after?
FINALLY FOREVER by Jeanne Barrack (in I DO! anthology)
A dream destroyed. A promise fulfilled. In today's America, there are still some places where wishes come true.
FINDERS, KEEPERS by Chris Quinton - Jeff seduces Alan as part of an undercover assignment, but with his guard down, he finds himself falling for the other man. Neither is looking for a commitment, but events have a way of changing minds.

Finding Sanctuary by DC Juris
Vincent is a typical, average guy who has begun to unravel. The first revelation is that his best friend Eric is also his heart's desire. But then Eric invites him to a weekend at a BDSM playhouse ... Will their fragile new bond survive the weekend? Will Vincent find the sanctuary he so fervently desires?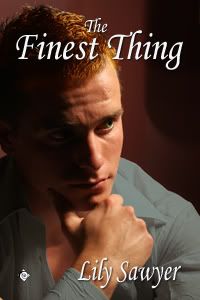 THE FINEST THING by Lily Sawyer

FIRE ON THE MOUNTAIN by PD Singer
Forest rangers put out fires, not start them. How can Jake focus on patrolling the wilderness when his hot partner, Kurt, keeps throwing fuel on his libido? Read more...
Fire Season - Tales of the Darkworld Book 3 by Lex Valentine
Black dragon Holden Antaeus has his heterosexual world shaken when he meets bi-sexual green dragon Garret Renquist. What follows is a journey through stereotypes and ingrained beliefs as Holden struggles with the fact that his destined mate is a man.
FIREFLIES IN THE BATHTUB by Lee Benoit (in the TOY BOX: SHAVING anthology)
When Master Preston's hands prevent him shaving himself, neither he nor Paulo expect how sexy it will be for Paulo to serve his master in a new way. With Preston's birthday approaching, refurbishing their old bathroom to accommodate their shaving scenes gives Paulo the perfect opportunity to show his master the depth of his love.
FIRST CHRISTMAS by Stevie Woods
Book #1.5 of THE TOMCAT LINE SERIES - Ian's experiences with Christmas have never been particularly good and Mac wants their first Christmas together to be something special, a time Ian will always treasure. As ever, things don't quite go according to plan.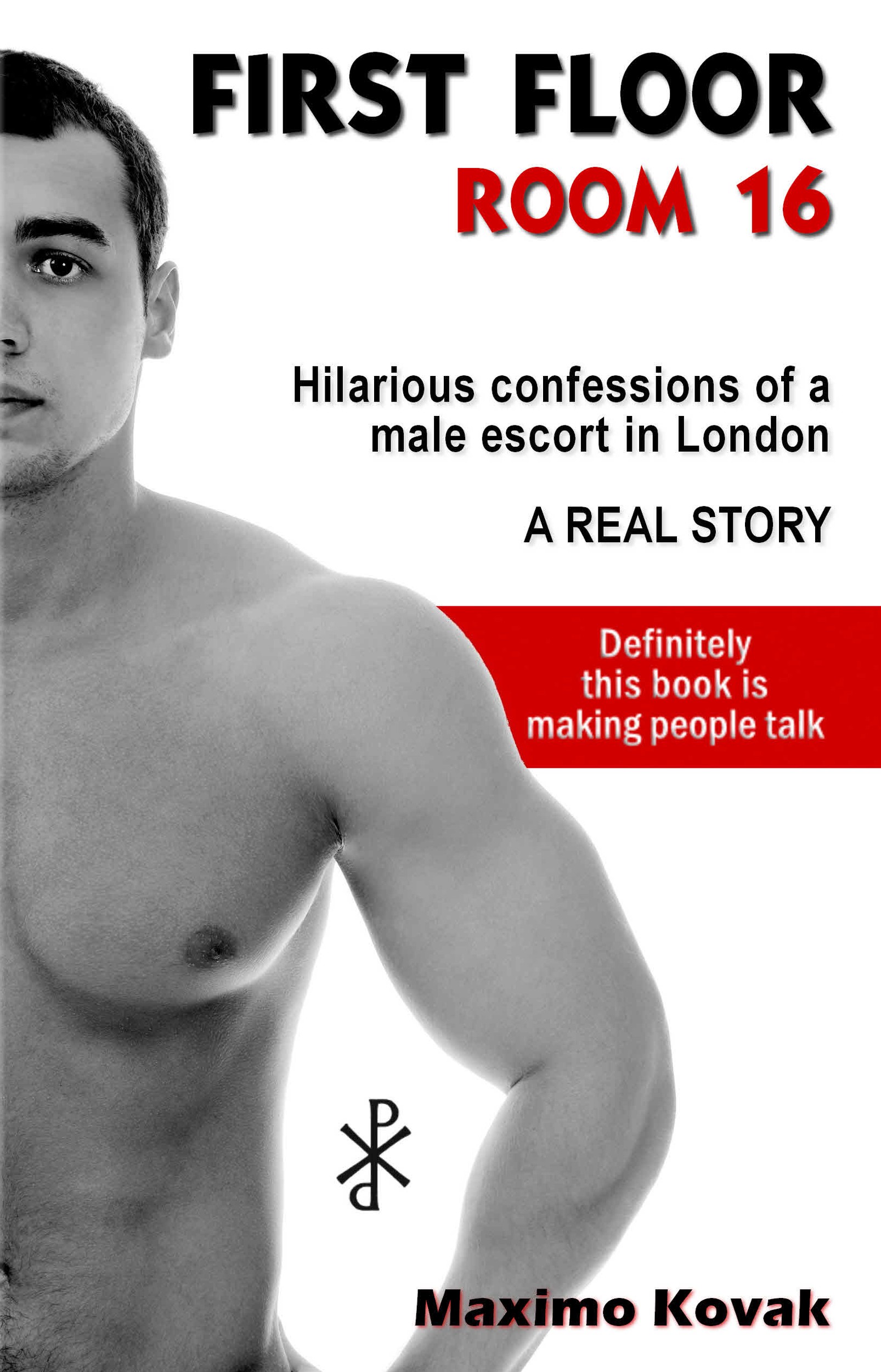 FIRST FLOOR ROOM 16 - HILARIOS CONFESSIONS OF A MALE ESCORT IN LONDON
This book is definitely making people talk. The controversial memoirs of a male escort in London is becoming the next stop for the Fifty Shades of Grey readers. A book that is attracting the curiosity of readers of all ages and all kinds of sexual preferences.
FIRST FOOT (Phantom Lover, #15) by A.J. Llewellyn
Kimo and Lopaka have taken their whole family to Scotland for an old-fashioned Christmas in a magnificent castle in the snowy Cairngorm Mountains. Their host, the Earl of Glennich is a fanatic for Christmas and follows all the ancient traditions once banned in Scotland for four hundred years, until 1958.
FIRST REFLECTION, by Stevie Woods
Andreas is a wealthy young man, scion of a noble family, but frustrated by his father's demands for more acceptable behavior. Out with his friends for a night on the town he is shocked when they are attacked by a vampire. He is taken by the vampire to become his new plaything. Forced to kill to survive, all Andreas wants now is revenge on the creature who turned him.
FISHBOWL by Dawn Kimberly Johnson
FIXATED (Mingo McCloud, #5) by A.J. Llewellyn
First he was Wanted, then Needed, Bonded and Mated. Now Mingo McCloud, Hawaii's hottest forensic accountant, is Fixated on marriage, murder and mayhem in paradise!
FLASHOVER by Tory Temple.
The boys from Heat are back! Can Chance and Tucker keep it together even when the fire burns high enough to flash over their heads?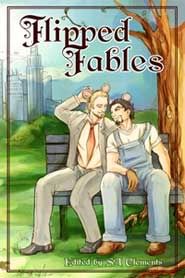 FLIPPED FABLES edited by S.A. Clements. Aesop comes in for a Torquere make-over with tabloid reporters and werewolves, sexy gods and shepherds, drag queens and other delights.
FLOWERS FOR HIM by Marie Sexton and Rowan Speedwell
Billionaire Chandler Harrison's third marriage is now history, and he's left with his ex-wife's parting barb, "You have no appreciation of beauty." Determined to prove her wrong, Chandler hires artist Neil Sweeney to add a mural to his office wall. He doesn't even care what the picture is, as long as it's beautiful. More...
Follow His Heart, by DC Juris. The Sky People Trilogy, Book 3.
Tristan awakens on Torottu, but the portal wasn't meant for humans, and Jinsu has no idea who Tristan is—the return trip through the portal erased his memory of Earth, of their relationship, even Tristan himself. Winning Jinsu's heart again won't be easy, especially if Kelan, Jinsu's twin, has anything to say about it.
FOOL'S ERRAND by Chris Quinton
First in the Fool's Odyssey Trilogy - When Xavi becomes an accidental witness to the murder of a wealthy woman he knows exactly what to do - get the hell out of there, fast! Xavi lives on the edge of the law; he and the police don't exactly mix. Unfortunately the cop who is sent after him turns out to have some rather unusual abilities, so it isn't long before their paths cross - which is roughly when Xavi begins to realise that getting caught may be the very least of his troubles.
FOOL'S OATH by Chris Quinton
Second in the Fool's Odyssey Trilogy - Xavi gives his word - and breaks it. A rush of over-confidence on Xavi's part and his friend dies bloodily. Xavi is forced to face the reality of his own nature and the depth of his relationship with Andreas. And then there's the gold hidden in the walled-up crypt of the church...
FOOL FOR LOVE by Cassandra Gold
FOOTPRINTS by Clare London
Anti-terrorist operatives Evan Riley and Adam Nolan couldn't be less alike. Evan is easy-going, sharp-witted and sociable, while Adam is the gifted but coolly controlled leader of the operation. But as their team spends nine straight months in a safe house on the coast, Evan sees much more in Adam. For Adam, the sea holds bitter, shocking memories that haunt his days and nights, but despite his stubborn refusal to allow himself to live, Evan is determined to be the one to help Adam face his personal demons and the idea of a future together.
FOR GOM'S SAKE by AKM Miles
Gom was an undercover cop, working in high schools, enrolling as a student and using his skills in extreme situations dealing with bullying. In cases involving beatings, death threats, or worse, Gom was called in to help the school staff in finding who was causing the problem.
FOR LOVE OF A MORTAL by Alysha Ellis
Betrayed by love, passion is their salvation.
FOR THE BITE OF IT by Viki Lyn and Vina Grey
A vampire, a cupcake, plus one sexy cop is a recipe for trouble! Vincent Esposito is a vampire exiled from his people for a crime he didn't commit. Now the owner of a cupcake bakery in Arizona, he spends his days baking and making sure not to draw attention to himself. But when a car crashes through his plate glass window, the driver, dead, in walks one handsome cop into his life. read more
FOR THE LOVE OF BLOOD by Annie Alvarez
I had finally gotten comfortable living with my vampire girlfriend. Settled into our new home, we were the happy couple until Kaley, Tamara's sister, came for an unexpected visit. In-laws are always an iffy thing, especially when it's the powerful and respected Hightowers who rule the East Coast. But Kaley crossed the lines with me. Can Tamara stop her sister before irreparable damage is done? Or is our love stronger than the new yearnings Kaley has woken in me?
FORCES OF NATURE by Lily Grace
Drew and Evan have been best friends since college, but Drew's feelings run much deeper than that. Can a terrible thunderstorm and some reminiscing about the past be enough for these friends to become lovers?
FOREST OF CORPSES, A by P. A. Brown
In this sequel to The Geography of Murder, Santa Barbara Homicide detective Alexander Spider and his lover of seven months, Jason Zachary are still struggling to make their intense but troubled love affair work. To this end Jason talks city boy Alex into a hiking trip in Los Padres National Forest. During an arduous backwoods hike the pair stumble on the decaying bodies of missing hikers, the most recent one barely cold. They were hikers killed for stumbling onto a major grow-op hidden in the vast wilderness. Now Alex and Jason are in a race for their lies.
FORTUNE'S CHOICE by Stevie Woods
Just before Christmas, Keith returns home to claim an inheritance, but can't decide whether to stay in his aunt's old house, or keep his city apartment. Deciding to stay until New Year's before making a decision, Keith runs into the one person he isn't ready to meet again.
FORTUNES OF WAR (historical) by Mel Keegan
In the spring of 1588 two young men fall in love: Dermot Channon, a soldier serving the Spanish ambassador in London, and Robin Armagh, son of an English earl. War between England and Spain separates them for years, but when Robin's brother is abducted in Panama he sails with the 1595 fleet, commanded by Drake. A cruel twist of fate reunites the lovers. More...
FOUR GROOMS AND A QUEEN by John Simpson
Life is good these days for rookie cops and best friends Patrick St. James and Hank Capstone. They've closed the books on two high-profile serial murder cases and survived unscathed. Now they learn that they've earned the admiration of their peers and superiors and that they've both been promoted to detective third-class. Things are good on the home front too--both men have loving partners who worry about them but support them wholeheartedly. Could things get any better? How about a double wedding on Christmas Eve?
FOX HUNT by Chris Quinton - Robert Rees, full-time librarian, part-time art restorer, is called in to finish a commission when his father goes into hospital – a pair of Elizabethan portraits on oak panelling. But there's more interest in the paintings than Rob ever bargained for; a lot of people want to get their hands on such priceless treasures, and they're not always particular about their methods. Just as well he's got his brother's mysterious friend Fox on hand to look out for him, then, isn't it? Or, for that matter … is it?

FREEMAN by Clare London
Freeman's return to the city is quiet, without fuss -- the way he likes things. But, he's missed by more people than he thought: his ex-wife, his ex-lover, and his ex-business partner. One wants friendship, another one intimacy. The third just wants him the hell gone again. Freeman -- private, controlled -- hasn't time or appetite for trouble. But, when he strikes up an unusual, ill-advised friendship with young, lively, amoral Kit, it seems trouble's come looking for both men, ready to expose secrets that can destroy the fragile trust they've built. Freeman's more ready for the challenge than anyone realizes when the choice comes down to peace or Kit's life.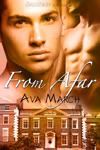 FROM AFAR (Regency England, paranormal) by Ava March
Content to stay in the shadows and long resigned to have what little he can from afar, Raphael Laurent watches Lord Aleric Vane, the handsome and dissolute third son of a duke. But one night doesn't end like all the others. One night Aleric diverges from his usual route home, forcing Raphael to break the rules and giving him a chance to love the one man he never thought he could have.
FROM MOROCCO TO PARIS by Lydia Nyx
Zane Reed dreams of being a director, but first he has to learn the ropes by taking every crap job in the movie industry. Employed as personal assistant to actor Elliot Butler, Zane hopes to further his education when Elliot works with famed director Saul Brennan. However, Zane gets an education in something else entirely when he meets Davey Alexander, one of the production's costumers. More...
THE FRONT RUNNER (contemporary) by Patricia Nell Warren
FROST FAIR (historical) by Erastes
Gideon Frost is willing to do whatever it takes to earn enough money to save the printing shop that was left to him by his father. But when faced with the prospect of having to engage in acts society deems unnatural and the law declares punishable by death, he realized there are limits as to how far he will go. More...
FULL FRONTAL by Lee Benoit (in TOY BOX: WAX anthology)
Preston's never heard Paulo's safe word within a scene. When he does, everything stops, and Paulo and Preston are forced to confront a demon from Paulo's past. Paulo insists he's ready to move on, but the incident shakes Preston's confidence. To make their way forward takes courage and trust and...wax?
GAY FOR PAY? Volume 3 - Jeff by Richard Peters
Can Straight Men Turn Gay? Volume 3 is a little different from the first two volumes. In this episode, rather than the volunteer being a stranger, Jeff is a friend of the tester Dick. Jeff faces his homoerotic nature and beyond that into his homosexual side. The whole subject of straight men and gay sex is jumbled up in this provocative, erotic novel. How far will straight Jeff go? This is a more romantic episode between friends, within the context of the psychological testing.
The Game (BDP Free Read) by Henrietta Clarke
Guy is instantly attracted to his new co-worker at a telephone sales job, and playing a forfeit-based game with Alex to pass the time isn't helping his decision not to date a colleague. Will anything change his mind?
GAME ON, GAME OVER by Chris Quinton - John is on a dangerous negotiating mission for MI6 in Tajikistan. He meets freelance photographer Scott, but their casual affair ends when John is injured and disappears. Scott can't forget him. He tracks John to a sleepy little village in England, determined to take their relationship to a new level.
THE GAY HAUNT by Victor J. Banis A Naked Ghost?
"Most outstanding of the gay novels read this month," said California Scene. An amusing and entertaining story told in the first person by Paul, an ex-Gay trying desperately to go straight. In fact, he's a couple of weeks away from marrying the boss's daughter when the story opens...and Paul's former lover, Lorin, suddenly appears - in the buff. This might seem trouble enough - but Lorin has been dead for the past five years! Borgo Press is pleased to re-present a true classic of gay literature, now available again for the first time in four decades.
GENTLEMEN's GAME by Lichen Craig
When young playwright Greyson Foster agrees to attend a party at the penthouse of a millionaire, he has no idea how profoundly it will change his life. His journey will take him into spaces in his mind he never knew existed, bring him face-to-face with needs he never knew he had, and challenge him to travel to the precipice of lust, revenge, and love. From their first meeting, the powerful and charismatic Jack Miles weaves an enticing web around Greyson, drawing him into the dangerous game three millionaires play in secret. But Jack's personal life is complicated and his demons are many, and as they strengthen they threaten to destroy all that Jack holds dear - including Greyson.
GENTLEMAN'S GENTLEMAN by Lee Rowan (under construction)
GEOGRAPHY OF MURDER, THE by P. A. Brown
Jason Zachary finds himself with a map straight into a murder rap when he runs afoul of Santa Barbara detective Alexander Spider, charged with the murder of a man he's never met.
GETTING LIFE IN PERSPECTIVE by Toby Johnson
A sweet romance told in a novel-within-the-novel, told by two lovable ghosts from mid-19th century America who bring a heart-warming message of gay love and spiritual meaning.

GET WHAT YOU NEED by Janey Chapel
An ordinary Thursday night at Bryan's Bar in downtown Atlanta, Georgia--home to a staff made up entirely of ex-cons of one stripe or another--turns into something quite different when riled-up police detective Patrick Graves walks in. Bartender Jay Hinshaw recognizes Patrick's leashed ferocity and offers him exactly what he thinks Patrick wants: an outlet for his pent-up frustration. But Patrick's a complicated guy, and getting what he wants only scratches the surface of what he needs.
GHOSTS OF STANTON HALL, THE by John Simpson
After his uncle dies, Ryan Belcrest inherits the old stately home and grounds of Stanton Hall, and asks the handsome Mark Salisbury, his family attorney, to hire him a gay butler. Then Ryan finds a journal describing odd events and ghostly happenings in the house. At first Ryan dismisses his uncle's scribbled ravings... but then he sees a ghost! Ryan discovers that the phantoms may be connected to past crimes and the abandoned family crematorium, and the only way to appease the ghosts of Stanton Hall and live happily ever after is to see justice served.
GHOST STATION by Adam Fitzroy - It's 1976, the Cold War is still at its coldest, and retired agent John Dashwood is persuaded to return to supervise one last mission. When the boundaries between friend and enemy begin to blur, he's left isolated and wondering which of his so-called allies he can really trust.
GHOST STAR NIGHT by Nicole Kimberling
GOBSMACKED by LB Gregg - Book 1 in the Men of Smithfield series
No more Mr. Nice Guy. Mild mannered Mark Meehan's good judgment flies out the window when he finds his lover banging another man. Things go from bad to worse as Mark's crazy revenge scheme uncovers shocking secrets-sending him straight into the arms of hunky lawman and old friend, Tony Gervase, a man of limited patience and secrets of his own.
GOLD WARRIOR, THE by Clare London (See the sequel, TWISTED BRAND.)
Maen is a Gold Warrior, a defender of Aza City, a world controlled by the Queen and her womankind where the best of men are maintained for the military and the women's pleasure. A favorite of his imperious Mistress and a leader among his men, Maen is too cautious to seek casual sexual satisfaction and so stays alone, taking his comfort in ensuring a stable and controlled world. That world is thrown into disarray by Dax, a bold and challenging new Bronze soldier who excites Maen with his fierce hero worship and leads them to a forbidden affair. More...
A Good Bargain by DC Juris
David ends up with more than he bargained for when a hot, young stud-muffin named Brandon catches his eye!
GOOD NEIGHBOR, A by Clare London
When the Aunts take a hand in matchmaking him with Josie, the girl down the street, Dylan doesn't tell them what kind of soulmate he's really looking for—and the fact that he's already found the man in question, Josie's brother Neal. But a secret affair can't go on forever, can it?

Goodmans Hotel by Alan Keslian
As pressure mounts in his job in the City of London, Mark decides on a radical career change and sets up a gay hotel. He is irresistibly attracted to Tom, a local handyman, until secrets from his lover's past threaten to wreck their relationship. More...
THE GUARDIAN by Mary Calmes
Jude Shea's life is turned upside down when he rescues a dog he names Joe. Even though Jude has enough trouble taking care of himself- he doesn't even have a job- he cannot resist the animal who seems to need him. Then one night, a man shows up on his doorstep looking to claim Jude's new companion. As they run from a surprise attack, Jude finds out that "Joe" is not what he seems. More...
GWM by Richard Eisbrouch
Harry Sussman is a perfectly nice guy in his early 30s. He's a successful architect who lives in western Massachusetts. He's intelligent. He's stable. He's reasonably good-looking, He just wants to meet a nice guy to marry. Now how hard can that be?
HAPPY ENDING by LB Gregg - Book 2 in the Men of Smithfield series
All Seth really wanted was a simple massage; was that too much to ask? When his usual therapist is replaced by a sexy young masseur, Seth finds himself obsessed with the unpredictable - and wholly inappropriate - David Cooke. Pushed to the breaking point by forces both mysterious and not so mysterious, Seth must lose his rigid control to find the happy ending both he and David deserve.

HARD & FAST (historical) by Erastes
Major Geoffrey Chaloner has returned, relatively unscathed, from the Napoleonic War, and England is at peace for the first time in years. Unable to set up his own establishment, he is forced to live with his irascible father who has very clear views on just about everything -- including exactly whom Geoffrey will marry and why. More...
Hard Choices by Winnie Jerome
Todd just drank too much at his first party. Fortunately, gorgeous and out Shane comes to his rescue, and for the first time in his life, Todd makes a move on a man. His family would disown him if they found out. But he winds up meeting Shane again and he's more than a little attracted. Will Todd listen to his heart, or will he play it safe and deny his feelings?
HARD PRESSED (Calm and Chaos) by Sharon Maria Bidwell
When one man has the worst of reputations and believes any misfortune befalling him is deserved, it's hard to feel worthy of love. Can absolution arrive in three little words?
HAT TRICK by Jeff Adams
Simon Roberts has a plan for senior year – help his high school hockey team win the state championship and earn a college scholarship. Falling in love with a teammate was not on the agenda. Can Simon juggle school, the team, his new relationship and tragedy before the end of the hockey season?
HAVEN by Lee Benoit (in BEDSIDE MANNER, edited by Jennifer B. and with stories by Jane Davitt and Sean Michael)
Haven is a picaresque romp set in the late 1970s featuring Haven, a Vietnam medic turned ER Nurse, his Argentine-exile ballet dancer lover, leather daddies, Black Panthers, and a baby.
HEALING, by Stevie Woods
After an injury, Audin desperately needs the help of a healer, and is shocked to discover the one recommended to him is Tener, a man he hasn't seen since their split following a blazing argument a dozen years earlier.
HEART AND HOME by Clare London
From two men in the middle of a secret affair, to a young muse bringing inspiration to a failing artist, to an established couple discovering they can still surprise each other, to ex-lovers finding compromise far more important than conflict, this collection of stories celebrates the diversity and delight of lovers who seem mismatched, but whose love is strong enough to find the way to each other's heart -- and a home together.
HEART IN HAND by Mary Calmes
Simon Kim is very much in love with Leith Haas, but Leith is a Warder. His job—hunting demons—is dangerous and important, and Simon doesn't want to distract the man he loves more than life with the small stuff. But he doesn't quite get that when a Warder takes a Hearth, the Warder gives his heart without reservation. When Leith claimed Simon, Leith bared his soul, leaving himself vulnerable before the only man he's certain he'll ever love.
HEART OF GLASS by L. J. Harris
When Zack Doherty comes to Australia on a working holiday, he is characteristically forward in pushing Heath Conners, a man he barely knows, for a date. Heath, who has only recently begun to live his life, wonders if Zack will be the one to mend his heart of glass.
HEAT by Tory Temple
Chance thinks he's got a pretty good life. He loves his job as a fireman, he's got an ocean view, and he has a great bunch of friends. He figured there's not much reason to change until he meets Tucker, a paramedic who works his shift.
A HEAT.SEEKING.MISSILE by EM Lynley
Nate and Cory are good friends and co-workers; Nate just wishes there were more to it. On a blistering hot Sunday, as the two are 'keeping hydrated' with plenty of beer, Nate hears the words: "...Heat.Seeking.Missile." Nate daydreams that's what Cory's hiding in those shorts often enough, but he's also sure Cory would never say something like that. Nate tries to cool down but his imagination keeps heating up. Is it wishful thinking or does Cory really have Nate in his sights?
THE HELIOTROPE (Binary Stars 5), by Stevie Woods
The Heliotrope is a club run by two vampires, in a world that knows about their existence.
Book One -- The Partners -- Rick, a young human, visits the Heliotrope because he's curious about the accepted arrangement between vampires and humans where vampires receive blood in exchange for providing humans with sex.
Book Two -- The Guardian -- David's a Guardian, a vampire who has taken on the duty of protecting the humans from the rogue vampires who hunt for blood rather than obtaining it in amicable exchange. David's on his way to the Heliotrope when he discovers a young human, Rick, being attacked and saves him. David is drawn to the young man.
HELL COP by Astrid Amara, Ginn Hale & Nicole Kimberling
HELL COP 2 by Astrid Amara, Ginn Hale & Nicole Kimberling
HEY, BABY (Gift of Love anthology) by L.M. Brown - Can a wrong number lead to Mr Right? Nick Davis's life takes an unexpected turn when a stranger starts leaving messages on his answer machine. Is there hope he can become more to Connor Hayes than just a wrong number?

HIRED MAN, THE by Jan Irving
Reluctantly moved by Bryn's plight, Reverend Ian hires the young man to work on his farm despite Bryn's prickly, defensive nature. Soon Ian fears his growing feelings of grace and compassion might be something else, something more... heated. Whatever the cause, he knows they are impossible to pursue, because Heaven only knows what would happen if a man of God began to have forbidden feelings for his hired man.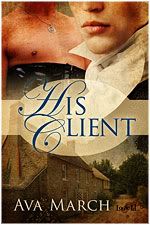 HIS CLIENT (Regency England) by Ava March
Jasper's convinced he and Nate belong together; they have a great friendship and share a passion for wickedly erotic games. But Nate's in love with a straight friend; worse, Jasper's a whore and Nate's his client.
HIS GIFT by Clare London
Steven Macklin wakes up in a ditch one morning in foul, wet weather with no idea where he is or how he came to be there. He's seriously injured but struggles across bleak heathland to find shelter. The only house he can find appears weather-beaten and deserted, although he's too sensible a guy to fall for the cliche of a spooky ghost mansion - isn't he? But when he collapses and is taken into the house by the handsome Eliot, he finds himself in a very disturbing situation - and also in the bed of this strange, very possessive man.
HIS HEARTH by Mary Calmes
Julian Nash should be excited: he's just earned a huge promotion at work and is going out to celebrate. But his happiness fades when he discovers his date cheating on him an hour before. Suddenly alone when everyone knows he's supposed to have a plus one, Julian is set for a long night until longtime acquaintance Ryan Dean bails him out of the embarrassing situation. During dinner, they discover they have more than just friendship between them: there is mutual admiration and heated attraction.
HITCH-HIKER, THE, by Stevie Woods
Ian Grayson's priority is to protect the artifact which could be the answer to all his questions, but he has already been chased across Belize and Mexico by those who would take it from him by any means necessary and he is desperate to find a way to escape from them and get home to Chicago. When he persuades a trucker to give him a ride he has no idea that his life was about to take a whole new direction. When Mackenzie Wallace picks up an unlikely hitch-hiker he soon discovers one should never go by first appearances, Ian Grayson was certainly not what he expected from a Doctor of Archaeology.
THE HOLLOW CURSE by Stephen B. Pearl (bi reincarnation fantasy)
THE HOLLYWOOD VERSION by Harry K. Malone
Mark Lawler is living the dream: successful actor, beautiful wife, and he works with his best friend, television heartthrob Zach Pericles. The problem is a certain contingent of fans are convinced Mark and Zach are really in love. When a compromising photo of them leaks to the press, Mark's life spins out of control. He turns to Ross Lockhart, an old acquaintance, to help him pick up the pieces. Ross has to be the most frustrating man Mark's ever known, but he's levelheaded and wise for his years, and Mark envies the honest life he leads. Maybe Ross can teach Mark a thing or two about finding his own happily ever after.

HOME by Dawn Kimberly Johnson
HOME AND HEART by Chris Quinton - Ben will be spending Christmas house-sitting alone this year--until destitute Adam turns up, in need of a place to stay. Adam is bitter, hurting… and Ben sets out to heal his heart in time for a happy Christmas.

HOME FIRES BURNING by Charlie Cochrane in print and e-book, from Cheyenne.
Two stories, two couples, two eras, timeless emotions.
This Ground Which Was Secured At Great Expense: It is 1914 and The Great War is underway. When the call to arms comes, Nicholas Southwell won't be found hanging back. It's a pity he can't be so decisive when it comes to letting his estate manager Paul Haskell know what he feels before he has to leave for the front line. In the trenches Nicholas meets a fellow officer, Phillip Taylor, who takes him into the unclaimed territory of physical love. Which one will he choose, if he's allowed the choice?
The Case of the Overprotective Ass: Stars of the silver screen Alasdair Hamilton and Toby Bowe are wowing the post WWII audiences with their depictions of Holmes and Watson. When they are asked by a friend to investigate a mysterious disappearance, they jump at the chance — surely detection can't be that hard? But a series of threatening letters — and an unwanted suitor — make real life very different from the movies.
HOME FOR VALENTINE'S by Stevie Woods
Adrian and Elliot have been a couple now for over a year, but Adrian wants more. When Elliot is called away the day before Valentine's, Adrian trusts his lover will make it back to at least enjoy the evening with him – and to answer one simple question.
HOME SWEET HOME by Clare London
The attraction between Chaz and Ryan is as strong as ever but they've taken a relationship break, frustrated by each other's lifestyle. Ryan is rigidly organized, Chaz seems irritatingly casual. When Chaz moves apartment yet again, Ryan comes to help out, just as a friend. Or that's how it starts.
HOME SWEET HOME by John Simpson
Two men meet on vacation in Key West Florida.After a torrid love affair blossoms, they decide to become a couple and buy an old house that was originally built in the 1700's, the men encounter strange and scary disturbances that invade the peace of their new home. What they find when they investigate the history of the house, surprises both men and leads to the seventeen bodies unknowingly buried in their basement.
HOMOSAPIEN by Julie Bozza -
Patrick and David are friends who run a gay bookstore, and life seems simple and safe enough until the day when unexpectedly he walks in - six feet tall, gorgeous and built like a dream. But Homosapien isn't welcome in their world; he's a professional wrestler, and everything he does is fake. So he can't really be gay, can he, or interested in either one of them? Can they even trust a single word he says ... ?
HONOUR by AF Henley
Recently docked after a voyage abroad, Emmett wants only to find a warm bed and good food, for himself and the cabin boy he's taken into his care. Those plans are impeded, however, by an altercation in the streets—with a man he realizes too late is England's heir to the throne, Prince Andrewe. When the encounter unexpectedly leads to a position in the royal household attending the prince, Emmett is not certain what to think. On one hand, it's a reliable income and ensures the safety of his charge. On the other, it's neither the life Emmett knows, nor an environment that he's comfortable in. Left to learn his lessons the hard way, Emmett spends his days contending with a spoiled, infuriating prince who leaves him in a constant tangle of emotions. Then he begins to hear whispers of treason and must make a choice: defend Prince Andrewe, or betray him.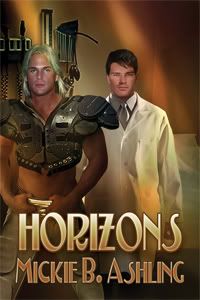 HORIZONS by Mickie B. Ashing
HOW DID I LOSE MY PASSPORT - AND FIND MY LOVE? by JM Cartwright
Ultra-focused medical researcher Howard Vandenburg finds himself stuck in London after missing his connection to the cruise ship cardiology convention - and his austere, controlling boss is landing at Heathrow as Van is trying to get out of the country. Uh-oh.
HOUSE OF NICOLAUS (Gladiators, #3) by D.J. Manly
Will Gold be reunited with the man he loves, or will he lose everything in the attempt?
HOUSE OF PHINEAS (Gladiators, #2) by D.J. Manly
In Book 2 of Gladiators, Gold is sold and he and Samson are parted.
HOUSE OF SIMEON (Gladiators, #1) by D.J. Manly
Gold was the uncontested champion in the arena, elevated to a hero by the masses, but nothing but a slave in actuality. His heart was the only thing he had that was his own.
HOUSE ON SHERIDAN STREET, THE by Cat Kane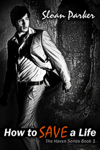 HOW TO SAVE A LIFE by Sloan Parker
Passion ignites when a serious security expert and a klutzy reporter just accepting that he might be gay form an unlikely alliance to save the lives of several missing men.
THE HUNTER AND THE HUNTED (JUST ONE BITE ANTHOLOGY, VOLUME ONE), Stevie Woods
Damian has been a vampire for twelve centuries, and if anyone knew how to fend off the Hunters it's him. Aaron was one of the best Hunters, his name high on the vampire wanted list. The night they meet a spiral of events began that Damian is determined will end the way he wants. Aaron has a whole other agenda and Damian has to find a way to change his mind. If not, one of them is going to die.
HUNTER'S DAWN: LAYING THE GHOSTS (contemporary / paranormal) by Meg Leigh
HUSTLER PRINCE, THE by Lee Benoit
What's a good-boy anthropologist to do when his holiday trick follows him home from Castro's Cuba?
I Can See Right Through You by Zahra Owens
When Lander's Great Aunt Angie is shipped off to a convalescent home, she asks him to house-sit. Soon enough he finds out why: she wants him to keep James, a rather attractive and benevolent Victorian ghost, company. Their new friendship is threatened when a not-so-benevolent and very menacing burglar breaks into the house, threatening Lander-and the last thing he expects is for James to come to the rescue.
I Do: An Anthology on Behalf of Marriage Equality
All profits from this anthology will go to the Lambda Legal Fund, http://www.lambdalegal.org/, to help them fight the cause of marriage equality in the CA Supreme Court and beyond.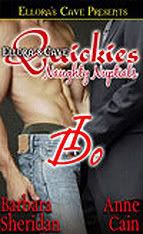 I DO by Barbara Sheridan and Anne Cain
While in New York to attend his sister's wedding Randy Ohara develops an instant and strong attraction to an unknown man at a Manhattan nightclub. The desire he feels is surprisingly intense, making Randy realize he's never wanted another man with such passion before. It's even more of a surprise when Randy learns that the stranger he lusts for is none other than Jason Chen, the groom's widowed father. Randy doesn't dare make a move on the sexy older man, until the handsome detective reveals a few secrets of his own.
IF I WERE A LADY... by Bryl R. Tyne
Fifth grade English teacher Kendra Wright conceals the truth to preserve her career and the exceedingly forward attentions of a man, Jasper Elementary's new principal, Val Riche. He's too good to be true, but Kendra knows if her truth is revealed, it could ruin her life. She doesn't understand how Val's charm-charged wiles undermine her every attempt to put distance between them, despite her best efforts. If only Val would've checked Kendra's package before he unchecked his heart.
IGNITED by Bryl R. Tyne
Val & Kendra are back at it. As usual, they have no qualms about public sex...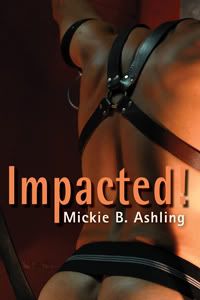 IMPACTED by Mickie B. Ashing
IMPASTO by Lydia Nyx (in the 'Mine' anthology)
Alexander is a vampire and his human lover -- and dearest possession -- Laurent has finally agreed to be turned. While in London so Laurent can visit his mother one last time as a human, Alexander sits in the darkness of their hotel room contemplating Laurent's beauty in post-coital slumber. Alexander endeavors to paint a portrait of him in words in his well-weathered notebook, but despite observing all the trappings of their lives together, and Laurent himself, he finds only one word can encapsulate him: mine.
IN A WOLF'S EYES by Cassandra Gold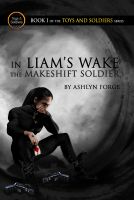 In Liam's Wake: The Makeshift Soldier by Ashlyn Forge

For eight years, Liam has been trapped underground in The Colony—a sanctuary so determined to stay hidden it forbids anyone from leaving once they've entered. His only hope of returning home rests on his best friend Riley who, on the eve of their escape, slipped into a coma. Every night, Liam stares at the listless man who not only holds his escape, but his heart.
The Incident by Xavier Axelson
In the line of duty, decisions that will change your life forever are made in a split-second. Nobody knows that better than Officer Michael Carmac, whose fatal split-second decision haunts his days. Tormented by guilt, Michael seeks solace in a bottle and the friendship he has with his partner, Officer Bertram Angel. But the more he leans on Angel for support, the more Michael discovers a longing that he's kept hidden for too long. Can Angel help ease the pain of guilt or will Michael's hidden desires be the end of their friendship?
INERTIA (IMPULSE BOOK ONE) by Amelia C. Gormley
Detroit handyman Derrick Chance lives a quiet life alone until a job for flirty accountant Gavin Hayes begins to reveal to him all that he's been missing.
ÎNFLORI by AF Henley
Dustin gave up on being worthy of anyone's affections a long time ago, drowning his problems in substance abuse and meaningless encounters. He has learned it's better to avoid love altogether than risk the inevitable moment when it all comes crashing down. Nicolæ has neither eyesight nor excess, but he does have a wealth of family and intuition. He is nothing that Dustin would have anticipated in a potential lover, but the more Dustin discovers, the more he finds himself willing to accept the risk - even if his conscience and the people in his life keep warning him away.
IN THE CLOSET by Clare London
Simon Patterson expects professional, discreet behavior at his workplace but that never seems to happen with Doug Harper. Doug is annoying and frustrating and the thorn in Simon's side. And Doug dislikes Simon's arrogance just as much in return doesn't he? When their friends lose patience with the two men feuding and lock them away in the janitor's closet together, anything could happen. There may be homicide or there may be hot secrets exposed!
INTO THE LOOKING GLASS by Sean Michael
Burke is on a mystical fast out in the desert when a circling buzzard leads him to the most amazing little house in the middle of nowhere. At first he thinks the house, and its owner, are just a thirst-induced hallucination. Lucky for him, Kristopher is not just a figment of his imagination.
IRISH WINTER by John Simpson
Living in Cork, Ireland, a hotbed of resistance to British rule, makes Ian Mulroney's life dangerous despite his peaceful beliefs. But disgusted by the brutality and shootings in the streets, he agrees to join the local IRA brigade to use his skills with medicine and learn the ways of war.
ISABELLA by Moondancer Drake
Two women must face their inner demons to find love.
ISLAND HEAT by A.J. Llewellyn and D.J. Manly
Roman and Philippe are hotshot Hollywood wedding planners about to embark on a new exotic location for big-buck weddings—Tahiti. The French government has just changed the law to allow foreign marriages to take place on these wild, untamed islands, and the ten-day, all-expenses paid trip to the South Seas can't come at a better time for the couple.
ITALIAN WEDDINGS AND FUNERALS by A.J. Llewellyn
Luca Dell'Oro has developed an unusual but successful event planning business. His specialty is Italian Weddings and Funerals, which is also the name of his highly sought-after Mendocino, California business. He accepts an unusual assignment, to fly to Rome, Italy, to cater a funeral for an Italian opera singer. Nothing goes right from the minute he accepts the assignment. Cookware goes missing and his most trusted employees mysteriously can't go with him, leaving him with a motley crew for a staff.
JACK AND DAVE by John Simpson
Just out of the service, Dave Henderson is home and ready to enjoy the sexual freedom he didn't have in the Marine Corps. When he meets Jack Stonner at a party thrown by a neighbor, Dave is immediately attracted to him and launches a seduction, one that starts with sex but soon grows into love.

THE JANITOR by Jan Irving
Dane Connelly is a lonely janitor and boxer with a soft heart and a simple outlook -- he wants to meet the right man, someone who will look past his macho sport. On the surface, Noel Atherton, an intellectual, shy and sexually repressed university graduate student with a crippled leg, could not be the special lover Dane longs for.
JUMPING AT SHADOWS by RG Green
After his case against minor crime boss Victor Kroger gets thrown out of court, Detective Eric Geller becomes determined to bring him to justice. Then a package of photographs arrive on the doorstep of the home he shares with his husband, striking the fear that Victor may be planning a revenge closer to home. The tension between Eric and T.J. grows as Eric's caution turns to paranoia, and even if he's wrong, the repercussions of his actions may cost him everything.
JUST A SUMMER FLING by Lily Grace
Miserable and reeling from a recent break-up, Ryan is dragged on vacation with his parents against his will. Can a beautiful, blond surfer help to mend Ryan's broken-heart?
JUST LIKE IN THE MOVIES by Clare London
All Bailey wants is to be a good negotiator, and to impress his boss and teacher, the legendary Drew Fletcher. He admires Fletcher for his skills in the field, but that doesn't stop him admiring him for other, more romantic reasons as well. In a tense hostage situation it's pretty unlikely Bailey will cover himself in glory, but in his dreams, it's all going to happen just like in the movies. In the end, will he really get to be the hero and get the guy?
JUST WINK by Bryl R. Tyne
"What haven't I made clear? Desire. Ecstasy. Satisfaction. In that order!"
How hard could donning a Christmassy green Speedo and pretending for thirty seconds to savor a giant candy cane be, anyway? Granted, Parker abhors candy canes and his co-actor is a lecherous Santa wannabe with grubby paws, but can't the man just call the commercial a wrap, take his money, and go home to his husband for the holidays? Is that too much to ask?
JUST-YOU EYES by Clare London
Elliot didn't know that offering to help his sister get over her broken love affair would mean attending a speed-dating evening at the local hotel in their quaint English town. Obviously, as a gay man, he's not the target group, and there's nothing for him there except cheap wine and uncomfortable chairs. But when hotel manager Alexsy sits down opposite him and offers an evening of a very different kind than Elliot expected, Elliot's tempted to try something for the very first time in his life—the tantalizing adventure of a one-night stand.
THE KEEPER by S.L. Armstrong & K. Piet
An ancient secret awaits young Hadi, chosen to be the next Keeper of the enigmatic Dhakir, in the sands of Algeria. A secret that will consume his mind, his heart, and perhaps even his soul.
KEEPING KARMA by Tory Temple
Alexander Myers and his twin sister Tabitha were born with the incredible ability to "hear" the thoughts of animals. Alex has managed to keep this a secret but what will happen when Dylan finally discovers what Alex can do?
KEGS AND DORMS - an anthology edited by Jennifer B. (various authors)
The best time of a young man's life is when he hits the college scene. From figuring out the best way to meet guys on campus to testing untried limits, the men of Kegs and Dorms take university life and turn it upside-down.
Kenny's Back by Victor J. Banis
Kenny walked into the old farm house as if he'd never been away, as if nothing he'd done had ever shattered their reputations. But was this the real Kenny, the man who had disappeared into the night five years earlier? He certainly wasn't behaving like it. Mar had to find out for sure - and he had to know if this was the same man he'd loved all those years ago!
KEYS TO LOVE by S.J. Frost -
For two years, Julian Forrester's been playing keyboards and piano for Conquest. Having left behind a classical career, he's reached a level of fame like he's never dreamed. But fame and fortune can't bring him the one thing he wants most; love. Morgan Chandler spent years teaching students to love music until budget cuts forced him out of a job. With family debts rising, Morgan accepts a job as a roadie for Conquest. He thinks he'll hate it with one exception--he'll be close to Julian. Can the two find the right music together that will lead them to the Keys to Love?
King Kong vs. The Skinny Pirate by Addison Albright
What happens when a fussbudget attorney crosses paths with an outgoing grease-monkey? Delightful and humorous, surprising things happen when these opposites step outside their comfort zones.
KIVA, THE by Stevie Woods
Ian needs a vacation and what better way than joining Mac for a week on one of his trucking runs. Mac has a surprise planned for his lover but it seems that Mac is the one in for a surprise when Ian finds a Native American Kiva in an ancient pueblo. But then Mac begins to act out of character and Ian finds each day becoming harder as Mac's behavior becomes stranger and more threatening. Ian has to discover more about the Anasazi as he comes to suspect there was something dark hidden in the ancient Kiva
Romance Titles A-B| C-D | E-K | L-M | N-R | S-Z.
KEYWORDS: gay book, gay bookstore, gay fiction, gay literature, gay writers, gay book reviews, m/m, manlove, gay romance