SEARCH:
SEARCH:
Did you ever think that the religious right was wrong about the gay community? Well, they are.
Find out why.
More...
Thou shall not kill. Archangel Razi-el will have to make a choice between life and death if he is to save Uri-el again
.
More...
A novel about finding a purpose and path in life, Walking the Camino Sagrado traces the arduous journey of two gay men in search of faith, trust and committed love. More...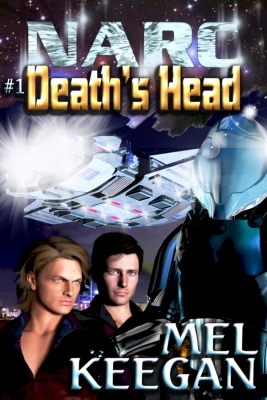 The cult classic is back -- now for your Kindle. The Jarrat and Stone epic began right here: "A powerful futuristic thriller" - Capital Gay.
More...
Harry Sussman is a nice guy, early 30s, a successful architect in Massachusetts. He's intelligent. He's stable. He's reasonably good-looking, He just wants to meet a nice guy to marry. Now how hard can that be?
More...
Lust, passion, betrayal, and revenge. Cole and Jesse find themselves at the center of it all in Boystwown. Join them in Boystown. More...
In a world where sexuality is often an excuse to hate instead of love, despite family disapproval, two men find the courage to try again.
More...
Can an alien find love with a human being?
More...
Deception, struggle, blood -- and a prize worth dying for. Jim Fairley longed for adventure, but be careful what you wish for! If you loved Fortunes of War, Deceivers, Dangerous Moonlight, don't miss this one. More...
---
Book Category: Gay Classics
COME THIS WAY by Victor J. Banis A unique collection spanning nearly a half century of a prodigious literary outpouring, both new selections and excerpts from a variety of classic novels from the 1960s, unique as well in the breadth and variety of the material presented, ranging from the mysticism of The Emerald Mountain (a metaphysical gay mystery, which may be an entirely new genre) to the pathos of The Girls: from the Gothic horror of In Passing to the whimsy of An Apple a Day; from the humor of The Story of God as History's First Trannie to a chilling glimpse of a future world ruled by religious hypocrisy in Jesus Days, an excerpt from the novel Angel Land. Gay and lesbian love, young and old love, innocent and ribald love and love won, lost and sought for it vain. "It doesn't matter what the question is, Alex, the answer is always love."
GOODBYE, MY LOVER by Victor J. Banis
Twenty-year-old Dennis Eastman has a choice to make: either entre the U.S. Naval Academy or find some other course in life. He decides to spend his final month of freedom in Los Angeles with his old mentor and lover, Lincoln Gardner, hoping to find some answers. But Linc fails to meet him at the airport... More...
THE GREEK BOY by Victor J. Banis
1955 - Spiro Dimopolous, an eighteen year old Adonis fresh off the boat from Greece, comes to live with distant family in Kentucky, where he falls immediately head over heels in love with the hard hearted and inflexible master of the plantation, Branston Rawley. More...
THE WHY NOT by Victor J. Banis
The place is gaudy yet drab, lively yet death-like, dispassionate mother hen to a brood of dithered chicks. Discover its bizarre existence from the inside, through the muddled collective mind of the outcast in-group, a gay throng of third-sex bewildered ones who frantically seek a why - but must always settle for The Why Not. Borgo Press is pleased to represent a true classic of gay literature, now available again for the first time in four decades, with a new introduction by the author, written especially for this volume.