SEARCH:
SEARCH:
Did you ever think that the religious right was wrong about the gay community? Well, they are.
Find out why.
More...
Thou shall not kill. Archangel Razi-el will have to make a choice between life and death if he is to save Uri-el again
.
More...
A novel about finding a purpose and path in life, Walking the Camino Sagrado traces the arduous journey of two gay men in search of faith, trust and committed love. More...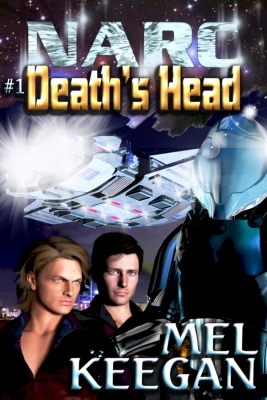 The cult classic is back -- now for your Kindle. The Jarrat and Stone epic began right here: "A powerful futuristic thriller" - Capital Gay.
More...
Harry Sussman is a nice guy, early 30s, a successful architect in Massachusetts. He's intelligent. He's stable. He's reasonably good-looking, He just wants to meet a nice guy to marry. Now how hard can that be?
More...
Lust, passion, betrayal, and revenge. Cole and Jesse find themselves at the center of it all in Boystwown. Join them in Boystown. More...
In a world where sexuality is often an excuse to hate instead of love, despite family disapproval, two men find the courage to try again.
More...
Can an alien find love with a human being?
More...
Deception, struggle, blood -- and a prize worth dying for. Jim Fairley longed for adventure, but be careful what you wish for! If you loved Fortunes of War, Deceivers, Dangerous Moonlight, don't miss this one. More...
---
FIND BOOKS BY CATEGORY
Easily find books by category. All titles on GLBT Bookshelf are, well, GLBT.

So, when click on a category you get

only

gay shapeshifters, gay cops, and so on...! Makes sense, doesn't it?
In 2008, Torquere Press' fantastic authors decided to support a charity with an annual short story collection called our Charity Sip blitz. In the past three years, we've donated more than $13,000.00 to charitable organizations that support GLBT causes.

NEW: Time Travel

NEW: Art

NEW: Performing Arts

NEW: Photography

Non-fiction (master list)






You can also find books...
by Recommendation | by Sample Readings
by Browsing the whole darned list | ...and if all else fails, by Searching

Link to us! Click to get some fantastic banners and linking info...
KEYWORDS: gay book, gay bookstore, gay fiction, gay literature, gay writers, gay book reviews, m/m, manlove, gay romance
img src="files/Home/Manifold-Press_Skyscraper-1.jpg" alt="" width="160" height="600" /