SEARCH:
SEARCH:
Did you ever think that the religious right was wrong about the gay community? Well, they are.
Find out why.
More...
Thou shall not kill. Archangel Razi-el will have to make a choice between life and death if he is to save Uri-el again
.
More...
A novel about finding a purpose and path in life, Walking the Camino Sagrado traces the arduous journey of two gay men in search of faith, trust and committed love. More...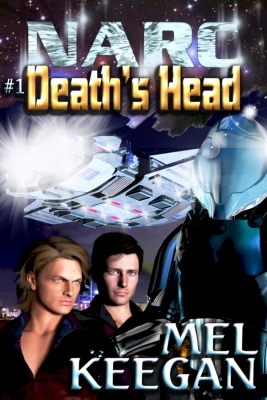 The cult classic is back -- now for your Kindle. The Jarrat and Stone epic began right here: "A powerful futuristic thriller" - Capital Gay.
More...
Harry Sussman is a nice guy, early 30s, a successful architect in Massachusetts. He's intelligent. He's stable. He's reasonably good-looking, He just wants to meet a nice guy to marry. Now how hard can that be?
More...
Lust, passion, betrayal, and revenge. Cole and Jesse find themselves at the center of it all in Boystwown. Join them in Boystown. More...
In a world where sexuality is often an excuse to hate instead of love, despite family disapproval, two men find the courage to try again.
More...
Can an alien find love with a human being?
More...
Deception, struggle, blood -- and a prize worth dying for. Jim Fairley longed for adventure, but be careful what you wish for! If you loved Fortunes of War, Deceivers, Dangerous Moonlight, don't miss this one. More...
---
Another Dream - by: Addison Albright
When a shy, twenty-nine year old virgin erotica writer with a tool belt fetish crosses paths with an outgoing carpenter the fireworks soar. Introverted Larry has an active imagination, and extroverted Marty is just the man to draw him out of his shell. Larry makes new friends and faces a jealous rival for Marty's affections while helping Marty reevaluate an impulsive decision, made twenty years earlier. A scheme is hatched that rewinds the years of Marty's life and takes the new lovers on a cross-country road trip together. From hot to humorous, their expedition is a journey of personal growth for Larry, an overdue resolution to Marty's long-ago rash actions, and a trek down a path of self-discovery for both of them.
Larry worries about the motivations of his own feelings, as he tries to gauge Marty's. Marty's tired of the single life. He's ready to settle down and has been looking for Mr. Right. Will their personality differences complement each other to make another dream come true, or will Larry's insecurities keep him from seizing love?
A Glimpse at Some of the Reviews

Click Links to Read the Full Reviews
Excerpt from a Review by Lily of Blogger's "I Love Books"
I liked this book. It's a well-written and amusing story with a simple plot and engaging characters, including the secondary characters. This book is set in the same world as A Dream Come True although it can be read as a standalone and it was nice to see Wes and Mike again. Overall I found this sweet and tender love story very enjoyable.
Excerpt from a Review by Maija of "Fallen Angel Reviews"
Aww! I really enjoyed Another Dream - it's a lovely domestic slice-of-life story with two very endearing personalities. I loved the way Larry relates to the world around him through his characters. When he's with Marty, he thinks what would Hektor or Rhys do, and acts accordingly. As he begins to fall in love, he loses the filter of his characters and starts to experience things for himself. Addison Albright has done a wonderful job portraying how a very shy man can open up and gain confidence with some patience and loving care from a partner. Another Dream is a tender feel-good romance that will give you the warm fuzzies.
Excerpt from a Review by Mystical Nymph of "Literary Nymphs"
Another Dream by author Addison Albright is a sweet and tender story of two dissimilar men, both looking for someone to call their own. Larry is shy, quiet, uncertain and insecure while Marty is protective, caring, confident and tired of quick meaningless hook-ups. Ms. Albright does a wonderful job describing the personalities of these two lovers, and watching Marty encourage and guide Larry out of his self-imposed shell, a joy. The characters are charming, the situations realistic and the dialogue filled with humor and sensitivity. The story rounds out nicely with the addition of several family members, and two good friends, Ray and Ronald.
Excerpt from a Review by Carole of "Rainbow Reviews"
I love the way these two very different men carefully feel their way into a relationship that literally blossoms as they discover how much they have in common. Written with a sense of humor and with great sensitivity (and with not a little playacting from the characters in Larry's bestselling books!), Another Dream has a special redemptive quality that makes you smile long after you are finished reading.

I especially liked the part played by the tool belt, and no, I won't spoil it by saying anything more.

Once again, Addison Albright has created a wonderfully sensual story that I do not hesitate to recommend highly.
An Excerpt
Come home with me? Oh, God. Marty was asking Larry to have sex with him. Holy shit! What was he going to do? Now that was a stupid fucking question. He was going to have sex with the most wonderful man he'd ever met, that's what he was going to do. Hell, yes! When he'd woken up that morning, he'd never in his wildest dreams imagined it would be ending like this. Wow. Just wow. Marty wanted him!

The drive back to the apartment complex was mostly a blur. Larry concentrated on not letting his cock get too out of hand, but repeated glances over at Marty were counterproductive to that goal. As they walked up the concrete stairs to their level, Larry's cock was rock solid and had taken over his thinking for him. He didn't seem to have a care in the world right then except for getting his rocks off -- with Marty -- soon.

Marty unlocked the door to his apartment and they entered. He closed and locked the door then pulled Larry in for a kiss. Oh, it wasn't a gentle kiss this time either. Jesus, fuck. Larry's arms wound around Marty's neck and he found himself kissing Marty back with every ounce of strength he had. Marty's tongue found its way into his mouth and started a duel with Larry's. Larry was equal to the contest and his tongue battled Marty's as their mouths and groins ground against each other.

Oh, fuck. Fuck no. But Larry couldn't stop it. He was past the point of no return. He groaned loudly into Marty's mouth as his cock pulsed and hot come spurted into his briefs. His strength was sapped out of him and he felt Marty tighten his grip, holding him up as his body spasmed in Marty's arms. How fucking embarrassing was that? Fuck, Rhys would never, ever shoot his load before Hektor even had a chance to yank his pants off. Marty had to think Larry was the most pathetic, useless waste of time he'd ever brought home.

Marty broke the kiss. "Fuck, yes. Do you know how hot that is? How good that makes me feel knowing I sent you over the edge with just a kiss?"

Oh. Larry hadn't thought about it that way. That was a good idea, in fact. He'd have Hektor kiss Rhys into coming in his pants in the sequel to Forever Mine that he was working on.

"Come on, honey," Marty said, "let's get you cleaned up and both of us out of these clothes so we can start on round two. You're a youngster, hon, you'll recharge quickly."

Larry looked at him in amazement. "Hell yeah, baby, let's get moving on round two." Now that sounded a bit more like something Rhys would say. Clearly his cock was still running the show, because it didn't sound even remotely like anything Larry had ever said.
© 2009 Addison Albright

KEYWORDS: gay book, gay bookstore, gay fiction, gay literature, gay writers, gay book reviews