SEARCH:
SEARCH:
Did you ever think that the religious right was wrong about the gay community? Well, they are.
Find out why.
More...
Thou shall not kill. Archangel Razi-el will have to make a choice between life and death if he is to save Uri-el again
.
More...
A novel about finding a purpose and path in life, Walking the Camino Sagrado traces the arduous journey of two gay men in search of faith, trust and committed love. More...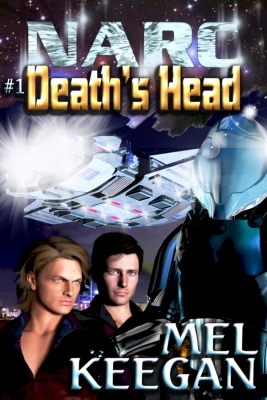 The cult classic is back -- now for your Kindle. The Jarrat and Stone epic began right here: "A powerful futuristic thriller" - Capital Gay.
More...
Harry Sussman is a nice guy, early 30s, a successful architect in Massachusetts. He's intelligent. He's stable. He's reasonably good-looking, He just wants to meet a nice guy to marry. Now how hard can that be?
More...
Lust, passion, betrayal, and revenge. Cole and Jesse find themselves at the center of it all in Boystwown. Join them in Boystown. More...
In a world where sexuality is often an excuse to hate instead of love, despite family disapproval, two men find the courage to try again.
More...
Can an alien find love with a human being?
More...
Deception, struggle, blood -- and a prize worth dying for. Jim Fairley longed for adventure, but be careful what you wish for! If you loved Fortunes of War, Deceivers, Dangerous Moonlight, don't miss this one. More...
---
Anel Viz
Anel Viz

"one of the best writers in the genre"


—Victor Banis


Anelas Viz, a native New Yorker transplanted with only mild success to the Midwest and who has spent much of his life in French-speaking countries, returned to his childhood passion of writing fiction and poetry a few years ago. Now that he has retired from college teaching, he looks forward to devoting himself to it full time.
Anel was married for 20 years (but that's ancient history) and has two grown-up sons. He currently lives with his male partner. They've been together — but not living together — for a decade. They have a new dog named Steve. For relaxation they spend time in the doggie park, take walks in the woods, go camping, read (except Steve), prepare gourmet meals (except Steve and partner, but they do like to eat) and, time and money permitting, travel. Anel used to be an avid folk dancer and would happily take it up again at his advanced age if he could find a group less than hundred miles from home.
Anel's principal and all-consuming passion, however, is classical music, especially opera and chamber music. He was a music student for many years, and but for lack of talent, he would have chosen it as a career. For a while he found an outlet in his local choral society and appearing in amateur musical theater productions, and in leading roles, too, despite his less-than-beautiful voice.

Fortunately, he has other talents. At least, he likes to think he does. He writes. And a lot of people seem to think he writes well. See what they say about his books on the review pages. The link is right there on the left toward the bottom of his picture.

Anel works in many different m/m genres: romance, historical, mystery, paranormal, humor, poetry, opinion pieces, etc. His stories range from flash fictions to full-length novels. No matter what genre he chooses, he enjoys pushing the envelope, both in his literary experiments and his treatment of sex. To date (May, 2013) he has to his credit 5 novels, 3 novellas, 4 separately published short stories, 3 single-author anthologies (14 stories), and 2 prose poem cycles, in print and as e-books, not counting his works which have appeared in magazines and multi-author anthologies. He contributes regularly to Wilde Oats and Gay Flash Fiction online magazines. And — quite recently — he published his first work suitable for young adults (but not only for young adults) under the pen name Zane Silva.

It's impossible to say what Anel will publish next — he has over half a dozen projects in the works. Keep your eye peeled for updates.

Email: escuiruel@gmail.com
Very out-of-date blog: http://anelviz.blogspot.com/
Website: "one of these days" (not a link)
What other GLBT authors are saying about Anel Viz
---
Anel's books (click on the covers to see my book pages):
novel novel
novella novella novella

anthology anthology anthology
short stories prose poems
links to freebies! my archived flashfics - 3 dozen free stories and growing!
Zane Silva's books (YA titles)

---
Where to meet me:
Meliá Hotel, Atlanta GA - 17-20 Oct. 2013 Embassy Suites,Tampa, FL - 17-20 Apr. 2014