SEARCH:
SEARCH:
Will sets out to help Takoda and his tribe preserve some of their identity... and ends up finding his own. More...
People confound young, brilliant, college professor Brendon, including his boss. So when Josh, the assistant football coach, pursues him, Brendon isn't sure what to make of him. More...
Alex Draven
Librarian by day, storyteller by night, Alex Draven writes queer romance, alternative love stories, and erotic tales from the shadows.

More specifically I write erotic romance about men who love men - the sort of fiction that gets called gay romance, queer love, original slash, yaoi, m/m erotic romance, and probably a hundred other things.
A lot of the stories I write have an alternative twist - alternative in the sense of writing about goths and men who love metal or industrial music as well as loving men, and alternative in the sense of non-conventional relationships, unconventional definitions of attractive, and ways of expressing love and lust that maybe fall outside the norm.
If you share my tastes, or enjoy romance with a twist, I hope you'll enjoy my stories.
I have free fiction ready for you to read, and hopefully enjoy, over at my website, alexdraven.org.uk.
I also have gay erotic romance e-books for sale, published through Torquere Press. They're available in several formats - you can buy them for your Kindle direct from Amazon, or direct from my publisher in Adobe Reader .pdf, Sony Reader pdf, epub, MobiPocket .prc, Microsoft Reader .lit, or universal .html format.
It is always a pleasure to hear from readers, so please - drop me an email or follow me on Twitter.
You can also find me
Tawnholme Stories (Contemporary alternative queer romance)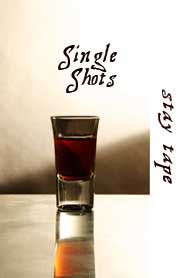 STAY TAPE by Alex Draven
Stay Tape is about Kit and Dirk, eyeliner and photography, kilts and corsets. It's about love, and trust, and doing the things that scare you because if you never get scared you're not growing.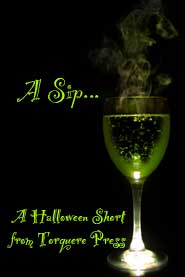 FAVOR by Alex Draven
Favor- or Favour, if you're English - is a short Halloween story. It's sweet like candy, and it has laser-quest, fake fangs, and boys making out in graveyards.
Urban Fantasy Queer Romance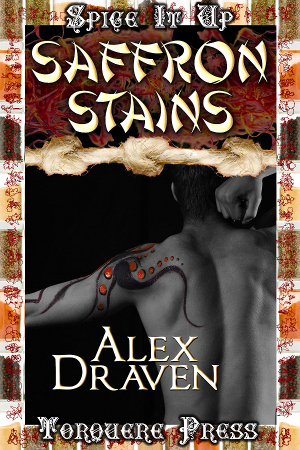 SAFFRON STAINS by Alex Draven (British urban fantasy romance)
Kael would much rather be home with Jem than be in the fairy court with his mother and sister, but he has obligations. Obligations that lead to him neglecting the one thing he truly cares about. Can Kael find a way to convince Jem that he wants to come home?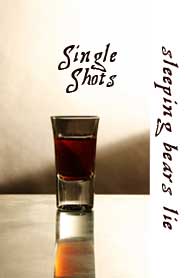 SLEEPING BEARS LIE by Alex Draven
Set in Alaska, Sleeping Bears Lie is a story about how lying to keep secrets can screw things up, but then, so can telling the truth. It's about identity, and what it means to know someone, and if you need to know someone's history to love them in the present. It's about a relationship that's not easy, but might be worth it anyway.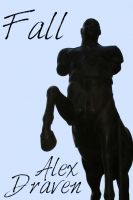 FALL by Alex Draven (free novella)
Pet thought he'd slammed the door shut on his past, on his dreams, and on the centaur herd that raised him. Now there's another herd runaway standing on his doorstep; one who won't take no for an answer...
---
KEYWORDS: gay book, gay ebook, gay fiction, queer romance, m/m romance, gay romance, gay erotic romance, gay erotica